Find places to stay in Antigonish on Airbnb
Discover entire homes and private rooms perfect for any trip.
Discover Airbnb Categories
Discover
Airbnb Categories
Find homes you would never have known to search for.
Explore more
What guests are saying about homes in Antigonish
Over 1,500 guest reviews with an average of 4.7 out of 5 stars
"It was great in many respects: Advance info sufficient, even offer to pick me up at nearby (4km) bus stop if I would arrive from airport at a certain time; personal mobile number and bus details made it easy to get near the place and make contact; beautiful house, and very nice host. Got many insights into life in Canada today, also as compared to Austria. Being able to burrow Joanne's hdusband's bike was good too. And finally Joanne agreed to get up very early in order to take me to the airport, saving me a 4km walk to the bus stop at 0400 in the morning."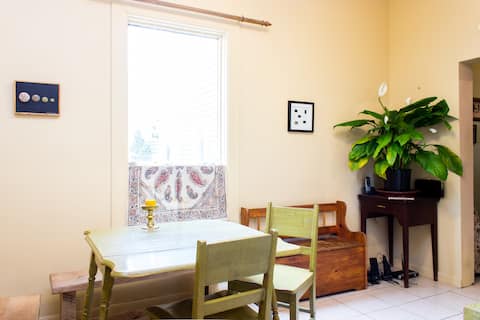 "Andrea's flat was such a welcome place to call home during our stay in Halifax. The apartment is very cozy, very comfortable, with a laid-back feel. It's clean, well stocked and well organized -- and even came with handmade soaps! It's also very well located. We had no problems finding our way around Halifax from there--whether by car or on foot. Andrea was a great host--welcoming, friendly, generous and quick to respond to any communication. "
24/7 customer support
Day or night, we're here for you. Talk to our support team from anywhere in the world, any hour of the day.
Global hosting requirements
All Hosts must meet hosting requirements and maintain a minimum rating to be on Airbnb.
All-star Hosts
From fresh-pressed sheets to tips on where to get the best brunch, our Hosts are full of local hospitality.
Add dates for updated pricing and availability