Our Co-Founders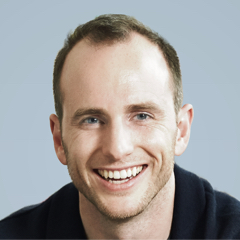 Joe Gebbia
CPO & Co-Founder
Joe Gebbia is the co-founder and CPO of Airbnb, serving on the Board of Directors and Executive staff, while leading Samara, Airbnb's in-house design and innovation studio. An entrepreneur from an early age, Airbnb's groundbreaking service began in his San Francisco apartment and spread to 3 million+ listings in over 191 countries, creating a new economy for thousands of people around the world. He is involved in crafting the company culture, shaping the design aesthetic, and innovating future growth opportunities. Joe has spoken globally about both entrepreneurship and design, and received numerous distinctions such as the Inc 30 under 30 and Fortune 40 under 40. His lifelong appreciation for art and design led him to the Rhode Island School of Design (RISD), where he earned dual degrees in Graphic Design and Industrial Design. Gebbia now serves on the institution's Board of Trustees.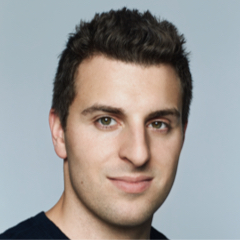 Brian Chesky
Co-founder, CEO, Head of Community
Brian is the CEO and head of Community at Airbnb. He drives the company's vision, strategy and growth as it provides interesting and unique ways for people to travel, as well as representing the interests of the millions of Airbnb hosts around the World.Under Brian's leadership, Airbnb stands at the forefront of the sharing economy, and has expanded to over 3 million+ listings in more than 191 countries, as well as expanding into other areas of travel with Airbnb Trips. Brian met co-founder Joe Gebbia at the Rhode Island School of Design (RISD) where he received a Bachelor of Fine Arts in Industrial Design.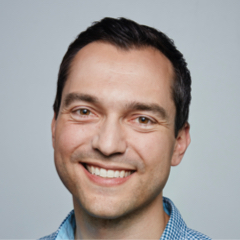 Nathan Blecharczyk
CSO & Co-Founder
Nathan is the co-founder and Chief Strategy Officer at Airbnb. Nathan plays a leading role in driving key strategic initiatives across the global business. Previously he oversaw the creation of Airbnb's engineering, data science, and performance marketing teams. Nathan became an entrepreneur in his youth, running a business whilehe was in high school that sold to clients in more than 20 countries. He earned a degree in Computer Science from Harvard University and held several engineering positions before co-founding Airbnb. As a guest, Nathan has stayed in hundreds of homes using Airbnb and he is also a host in San Francisco, where he lives with his family.