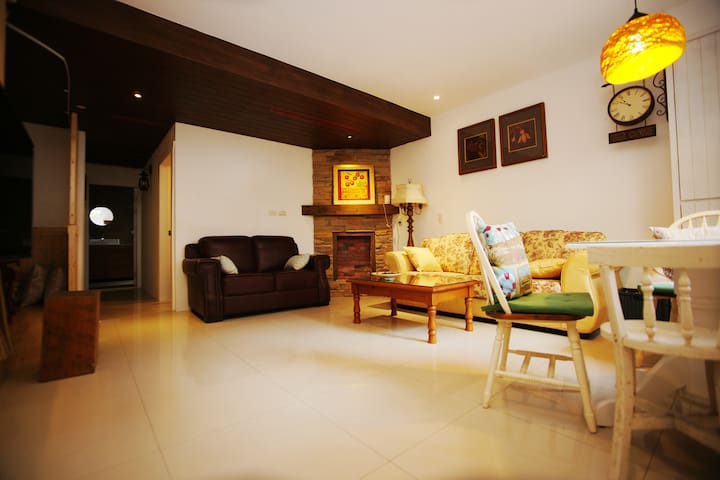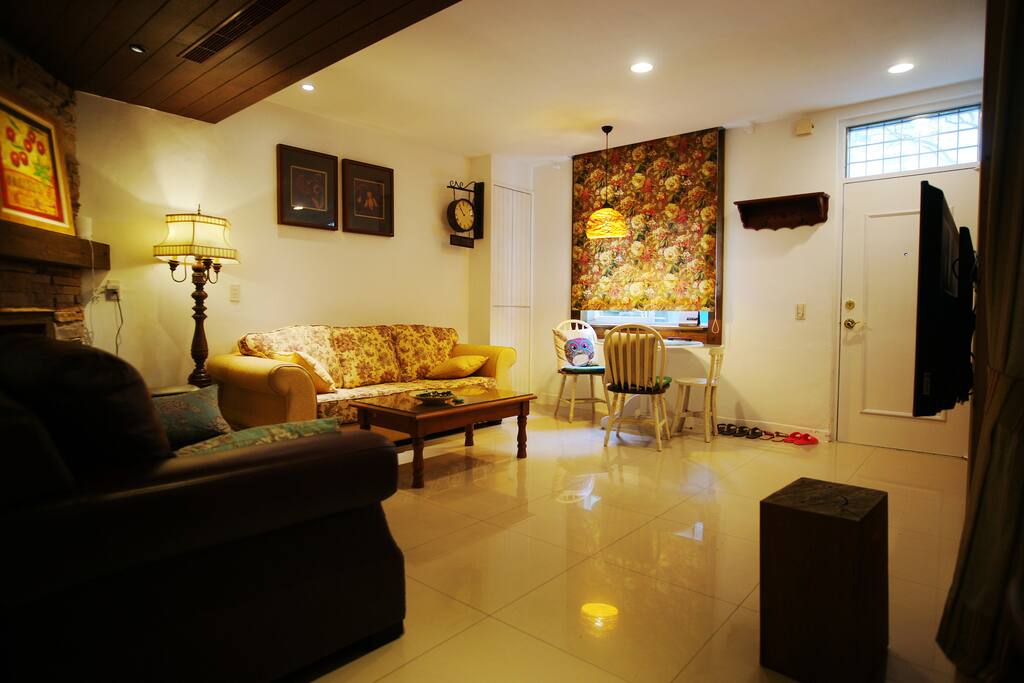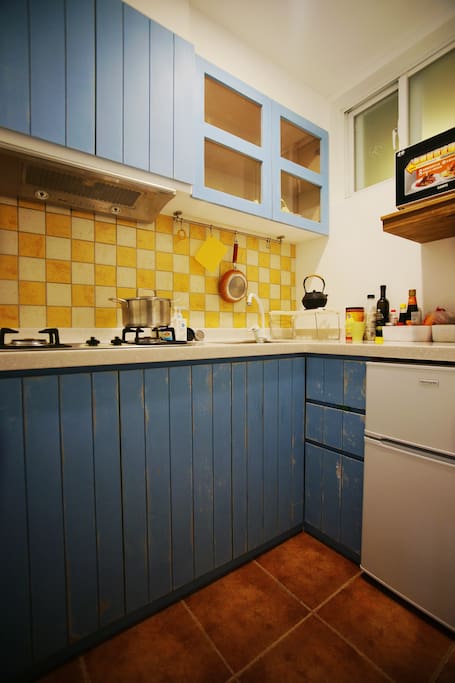 Deluxe apartment 2 bedrooms, one living room, one bathroom and good kitchen.
It is a large apartment, which provide guests with about 70 square metres of uniquely designed luxury with spacious living rooms , patios and bathrooms
Double sofa beds
The space
Deluxe apartment 2 bedrooms, one living room, one bathroom and good kitchen.
It is a large apartment, which provide guests with about 70 square metres of uniquely designed luxury with spacious living rooms , patios and bathrooms
Double sofa beds in the living room. Fully functional kitchen. Sleeps up to 4 people. FREE WiFi. FREE Cable TV.
Guest access
The apartment is well appometd, fresh air and conveniently located, and the environment is silent and elegant.
Near MRT(subway) of Xīnhai station.
The room has 46" Lcd TV, refrigerator, washing machine, wood flooring, five-star level hotel toilet, 24M high speed Internet (wired and wireless), cable, big kitchen, 2 windows.
---
---
Bedroom 2
1 floor mattress
---
Check in time is 3PM - 10PM
---
대만에 가족 여행을 하면서 숙소로 이용했습니다. 4명이 머물기에 충분한 공간이었고, 일반 가정같은 아늑한 인테리어여서 편안히 머물었습니다. 지하철 (MRT) Xinhai역에서 매우 가깝고 (도보로 5분 이내) 고즈넉하고 깨끗한 주택가라서 밤 늦은 시간에 다니기에도 불편함이 없었습니다. 지하철역에서 숙소로 가는 길목에 편의점이 있어서 귀가길에 항상 이용했구요. 처음에는 시내에서 좀 멀지 않을까하는 우려도 있었는데, 30분 정도면 지하철 이용해서 시내 곳곳 갈 수 있고, 택시를 이용해도 원화 만원이내 (대만 달러 200~250)에 시내 주요 장소에 갈 수 있었습니다. 숙소 주변 대로에 택시가 많아서 택시를 종종 이용했습니다. 중고생 아이들이 있는 저희 가족에게는 같은 가격에 시내 호텔의 작은 방에 머무르는 것보다, 밤에 귀가 후 넉넉한 공간에서 쉬기에 좋았습니다. 아이들도 호텔보다 편하다고 만족해 하더군요. 침구류도 깨끗했습니다. 수건 제공이 안되는 것이 조금 불편했으나 세탁기가 있어서 매일 저녁 귀가 후에 옷과 가져간 수건을 세탁해서 사용했습니다. 호스트 부부도 항상 웃는 얼굴로 친절히 대해주었고, 문의 사항에 대한 대답도 즉시 해주었습니다. 공항 픽업 차량 어렌지 해주었구요. 상당히 만족스러운 숙소였습니다.
---
首先非常感谢Eric,一个贴心、细心、热心的大哥哥~ 全家旅行,带着baby住在这样干净整洁的套房里,真的是很舒服。主卧家具新式复古,还有一个和间榻榻米,我的宝宝特别喜欢。 洗浴室和厨房也很干净,客厅可以跟家人一起聊天、看电视,别有一些风味。 附近离辛亥捷运站很近,好吃的早午餐,还有Eric推介的老字号汤包美食,那个辣酱让我回味无穷。 夜景去了猫空缆车,没错,也是房东推介的~! 没想到在台风临近的几天里面,还能出行,并且感受到台湾的友好,真是让人觉得贴心。 17号因为台风,我们去花莲的火车取消了,又是Eric帮我们跟华联民宿的老板联络,帮我们排忧解难。下一次如果来台北小住,我还会选Eric家,好好住上一阵子,可以自己做饭,可以散步。
---
Response rate:
100%
Response time:
within an hour
Explore other options in and around Wenshan District
More places to stay in Wenshan District: