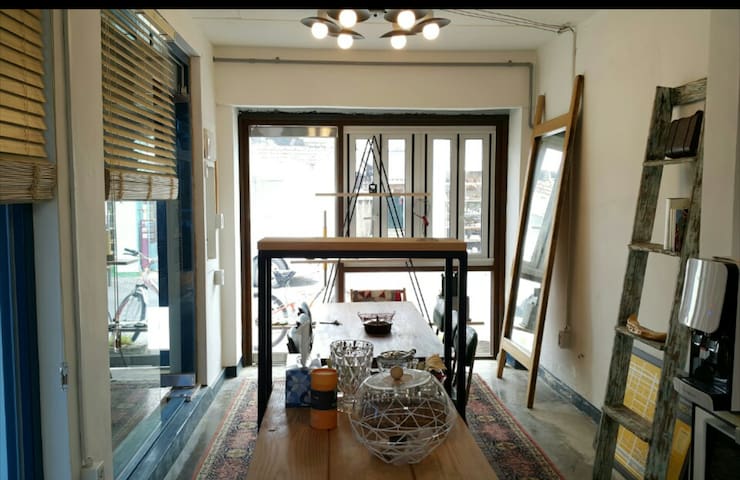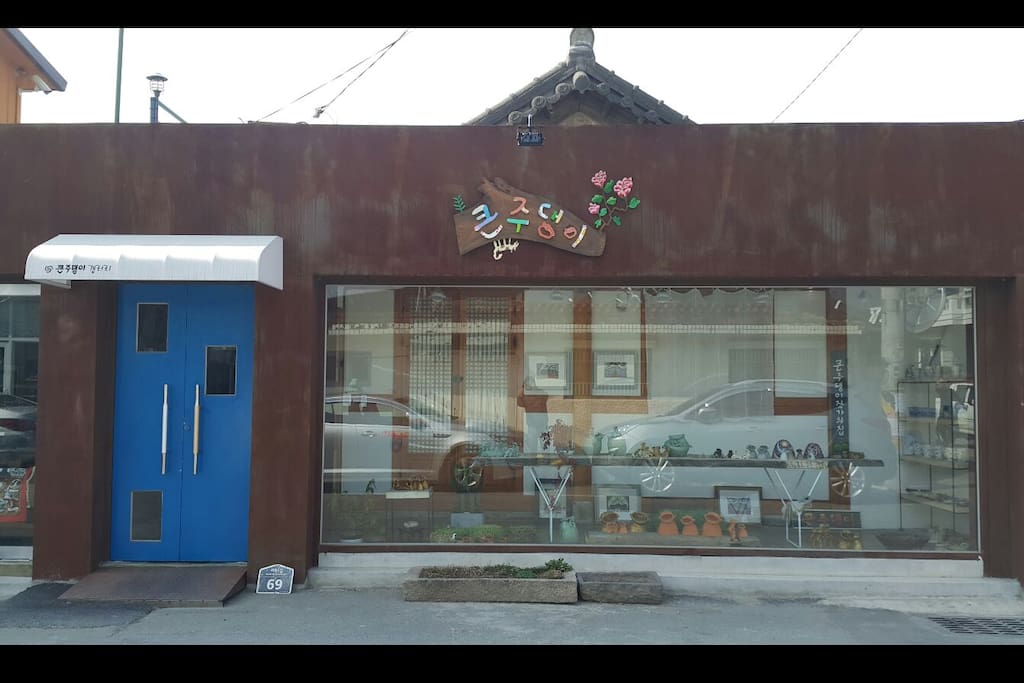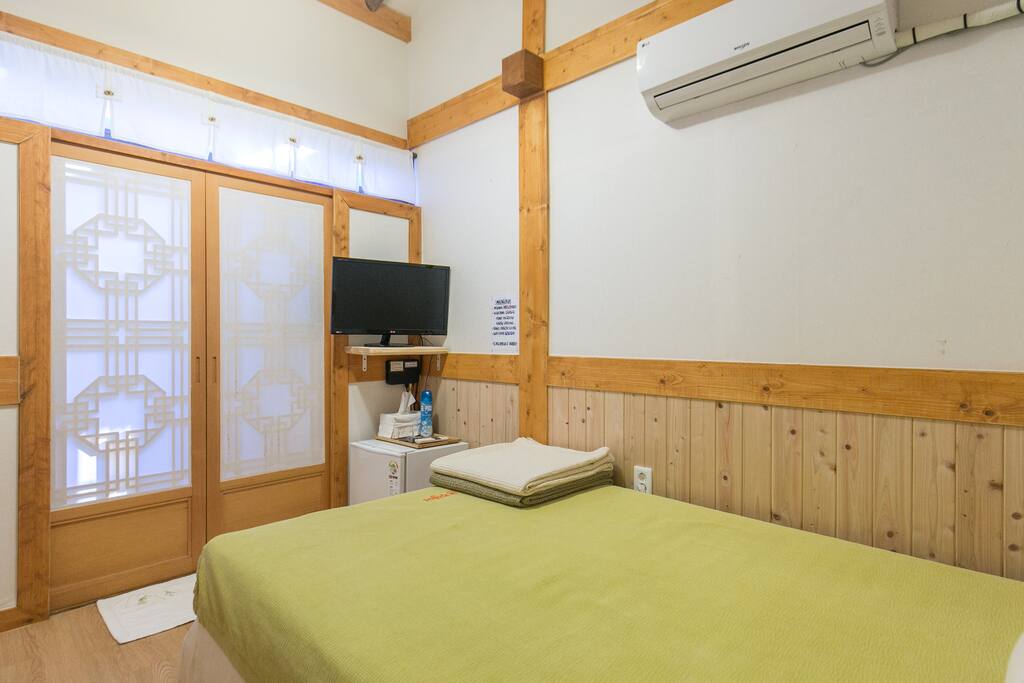 Among the large sparse annexes in the hanok village and the southern market, this room is a room made up of two comfortable beds. It is a clean, convenient and cozy room with tasteful interior. . You can travel to nearby Hanok Village and enjoy convenience stores and rustic food in a cheap and delicious neighborhood near the hotel. You can also enjoy conversation and healing at the self-catering bar, which is provided separately at the residence. You will feel the true taste of the trip in the hanok's comfort and comfort you have not felt in your busy life.
한옥마을과 남부시장 옆 서학예술인마을에 있는 큰주댕이 별관중, 별님방은 2인이 편히 쉬실 수 있는 침대로 이루어진 방이며, 감각적인 실내 인테리어와 함께, 깨끗하고 편리함, 아늑함을 느끼실 수 있는 방입니다. 가까운 한옥마을을 여행도 하시고, 숙소인근에 편의점이나 저렴하고 맛깔스러운 동네의 소박한 먹거리를 즐기시기에 좋습니다. 숙소에 별도 마련된 셀프바에서 대화와 힐링도 하시다보면 바쁜 생활속에서 느껴보지 못한 한옥의 여유와 편안함... 그 안에서 여행의 참맛을 느끼시게 될 것입니다
The space
It is located in Seohae-dong artistic village next to the Jeonju Hanok Village, so there are Hanok Village, southern market, wennammun, guest house, movies streets and so on. If you want a quiet and relaxing place with great sightseeing, we recommend this place.
이곳은 전주한옥마을 바로 옆인 서학동 예술인마을에 자리하고 있어서 인근 가까운 거리에 한옥마을과 남부시장, 풍남문, 객사, 영화의 거리 등... 이 있습니다. 멋진 관광과 함께 조용하고 편안한 쉼을 원하신다면 이곳을 추천합니다.
Guest access
The rooms are equipped with air-conditioner, private bathroom, shower, TV, internet, Wi-Fi, refrigerator, hair dryer and various toiletries. We have a large table that you can share, which will make your trip more enjoyable.
객실내에는 냉난방시설 및 개별 화장실, 샤워실, TV, 인터넷, 와이파이, 냉장고, 드라이기, 여러 세면도구가 완비되어 있으며, 별도로 마련된 휴게공간안에 대형냉장고, 전자렌지, 커피나 차도구, 세탁기, 대화를 나눌 수 있는 대형 테이블이 구비되어 있어서 여행의 즐거움을 배가시켜 드릴 것입니다.
Interaction with guests
You can inquire about Jeonju Hanok Village Tour.
Check-in time is 3PM - 12AM (midnight)
- 객실내에서는 금연 및 취사금지입니다.
- 애완동물은 입실이 안되며, 늦은시간에는 다른 손님의 편안한 휴식을 위해서 고성방가는 삼가해 주셔야 합니다.
- 입실이 늦어지시거나 추가인원이 있을경우에는 미리 말씀해 주셔야 합니다.
전주한옥마을 경기전옆에 위치한 큰주댕이 게스트하우스는 전주한옥마을을 찾는 게스트분들의 편안하고 즐거운 여행을 위하여 정성을 다하고 있습니다. 큰주댕이 게스트하우스에서 그 감동을 느껴보시기 바랍니다~
Response rate:
100%
Response time:
within an hour
Explore other options in and around Wansan-gu, Jeonju
More places to stay in Wansan-gu, Jeonju: