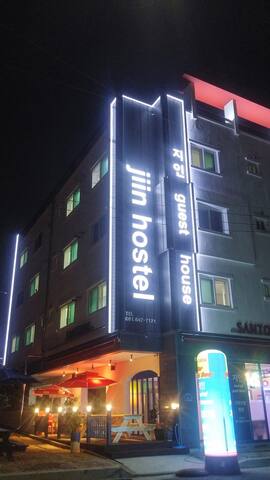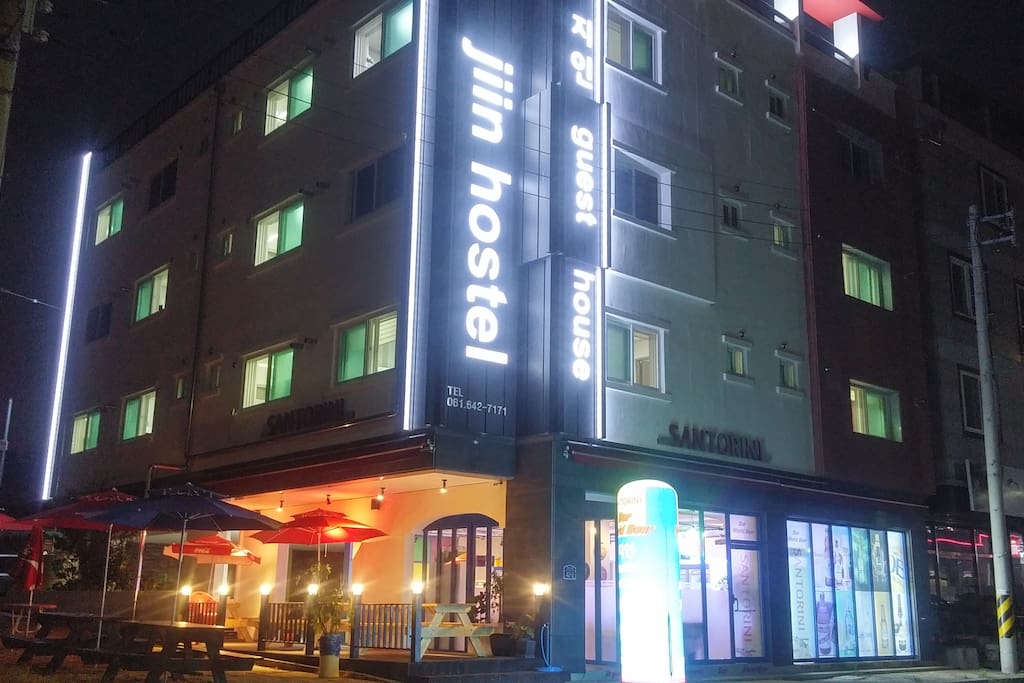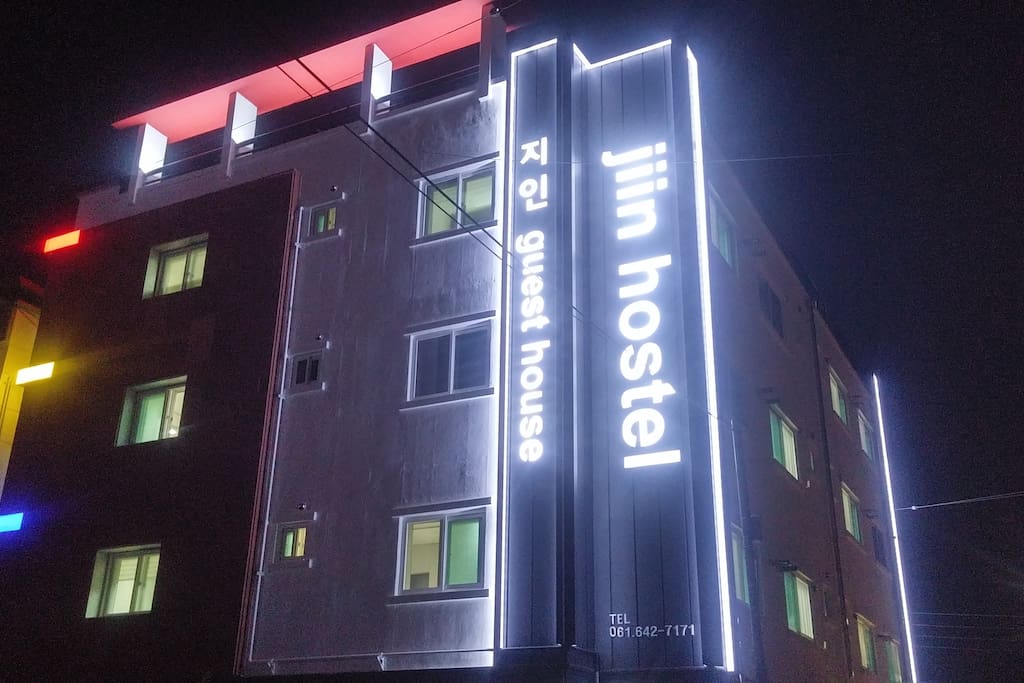 This is the cleanest and cleanest accommodation in Dolsan, Yeosu. It is close to Yeosu's major tourist attractions and is convenient for traveling in Yeosu. Dolsan Park (sea cable car - 5 minutes drive) Expo Station (Expo, Aqua Planet - 7 minutes drive) Marine Park (Yi Sunshine Square, Yeosu Night Sea, romantic car - 7 minutes drive) Hyangilam (25 minutes by car) Odongdo (10 minutes by car) Manseongseon Seawater (black sand beach - 15 minutes drive) The 2nd and 3rd floors have a standard room (10-room studio-style room) and a superior room (15-room studio-style room) that can comfortably accommodate family, lovers and friends. Each room is equipped with TV, refrigerator, air conditioner, boiler (individual heating), toilet (shower-comb, mirror, dryer, towel, shampoo, rinse, body washer, toothpaste, soap) Installed. The 4th floor has 6 dormitory rooms (3 bunk beds) for male only, female only guest house. Please make a happy trip in beautiful Yeosu and make a memorable memory.
여수 돌산에 위치한 가장 깨끗하고 깔끔한 숙박시설입니다.
여수의 주요관광지와 근접해 있어 여수 여행에 편리합니다.
돌산공원(해상케이블카-자동차 5분거리),
엑스포역(엑스포,아쿠아플래넷-자동차 7분거리)
해양공원(이순신광장,여수밤바다,낭만포차-자동차 7분거리)
향일암(자동차 25분거리)
오동도(자동차 10분거리)
만성리해수용장(검은모래해변-자동차 15분거리)
2층과 3층은 가족, 연인, 친구들끼리 편안하게 숙박할 수 있는 스탠다드룸(10평형 원룸식 온돌방)과 슈페리어룸(15평형 원룸식 온돌방)이 있습니다.
각 방마다 TV, 냉장고, 에어컨, 보일러(개별난방), 화장실(샤워실-빗, 거울, 드라이기, 수건, 샴푸,린스, 바디워시, 치약, 비누), 싱크대(취사가능), 가스렌지, 와이파이가 설치되어 있습니다.
4층은 도미토리 6인실(이층침대 3개) 남성전용, 여성전용 게스트하우스가 있습니다.
아름다운 여수에서 행복한 여행을 즐기시고 기억에 오래남을 추억을 만드시실 바랍니다.
---
---
Check in time is 3PM - 10PM
Self check-in with keypad
- 입실은 15:00 이후 가능하시고, 퇴실은 11:00까지입니다. 혹시 22:00이후 입실하실 때는 미리 연락바랍니다.
- 건물 내 모든 구역은 금연구역입니다. 흡연은 건물밖에서만 가능합니다.
- 다른 손님에게 피해가 갈만한 과도한 소음이나 소란은 자제 부탁드립니다.
---
Explore other options in and around Yeosu-si
More places to stay in Yeosu-si: