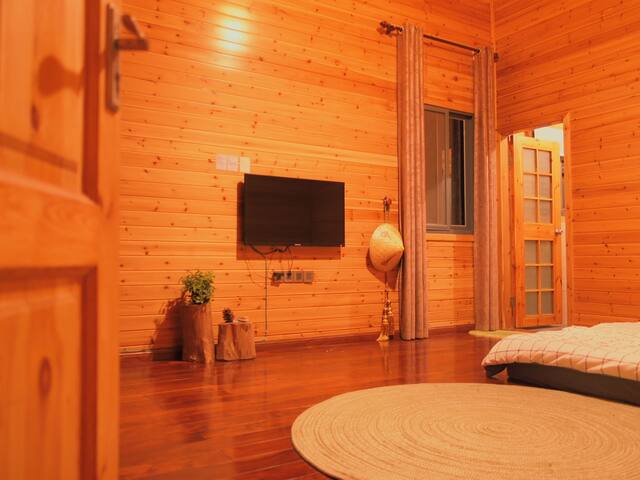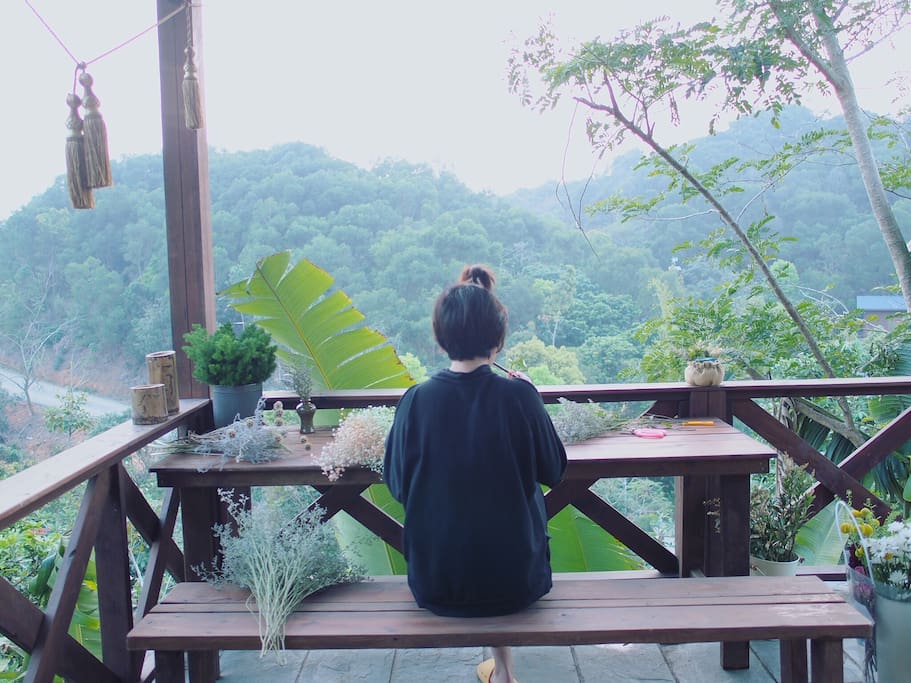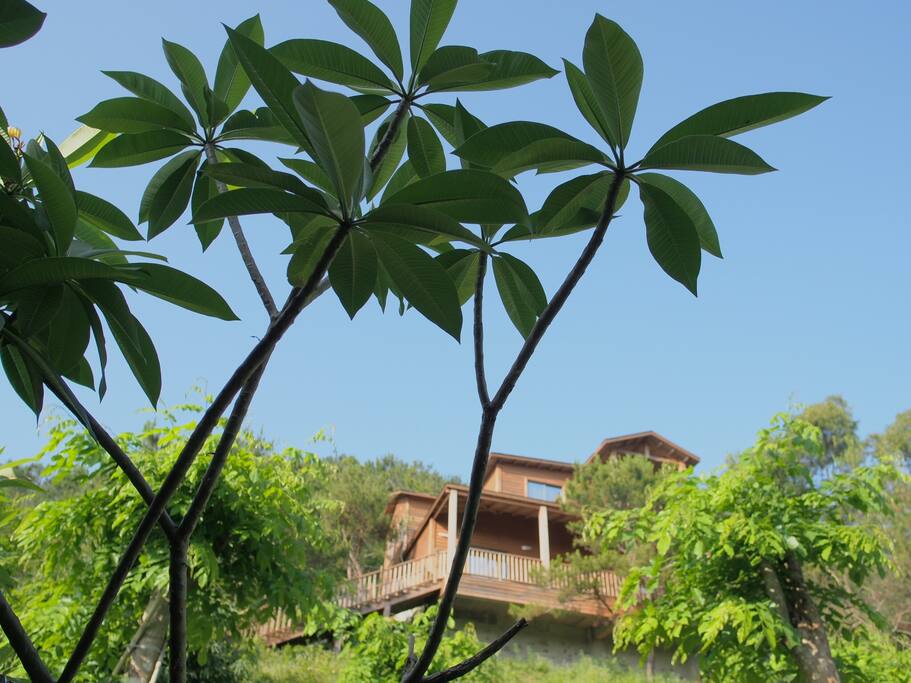 This studio is a studio with two bedrooms and one bedroom, each room has a separate toilet, in addition, there is a large platform and a whole layer of kitchen. You may have inexplicable happiness, but only because of the air, sun and water, because the bath in nature. Look, you ignorant by the sun wake up, sleepy Xingzhong standing on the balcony, in a green to see not far from the mountains of people who are planting vegetables, you can not help but go over, uncle sent you two coriander, you Shook his head and thanked him with a smile of local accent to tell you to go to the mountains, along the scenery is good. So you shook away, do not consciously into a temple, no big temple of incense exuberant, but clean you go away from the world, you see the old master sitting in the hall of the Goddess of Mercy before reading, the small master is still in the hospital cut Wood, and then you quietly to burn a stick of incense, and the master of a few words. Master said that the four are empty, the four major mean: to large, large water, fire, wind, heaven and earth have all four things to survive. Forget the time, but also forget the phone, suddenly came close to noon, you rush back to the house along the mountain, and companions to share all the way to experience, and then think of Xiamen to play the attractions, but I feel already encountered in this The best mood of the scenery. The master is an art curator who usually writes, thinks, lives and produces desserts. Here, your senses will be released from the reinforced concrete - feel the body and the temperature between day and night fusion, experience the natural warm and warm, smell the oxygen ions of the tree fragrance.
此空间独栋木屋别墅的工作室,有两房一厅,每个房间都有单独的卫生间,除此之外,还有一个超大平台以及一整层厨房。
你可能会有莫名的幸福感,却仅仅是因为空气、阳光和水,因为沐浴于自然间。
瞧,你懵懂的被阳光叫醒,睡眼惺忪的站在阳台,在一片绿意盎然里看见不远处正在种菜的山里人家,你情不自禁的走过去,伯伯热情的送你两颗香菜,你摇摇头道谢,他一边笑着用本地口音的普通话告诉你往山上走,沿途风景好。于是你晃晃荡荡的走,不自觉的进入一间寺庙,没有大庙的香火旺盛,却清净得你仿若远离人间,你看见老师傅坐在大殿的观音前念经,小师傅还在院里砍柴,然后你静静的去烧一炷香,与师傅三言两语。师傅说,四大皆空,四大指:地大、水大、火大、风大,天地万物有此四物才得以生存。
忘了时间,也忘了手机,恍然间竟接近中午,你匆匆沿着山路回到屋内,和同伴分享一路的心得,然后才想起到厦门要去玩的景点,心里却觉得在这已经遇到了最好心境的风景。
主人是一名艺术策展从业者,平日里主人在此写作、思考、生活和制作甜品。在这里,你的感官将从钢筋水泥里被释放——感受到身体与昼夜温度之间的融合,体会属于自然的冷暖,闻到负氧离子的树香味。
Always communicate through Airbnb
To protect your payment, never transfer money or communicate outside of the Airbnb website or app.
Check-in time is 3PM - 12AM (midnight)
Check out by 12AM (midnight)
Self check-in with smart lock
my name is yuanyuan.i am a curator of contemporary art..i am enthusiastic and like to make friends.
Response rate:
100%
Response time:
within an hour
Explore other options in and around Xiamen
More places to stay in Xiamen: