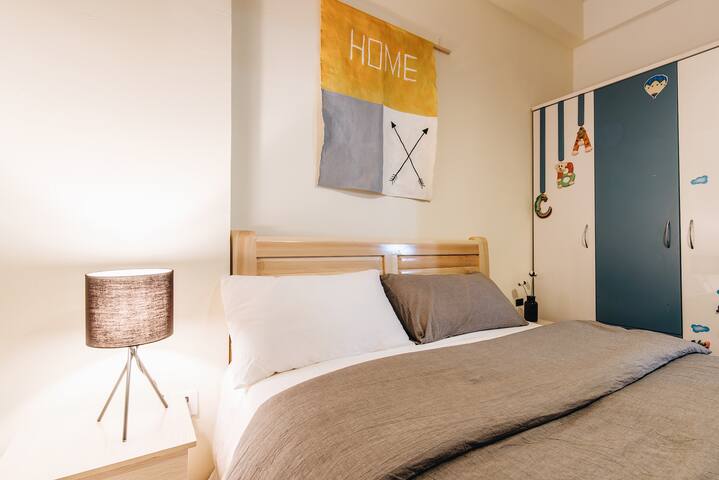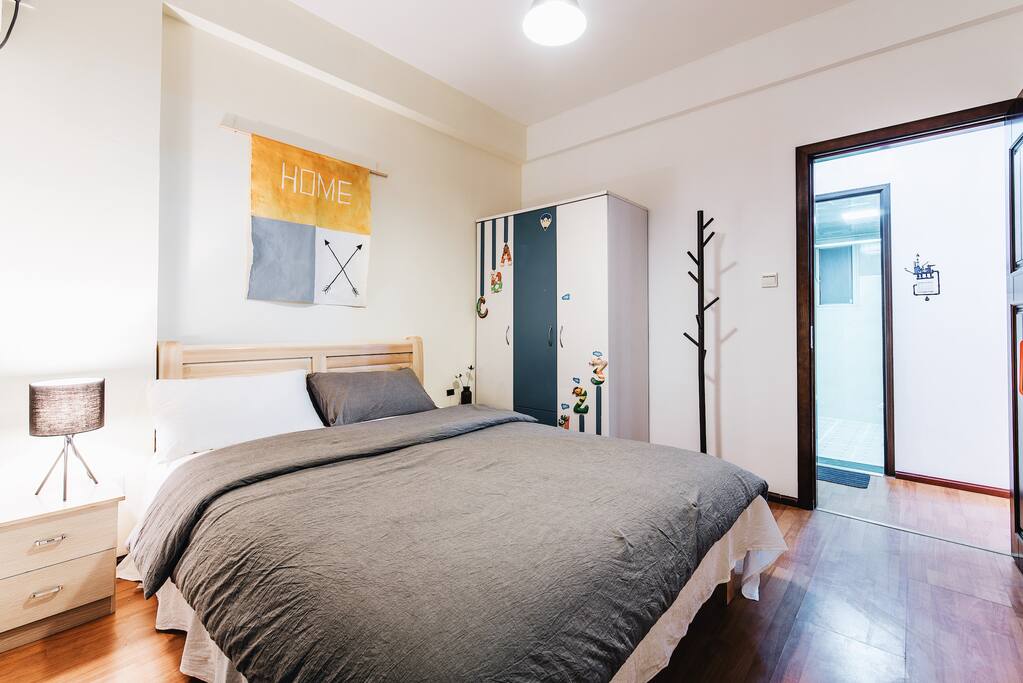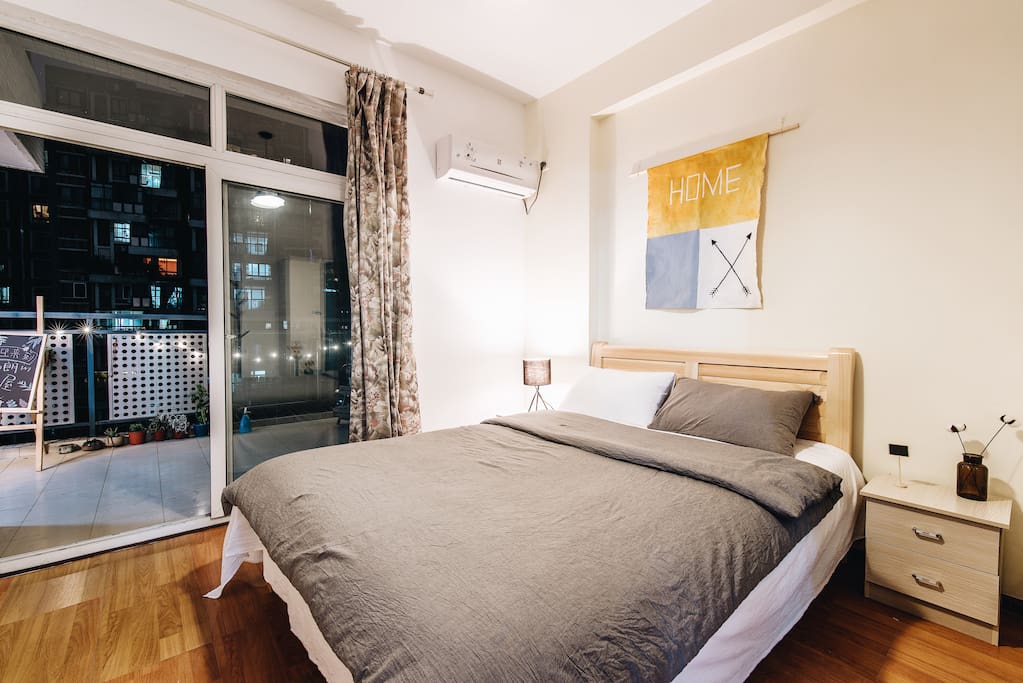 Abron's hut A-Brown's Home A messenger, selling stories of the hut. A house sells feelings & stories. This place you can headstrong, you care sister, you sprinkle you, you molested the boss, you enjoy singing! The place where you can be capricious, you can hit on a girl, you can make a sence, you can make "flirt" with boss, you enjoy singing! - Abron's cottage has a pair of lovely and interesting brother and sister called "Aom" One called "Henson" Looking forward to meet you in Chengdu and meet you. - The room has a total of 122 square meters, plus an open-air terrace, an entrance garden. Spent two months, from design to decoration are Aom, Henson personally arranged, all the objects in the house are Aom / Henson personally hand. Hand is not easy, I hope you can love and cherish them.
阿布朗的小屋
A-Brown's Home
一个贩卖情怀、贩卖故事的小屋。
A house sells feelings & stories.

这地儿你可以任性、你撩妹、你撒泼、你调戏老板、你尽情歌唱!
The place where you can be capricious,you can hit on a girl,you can make a sence ,you can make "flirt" with boss,you enjoy singing!
-
阿布朗的小屋
有一对可爱又有趣的兄妹
一个叫 "Aom"
一个叫 "Henson"
期待在成都不期而遇的你。
-
房间共有122平米,外加1个露天阳台、1个入门花园。
花了2个月时间,从设计到装修都是Aom、Henson亲手包办的,屋里所有物件均是Aom/Henson亲自手作的。手作不易,希望您能喜欢并爱惜它们。
The space
1, [location]: residential area close to the subway line 3, just 2 minutes to go out! Near the Chengdu Railway Station (Chengdu North Railway Station) is only 3 km, a taxi about 8 yuan to take the subway to Chunxi Road (PHONE NUMBER HIDDEN), the traffic is very convenient! Close to the zoo, from the Chengdu Panda base is also relatively close. Near the district there are many supermarkets, banks, Chengdu snack stalls, specialty restaurants, large supermarkets and so on. - PS: accommodation must choose from the subway near, can not live in the attractions are not important, as long as living in the vicinity of the subway is king! (Focus! Aom, Henson offers you free toiletries, towels, slippers, umbrellas, hairdryers, hairdryers, umbrellas, hairdryers, and so on. , Washing machine, TV, 24 hours free WIFI, kitchen supplies, Chengdu travel guide, no water wash Tianzhu cotton bedding, Chengdu subway bus card (self recharge), do everything you can, but do not take away Oh. 3, [housing use]: Although you have a separate room, but the living room, kitchen, bathroom will share with others. (Aom, Henson willing to teach the tenants to do a Sichuan, so that you can put Chengdu into the beautiful memories. Check in time for the time to stay, : After 14:00 PM Check-out time is 12:00 PM If you need to check in or check out in advance and check in, please inform Aom, Henson in advance. There are not many terms, Aom, Henson hope to be here in your own The same. 4, [we understand life]: we are a pair of brothers and sisters, are college students; sister Aom is a love of hand, painting, green plants (although often spent flowers and plants ...) design, cooking, photography, Travel, love life big sister, want to share with you from different places lovely people, interesting stories, stories of the city. Feel the most true look of life. Brother Henson is a big boy who loves basketball, sports, film, cooking, travel, music, talk friends, love life, if you also like Lijiang tambourine, want to experience sports with you, music brings us charm. 5, [we understand the interesting travel]: must be the body, the soul and the destination of friction, and the meaning of the bed and breakfast is that you can have a deep contact with the destination, "secretly" tasted the lives of others, and Inside the human emotions emit light and heat is the most memorable in the travel. This is where our hut has been trying to do it. What we want to bring to the tenants is that travel is not going to punch at the destination, but meet some interesting people and do some interesting things. 6, [our message]: If we found a more fun, delicious place, rest assured will not be ill-treated you; will be updated in time to inform. Our bed and breakfast can be romantic, can be rice and salt. I hope you are not in the Abram, is to go to Abram on the road, look forward to meet with you earlier, we want to bring the best experience to your dear.
1、【地理位置】:小区紧邻地铁3号线,出门只需2分钟即可到达!临近成都火车站(成都火车北站)仅3公里,打车紧需8元左右!坐地铁到春熙路仅需10分钟!小区出门200米就是公交站,公交线路繁多:(PHONE NUMBER HIDDEN)路,交通非常便捷!靠近动物园,距离成都熊猫基地也相对较近。小区附近就有很多超市、银行、成都地道小吃摊,特色餐厅,大型超市等。
- PS:住宿一定要选择离地铁近的,住不住在景点不重要,只要住在地铁附近才是王道!!!(划重点!敲黑板!)
2、【房屋设施】:房间为密码锁,能轻松完成入住!我们所提供的照片皆为本店的实拍全景照片,Aom、Henson为您提供了免费的洗漱用品、毛巾、拖鞋、雨伞、吹风机、洗衣机、电视、24小时免费WIFI、厨房用品、成都旅行指南、无印水洗天竺棉纯棉寝具、成都地铁公交卡(自行充值),竭尽所能为您所需,但请勿带走哦。
3、【房屋使用须知】:虽然您拥有独立的房间,但是客厅、厨房、卫生间将与他人共用。可以一起和我们做手工、聊天、看电影、玩游戏、听歌、拍照、做饭(Aom、Henson愿意教会房客做会一道川菜,让你们把成都可以揣入到美好的回忆里。入住时间为:下午14:00以后退房时间为下午12:00如需提前入住或推迟退房以及寄放行李等,请提前告知Aom、Henson。没有太多条款,Aom、Henson希望在这里能像在自己家一样自在。
4、【我们所理解的生活】:我们是一对兄妹,都是大学生;妹妹Aom是一个热爱手作、绘画、绿植(虽然常把花草养废掉...)设计、烹饪、摄影、旅行、爱生活的大妹子,想要与来自不同地方的你一起分享可爱的人、有意思的故事、有故事的城市。感受生活最本真的样子。哥哥Henson是一个热爱篮球、运动、电影、烹饪、旅行、音乐、畅谈交友、爱生活的大男孩,如果你也喜欢丽江手鼓,希望与你一起感受运动、音乐带给我们的魅力。
5、【我们所理解的有意思的旅行】:必然是身体、心灵与目的地的摩擦,而民宿的意义在于你能与目的地的人有深度的接触,"偷偷"尝到别人的生活,而里面的人情散发出来的光和热才是旅行中最值得回味的。这也是我们的小屋一直努力想做到的地方。我们希望带给房客的是,旅行绝不是到目的地打卡,而是遇见一些有意思的人,做一些有趣的事。
6、【我们的寄语】:如果我们发现了更好玩、好吃的地方,放心绝对不会亏待你们;一定会及时更新告知。我们的民宿可风花雪月、可柴米油盐。希望你们不是在阿布朗,就是在去阿布朗的路上,期待与你们早点相遇,我们想把最好的体验带给亲爱的你们。
---
Bathrooms: 1 (Shared washroom)
---
---
Weekend Price $27 CAD / night
Always communicate through Airbnb
To protect your payment, never transfer money or communicate outside of the Airbnb website or app.
Learn more
---
Not safe or suitable for children (0-12 years)
【房屋守则】:
- 不适合宠物
- 可能对幼儿(5岁以下)不安全或不适合,卧室不能抽烟,抽烟可以在客厅或者阳台。
- 希望您能把这当自己家一样享受与爱惜,进门请换拖鞋,保持干净整洁。
- 如果对房屋设施,例如床单严重污损或设施破坏严重,请按照购买原价赔偿或购买原产品 进行赔偿。
- 希望您节约能源,外出或休息时请关掉电源和水源。
- 若您使用了厨房,请提前告知;使用完毕后请将厨房用品清洗干净、擦干并归位。
- 晚上22:00后,请勿喧哗、吵闹。
- 请将卫生用品扔进垃圾桶,若造成马桶堵塞需进行赔偿或维修费用。
- 屋内有许多手工物件,不能用价格估量。请您爱护好它。若有遗失或损坏会请到APP介入仲裁。
- 屋子有露天阳台,请勿在附近打闹、攀爬、翻越,严禁高空抛物。若出现安全事故后果请自行负责。
---
---
---

阿布朗的小屋
有一对可爱又有趣的兄妹
一个叫 "Aom"
一个叫 "Henson"
期待在成都不期而遇的你。
-
我们是一对兄妹,都是大学生;
妹妹Aom是一个热爱手作、绘画、绿植(虽然常把花草养废掉...)设计、烹饪、摄影、旅行、爱生活的大妹子,想要与来自不同地方的你一起分享可爱的人、有意思的故事、有故事的城市。感受生活最本真的样子。
哥哥Henson是一个热爱篮球、运动、电影、烹饪、旅行、音乐、畅谈交友、爱生活的大男孩,如果你也喜欢丽江手鼓,希望与你一起感受运动、音乐带给我们的魅力。

Response rate:
100%
Response time:
within an hour
Explore other options in and around Chengdu Shi
More places to stay in Chengdu Shi: