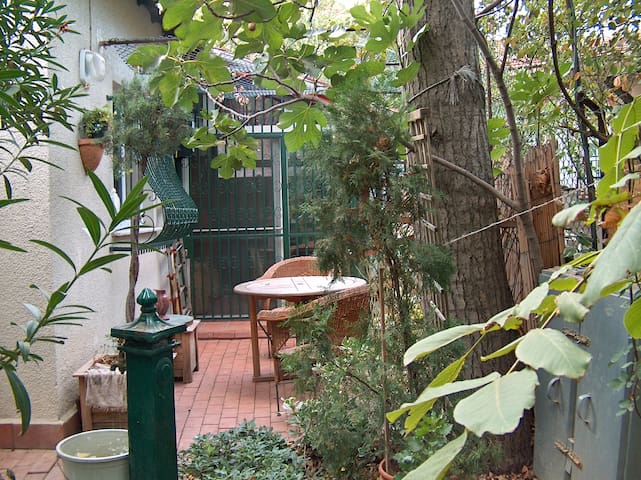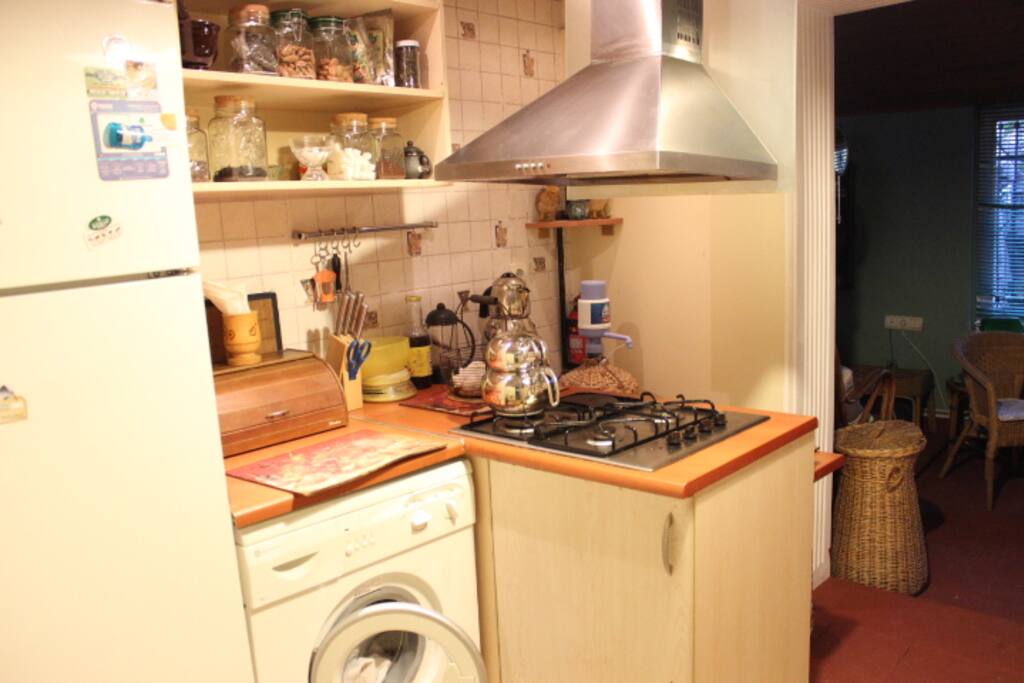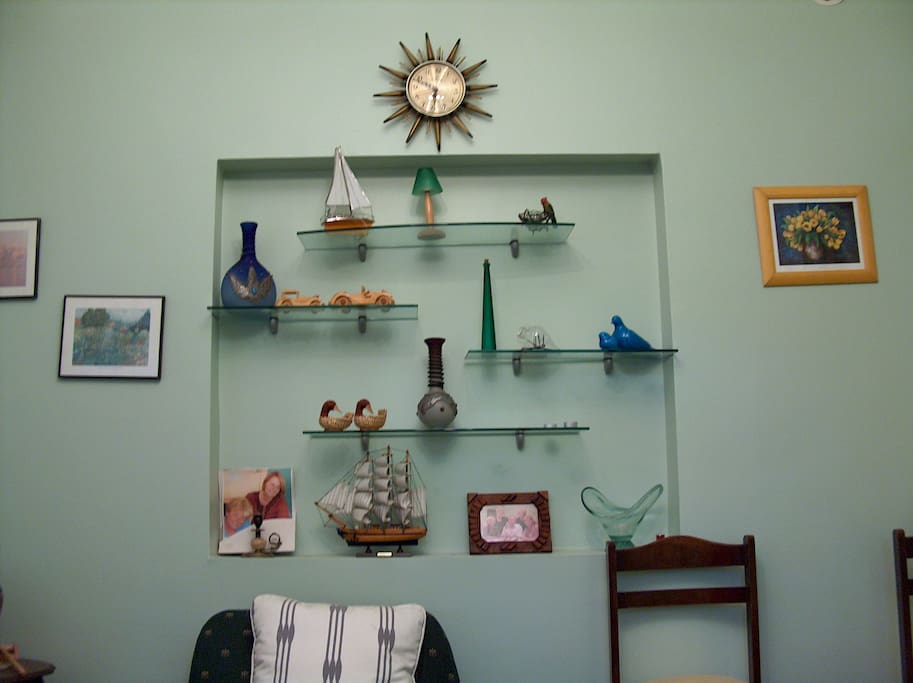 It's located in the center of Pendik. It is 500 m to sea side.
-House is only 100 m distance to the public transportation start point.
-It takes 60 minutes to reach TAKSİM by public transportation (bus number 251 ) by bosphorous bridge highway

The space
%15 REDACTION ONLY FOR OUR RUSSIAN BROTHERS ; Also We can speak Russian Languages. Мы с Вами можем общаться и на английском и на русском языках .
From Taksim to Sultanahmet (blue Mosquei ) it takes 20 minute
by bus.
-If you prefer to go by sea ( Sea bus ) from Bostancı port to Yenikapı port it takes 30 min
-………number bus going from Pendik to Bostancı port and it takes 15 min,
-Yenikapı port to Sultanahmet, walking distance is ( 1.500 m ),If you go by taxi, it is 5 min and costs 10.00 T.L ( 4 usd)
- You can also use the new public transportation called "Marmaray" which goes under the bosphorus. It is 40 min from Yenikapı to Kartal metro station
Kartal metro station shuttles are 2 min away from the house. And it takes 10 mins to reach the station..
-From Sirkeci station by tramvay ve fünklier connections Taksim Square is about 15 mins..
-From Sirkeci station to Sultanahmet ( blue Mosquie and Ayasofya museum, historical places ) by tramvay it is 5 mins
- The Princess island is not far from the house,
It takes 20 minutes by sea bus from Bostancı port (also to Kınalı island,Burgaz island,Heybeli island,Büyükada island ) You will sea the world paradise which are better than Capri island!
- Volcanik thermal : World famous, volkanik Yalova thermal Hotel and spa center is set place in huge forest area. It is very easy to go and take thermal bath and massage daily.
-Take the ferryboat which is every hour from Pendik port and arrives in half an hour to Yalova. From Yalova to thermal center it takes 20 minute and you can use minibus easily
- One another Volkanik thermal, spa and forrest resort place is TUZLA/ İÇMELER. Many people go there to drink special healty mineral water from the spring.
-Tuzla/İçmeler spa, swiming pool and resort place is very close.
I is only 6 km. from the house.
You can go by public transportation which is very close to the house. You can use taxi also which costs 10. TL ( 4 usd)
-PANOROMA ;
-Gözdag( Eyes maunting) 4 k.m,
-Other mounting Yakacık (Yakacık Mounting) 8 km. away from the house…..! But When you arrive there,you will admire breath taking panoramik sea wiev, islands and the high mountains on the horizon like a siluet ….!
-You can find many prety cafe's and restaurant's, it is wonderful espacially for having a breakfast there .
-From the house to Sabiha Gökçen airport it is only (website hidden),
-To Yeşilköy Atatürk airport to it is 65 km.
-Bagdat caddesi (Bagdat Street ) :
Bagdat streethas an oriental impression, but it is totaly very modern and elegant place.
It is 4. k.m where you can walk, shop, have a drink around in cafes. It is better than many european countries. You will feel
yourself in Paris Şanzelize or in Wien parater or in Zurich Belvü street and reyon.
C) House specialty
- Villa type,garden house ( one flor ): 125 m2 house parts ,
20 m2 klinker verenda,
2 winter garden ( breakfast room ),
3 iron bar and with unbroken glases,
decorative outdoor,
wooden glasses door is opening to the pretty green garden
-250 m2 green grass garden: You can sit under the many kind of big trees ( Pine tree's, thuja tree's,daphene tree's,oquat tree's –- oleanders tree,olive tree's, fig tree's, lime tree,Judas tree,mulbery tree ,walnut tree's, granadin tree,plum trees,pears tree etc)
And garden furnitures.
Endustrial type of water treatment system is set in the garden.
_ Fire place room :
Where you can see that there is a real tree inside the house, instead of sacrifising it, We build the place for it.
Because of protecting the nature, it gives us it's blessing and peace where you can feel it while drinking your cofee or reading your book near by.
For fire place we have alot of dry wood,you can use when you want.
-Yellow color bedroom : ( Double bed )-Satalite T.V and
propetly, internet,rest chair ,round table,vantilator in this room . All
kinds of green lawns and looks through the window.
-Green color bedroom ( Double bed )
-2 W.C
-Bath room with jaquzi
-Hot Water 7/24
- Kitchen :Betwen winter room and antre of garden,klinker base.
Every thing that you need in the kitchen .
-Heating is kombi system with natürel gas
-Private parking. And rent a car service 10 m. away
-If you need we can find a Daily tour guy .
-With in 20 m. 4 restaurants (every kind meat cook,kebap kind,Turkish pizza(pide ),Bosnia Borek,fish ) quick service House service exsist .
---
---
Check in is anytime after 10AM
---
We spent 6 days in Yilmaz's house during our vacation in Istanbul in May 2015. Mr Yil and his wife Lyudmila are great hosts and very hospitable people ready to help you at anytime. First of all it was a very surprised when Lyudmila met us in the airport with my name on a piece of paper in her arms, greeted us with a smile and gave us a hug as we were old friends long time no see. It was very nice and unexpacted. As about the house location, it is not so far from the Istanbul city, Asian side, in the town of Pendik. If you have a car, it's a perfect place to feel real Istanbul life, not so touristic as in the center part of Istanbul. Pendik is a nice town with different local shops and restaurants . Also there is a fish market there. But if you have no car and it is your first time in Istanbul may be it will better for you to find another apartment, closer to the city of Istanbul because we have some problems with public transport. Unfortunately it's no railway station in the Pendik now. You should take a bus and it is about an hour or hour and a half to get to Kadikoy. In peak-hour it can take you long time. Also there are another several ways to get to the City (metro from Kartal and boat from Bostanci) but anyway it take you 1 hour or more, we tried all the ways. I hope in a half of a year it will be a metro station there and the transportation will be more easier. The house is also near the sea and the Sabiha Gökçen (URL HIDDEN). Anyway Yilmaz's house is a real oasis inside the town. You should only get inside the gates and you are out of any town. The trees and flowers are everywhere. The house is not so big and there is no scrupulous neatness but it is alive. You can feel that all the interior was made with love. You can also find a fireplace and a real tree there just inside the house. Also the house has prepaid water, electricity and internet connection, so you would need to make sure there is enough for your usage by checking that with the owner, as it was written in the previous comment. Finally want to say many thanks to the Lyudmila and Yilmaz for making our stay pleasant against the odds. p.s. Lyudmila speaks Russian :))) so it could be a little bonus for some of you.
---
We travelled to Istanbul for 10 days in March 2015 for a small family reunion and we had a fantastic stay at Yilmaz's house which is in the town of Pendik in the Asian Istanbul suburbs. We had a rental car that we used to get by but the public transport seemed to be good too. The house is fully furnished and has a lovely garden and a lot of character, although one of the rooms that is connected to the conservatory can be slightly cold in winter. The house has prepaid water, electricity and internet connection, so you would need to make sure there is enough for your usage by checking that with the owner. Pendik town is very lively and full of authentic shops including a fish market where you can buy freshly caught sea bass or sea bream etc. It is near the sea and the Airport which is very convenient. The owner, Mr Yil, was very kind and helpful. He provided us with a lot of tips about the local area and the local attractions and we were made to feel really at home. He even gave us a lift to the airport on our departure day, which was very appreciated. We highly recommend Yilmaz's house for a homely stay away from the hustle and bustle of Istanbul!
---
Response rate:
100%
Response time:
within a day
Explore other options in and around Istanbul
More places to stay in Istanbul: