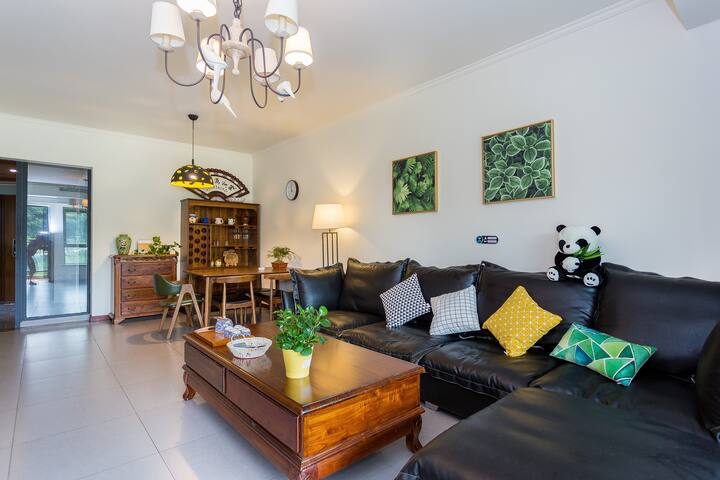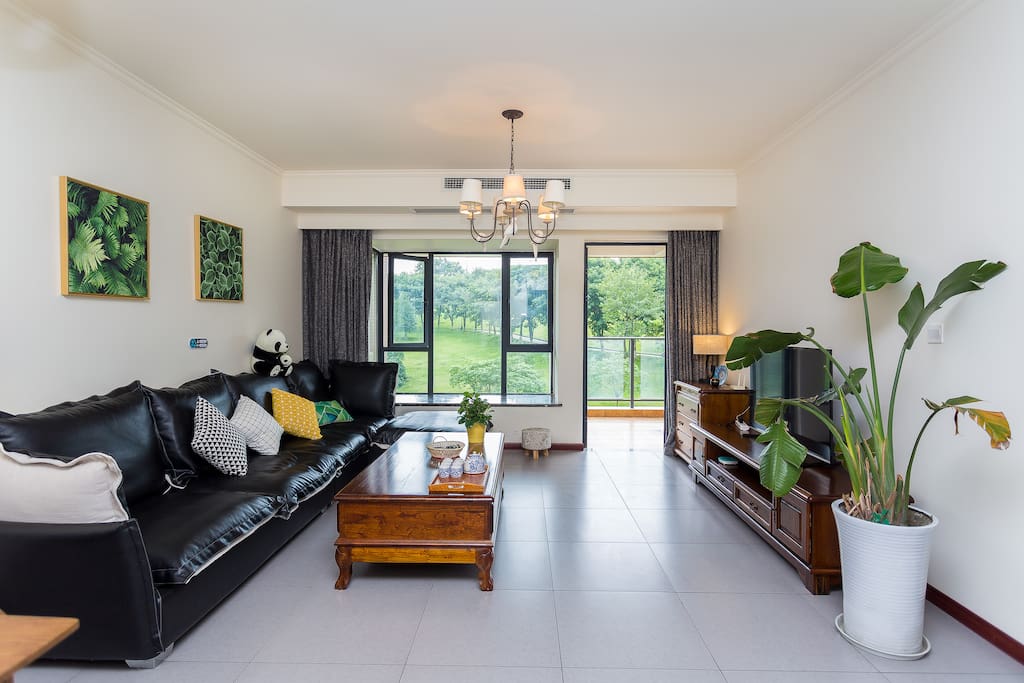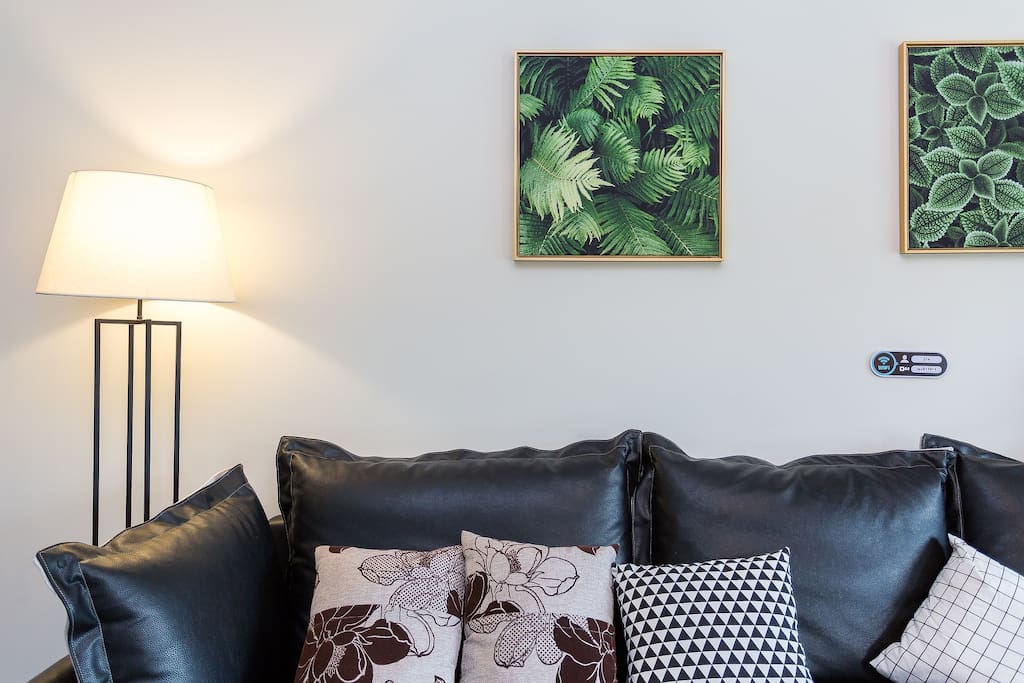 For the body and soul to provide habitat. surroundings: 1, located in the high-end fine district Poly Lee 198, with the Poly Crown Hotel in the same place, the green rate of up to 75%, close to the panda base, enjoy the national treasure of the ecological environment, and the giant panda sleep. 2, the scenic area around: Panda base, zoo, Poly Lee Park, Poly Lion Lake Park, Manchu Manor, Botanical Garden, Phoenix Mountain Park, North Lake Park, let you play North City, feel the picturesque North City scenery. 3, in the days back to the mountain to eat farmhouse, fishing, riding, picking strawberries, eating fire turkey, diving rabbits, enjoy authentic Chengdu leisure travel resort tour. 4, the district's constant temperature swimming and gym (at their own expense) Decoration: small American style, all the furniture are solid wood material, I am all bit by bit to build out of the home, the new cotton bedding, taste feel.
为身体和灵魂
提供栖居之地。
环境:
1、位于高档精致小区保利198内,与保利皇冠假日酒店同在一个地方,绿化率高达75%,靠近熊猫基地,享受国宝级的生态环境,与大熊猫同眠。
2、景区环绕:熊猫基地、动物园、保利198公园、保利狮子湖公园、漫花庄园、植物园、凤凰山公园、北湖公园,让你一次玩转北城,感受风景如画的北城风光。
3、在天回山中吃农家乐,垂钓,骑马、摘草莓、吃柴火鸡,跳水兔,享受地道成都休闲旅游度假游。
4、小区内的恒温游泳及健身房(费用自理)
装修:小美风格,所有家具均为实木材质,是我全部一点一滴打造出来的家,全新全棉床上用品、品质感看得见。
The space
An apartment is located in the Paul Lee area, pushing the window is the vast sky white clouds long, slope green grass, green wind shaking, 180 degrees glance natural vision. The room for three bedrooms and three beds, up to six people, the use of an area of 150 square meters. This is a real home for you and your family's private space, a warm home on the journey. The room is facing south, the large viewing balcony, with floor to ceiling windows, spring ding dong home garden
一朵公寓位于保利198小区内,推窗即是辽阔天空白云悠悠,坡上青青草,绿树随风摇,180度一览无余自然视野。房间为三房三床,最多可住六人,使用面积为150平米。这是一个真正属于你和家人的私密空间,一个旅途中温暖的家。
房间坐北朝南,超大观景阳台,带落地窗,泉水叮咚入户花园
Guest access
The kitchen can be cooked, with a washing machine available for laundry, and other equipment in the room can be used. There are access cards in the district.
厨房可以做饭,有洗衣机可洗衣,房间内的其他设备都可以使用。
小区出入有门禁卡。
Other things to note
1, please bring your valid identity card for check-in; 2, please love the room clean, especially the kitchen is the bathroom health, if too dirty, and the other cleaning fee 80 yuan 3, is strictly prohibited in all drug-related, Jurisprudence, drug and other illegal activities, if found immediately alarm. 4, do not damage any facilities in the apartment, or compensation for the price, do not miss personal valuables. 5, if the elderly, children, please pay attention to safety and care, such as the occurrence of falls, falls and other accidents and sudden illness, I am not responsible. 6, in line with the concept of environmental protection, do not provide one-time items, towel teeth, etc., please carry their own, toothpaste and toiletries free of charge.
1、请带好您的有效身份证件办理入住;
2、请爱护房间内清洁,特别是厨房是卫生间的卫生,如果太脏,另收取清洁费80元
3、严禁从事一切涉毒、涉黄、涉毒等非法活动,如有发现立即报警。
4、 请勿损坏公寓内任何设施,否则照价赔偿,也不要遗漏个人贵重物品。
5、如有老人、小孩,请注意安全和看管,如发生摔倒、摔伤等事故和突发性疾病等,本人概不负责。
6、本着环保的生活理念,不提供一次性物品,毛巾牙具等请自行携带,牙膏和洗浴用品免费提供。
---
---
Check in time is 3PM - 7PM
入住前请仔细阅读使用守则:
1、入住后请自行妥善保管门禁卡和贵重物品。
2、妥善保管门禁卡,如有遗失扣除全部押金。
3、请照顾好老人和孩子,如果发生摔倒跌倒等意外,房东不负责任。
4、请随手关闭水电开关,每天控制在10度电以内免费使用,超出部分按0.8元每度收费。(请为减少雾霾出一点力,环保用电、杜绝浪费)。
5、️️️做文明人行文明事,请勿将手纸等其他物品丢进马桶,入住后如因乱丢东西进马桶造成堵塞,请自行负责疏通及疏通费用。如未疏通已退房,则疏通费用在押金中扣除。
7、如果不小心破坏了房屋设施及墙面,需要承担修复费用。
8、【重要】:进屋请换上拖鞋,请保持房间内清洁卫生,如查房遇卫生很差者,在押金里额外扣除100元清洁费。
9、退房时请检查好随身物品不要遗漏.
10、若损坏、遗失或污染毛巾浴巾床单被套枕巾,造成无法清洗干净等情况,则照价赔偿。
12、出现以下情况,我们将不再为您提供住宿服务,立即终止合同并没收全部押金,造成后果由您自行承担a:利用我们从事违法犯罪活动。b:无故拖欠租金 c:遗失门禁卡
一朵公寓祝您用房愉快!
---
Explore other options in and around Chengdu Shi
More places to stay in Chengdu Shi: