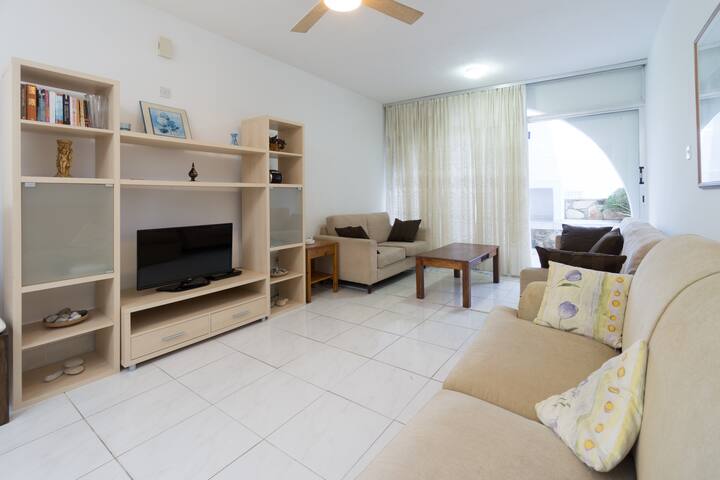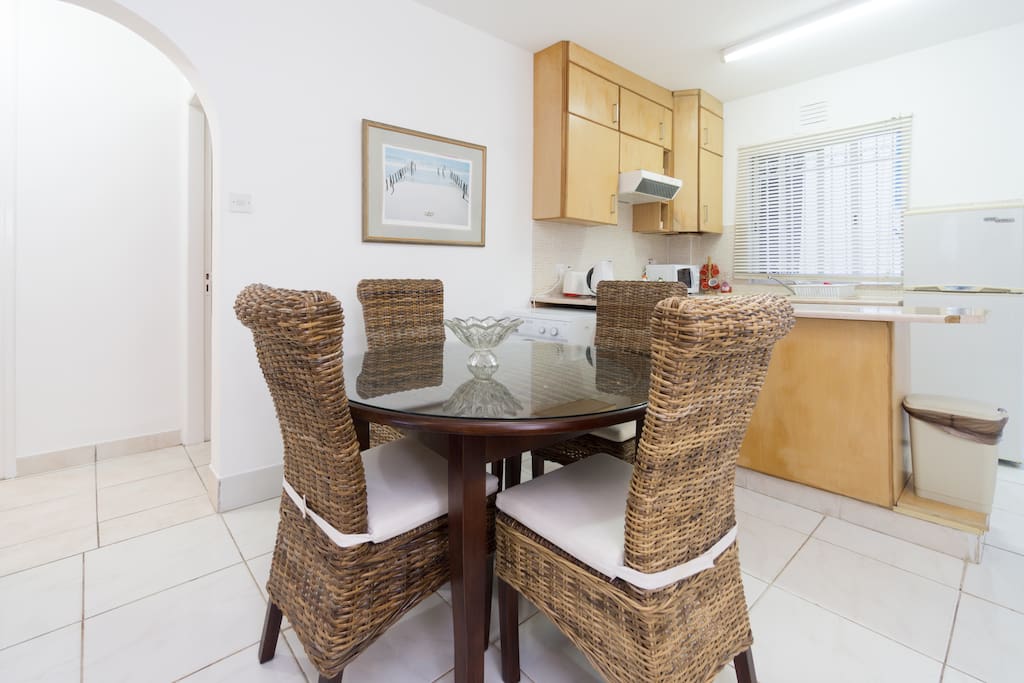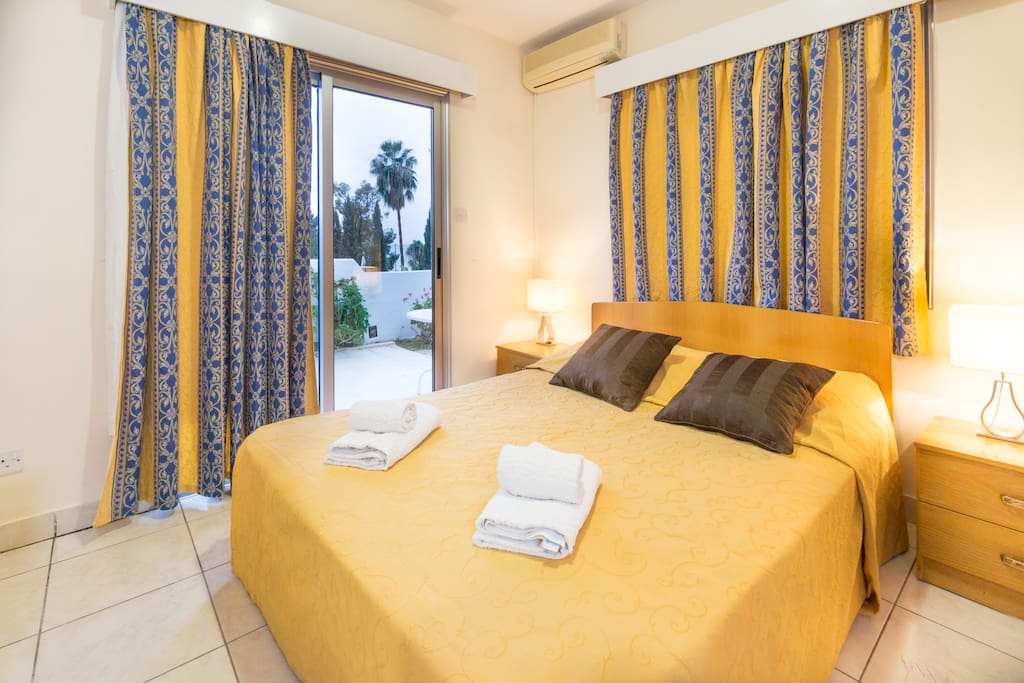 Pissouri Beach Apartments - 2 Bdr.
Situated on the seashore of Pissouri Bay, virtually lying on one of the most exclusive and unspoiled beaches of the island, designed to provide superior accommodation for discerning travellers who appreciate the quality of this unique place.
---
We booked for 1 night and gave a day's notice (in early November) we had been staying in a different place each night, and for our last night wanted somewhere overlooking the sea, in the centre of pissouri bay. This seemed perfect. Perry was very welcoming when we arrived to pick up keys but unfortunately he put us in a totally different villa. It was a nice villa - much bigger than what we had booked and with a swimming pool. As much as this was a lovely gesture, it was not what we wanted, expected, or indeed had booked. It was at least 30 minutes walk from pissouri bay and had a north facing garden. The extra bedrooms were totally redundant to a group of 3 and there was no wifi so we couldn't look else where. So we called Perry shortly after having been shown to the villa. He initially was very angry with us for being ungrateful but soon understood the problem. Unfortunately he could do nothing and appeared frustrated we only wanted to stay one night. He offered to give us free wine with dinner (he owns a restaurant in Pisourri Bay) and drive us to and from the bay to make up for his mistake. Essentially it was a real disappointment that we got somewhere that we hadn't ordered. It didn't have the sea view we wanted and it wasn't in the centre of pissouri bay. We appreciated Perry's help but it all seemed quite odd that he didn't just give us what we had ordered in the first place. Ultimately Perry was polite to us and everything was clean and well presented. Just make sure you double check that you get what you are expecting!
---
Pissouri Bay is truly a wonderful place and the apartment is incredibly well placed, close to the shore, local restaurants and the local shop. Perry and Adrianna couldn't be more helpful during our stay. The apartment is basic but has everything you need and is incredibly good value. There isn't a pool but you can pay to use the Columbia hotel's pool next door. Thanks for a great stay!
---
Всем доброго времени! В апартаментах отдыхали в октябре 2014 г. Офис Перри находится в этом же здании, что очень удобно. Апартаменты находятся рядом с отелем Columbia Beach, и только спуск по лестнице вниз отделяет вас от моря. Бухта широка и просторна, территория отеля и ровная линия лежаков перед ним радует глаз. Пляж галечный. Есть небольшое кол-во таверн. Апартаменты достаточно простые и видно, что не новые, но в целом все необходимое есть и чистенько (нам не хватило только половника :) Информация на сайте соответствует действительности. Все наши просьбы Перри выполнил. Немного не комфортно было спать в угловом номере 2х спальном D1 из-за непосредственной близости ко входу отеля (вечером шумно возвращающиеся с прогулки отдыхающие, ночью может приехать автобус с туристами, утром парковка машин и начало работы служебного персонала). Но номер имеет просторный отрытый дворик со столом. В целом довольна апартаментами и их отличными расположением. Отдых в этой бухте предпочитают в основном люди старшего возраста (пенсионного). 10 Октября. Тихо, спокойно, мало людей, + 27С, и спокойное, чистое теплое море... Если вы любите гальку - вам понравится :) я же люблю путешествия и 3х дней мне вполне хватило для отдыха в этом месте. Хорошего всем отдыха!
---
Languages:
English, Ελληνικά
Response rate:
100%
Response time:
within an hour
Explore other options in and around Pissouri
More places to stay in Pissouri: