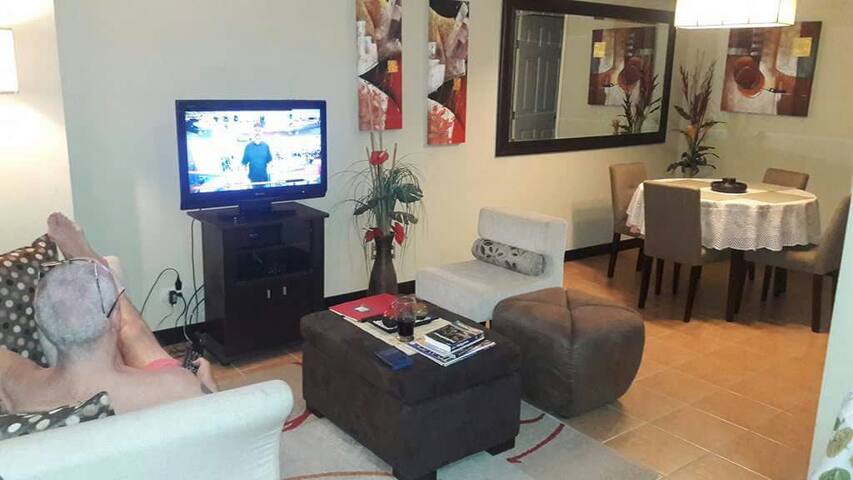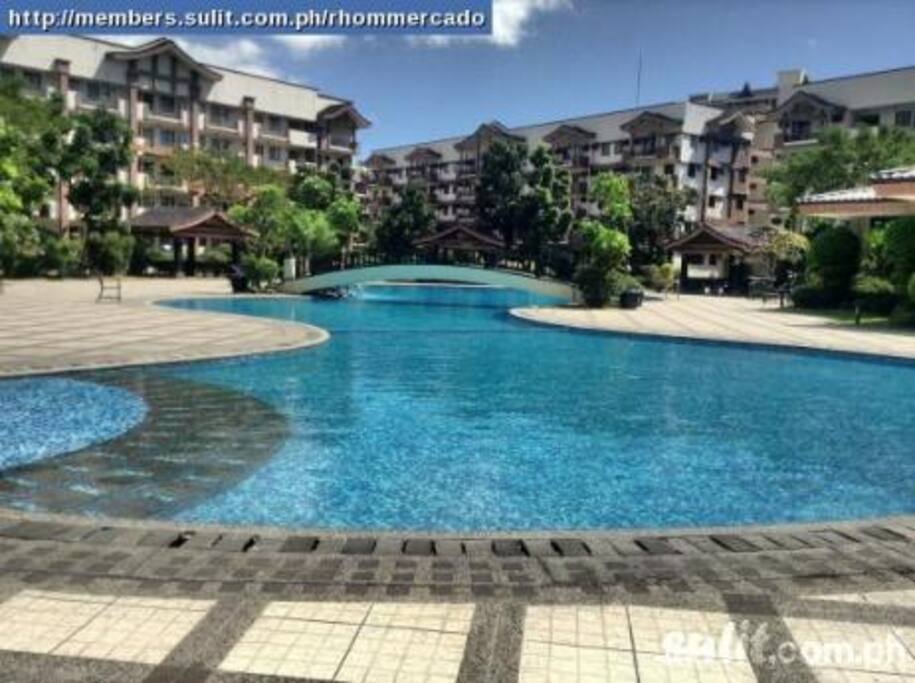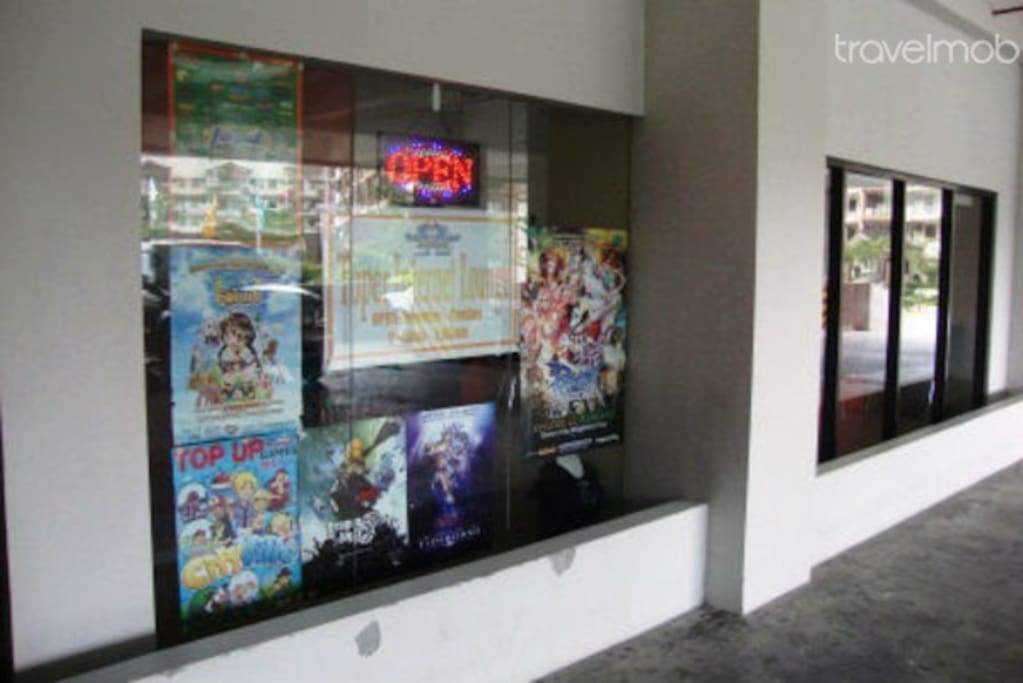 ResortLike Hotel living on a budget
ResortLike Hotel living on a budget
LOCATED IN A RESORT INSPIRED development of ACACIA ESTATES known as Rosewood Pointe Residences, there are three units of 2 bedroom condo units in this listing w/ ensuite balcony , that guests can choose from, where there is lots of space for play & fun due to the wide amenities. There is a wide jogging path and barbecue area in the park as well.
The neighborhood consisted of Global City and Makati as well as Pasay City where the famous Resorts World is located. Global City is just 10 to 15min
Not suitable for children and infants
Check-in is anytime after 12PM (noon)
I have my first booking at Ate Weng's (Website hidden by Airbnb) first she was accommodating and was able to answer all of my questions.Upon arrival,i was welcomed by the owner and provided keys,had to lists all the names of my additional guest as requested to write down on RIS f…
Response from Rowena Vicuna:
Thank you for the review Zoila...Sometimes I am elated that some guests have something to complain so they will post a review because in my 3years of hosting, only few will send me a message of THANKS or PM in my page. Nevertheless, since this is your first time booking after taking advantage of the voucher accorded to you by (Contents hidden) as a local employee here in the Philippines, let me give you an APPLAUSE for trying to emulate the GOOD SERVICE A HOST SHOULD PROVIDE = complete amenities and fast service according to you. However, let me stress some points of your comment that you need to ACKNOWLEDGE and KNOW AS AN EMPLOYEE ALSO OF ***CONTENTS HIDDEN*** and MY POINT AS A HOST, viz: 1) BOGGED DOWN AIRCON - this is an untoward incident that many hosts experience and in your case, YOU ARE MISQUOTING THE OWNER that she told you in her text that it was NOT PERFECTLY WORKING FINE because SHE WAS EVEN SHOCKED WHEN YOU SAID IT ISNT WORKING. So this is a matter beyond the control of anybody other than that we need to rely on a technician which was made available to you by our generous owner but unfortunately it is beyond their know how esp as they are just CONDO INHOUSE MAINTENANCE PERSONNEL. The fact that ALL of US TRIED TO PROVIDE YOU ALL THE NECESSARY ASSISTANCE TO SOLVE THE PROBLEM means we never go astray with our support however this are NOT IN OUR POWERS to fix especially you were staying on a weekend. WHEN YOU REPORTED it, it was already EVENING OF FRIDAY and NO ONE IS 24/7 in our condo to do maintenance work. To give you an update, this is still not solve at the moment as we need to find a new compressor to replace it - so to speak, no matter how hard we have made our efforts to SOLVE THE PROBLEM it is BEYOND THE MEANS TO AN END. Hence, we offer you a rebate of 300/night which YOU DEFIANTLY DISAGREED as according to you it is TOO SMALL. However, in my equation of the rate you were offered, its a min 500/head hence three is staying in the bedroom where the aircon bogged down, you deserve a rebate of 100/head since 500/head is for the whole house and since this 3 persons occupies the living room and use our pool or amenities it is total to 500.00/night for each head thus it find it just and equitable. 2) WIFI- we have already 5 bookings for this condo and no one complained about the NO WIFI availability since I SHOULD HAVE BEEN NOTIFIED AHEAD OF TIME..however, you were so busy to COMMUNICATE IN ADVANCE YOUR NEEDS while infact I am always ONLINE to answer all concerns as NONE OF US MENTIONED ABOUT THIS NEED nor YOU ASKED ME ABOUT THAT . Let me remind you that this LISTING YOU HAVE CHOOSEN are 3 units in ONE LISTING. And I let you choose since the first one you have inquired three months ago isnt facing the amenities and I never lie about that nor mislead you. its never been my work attitude to make up stories just like what you did now telling me that the owner said the AIRCON ISNT WORKING PERFECTLY FINE then why would she allow a guest to check in?? I still have her pm to me so you may know. IN OTHER WORDS, it is listed here that all those amenities are available but I MENTIONED IF THERE IS ANY OTHER THINGS YOU NEED PLS LET ME KNOW but NONE I RECEIVE FROM YOU. Considering that my listing is GENERALLY FOR THREE UNITS, you should have ASKED THIS FIRST HAND if indeed this is your PRIORITY. 3) Bowls etc MISSING and that I NEVER SHOWED UP = I do not know WHAT IS THIS LIE ALL ABOUT but you are a consistent LIAR. Please show to me your text or MESSAGE IN THE AIRBNB PM if I have PROMISED TO SHOW UP as I am not living in the said condo premises. I am surprised actually how you made up this story. I am glad that I HAVE SUGGESTED THAT I WILL NOT RECOMMEND YOU TO BE GUESTS TO OTHER HOSTS because YOU ARE A NOT A GOOD GUESTS TO HOST. You are not ONLY DEMANDING BUT A GOOD STORY TELLER OF LIES. This is my first time to know this that you were requiring those soup bowls, salad plates, water dispenser etc. OF COURSE THOSE STUFF ARE ALL AVAILABLE IN THE OTHER TWO UNITS which we can always PULL OUT AND TRANSFER WHERE IT IS NEEDED AS I AM THE PROPERTY MANAGER of this 3 units. You only asked me about the flat iron and hangers and I said to you if you need them I can send it to you asap as it is just in the other unit. Last guest we have for 30days asked for a basin for the baby to shower and we immediately provided it since the owner just live in BGC. 4) THAT YOUR FRUSTRATED AND DID NOT ENJOY YOUR STAY - I cannot imagine HOW UNHAPPY YOU WERE WHILE IN FACT YOU HAVE EVEN INVITED GUESTS TO SWIM WITHOUT EVEN TELLING OUR POOL ATTENDANTS THEY ARE NOT THE TENANTS?? Because in our conversation, I told you to list down the names of your family who will be occupying the unit. I NEVER MENTIONED TO YOU THAT YOU CAN WRITE DOWN THE NAMES OF THE GUESTS =- I only asked you to write YOUR NAMES WHO WILL STAY IN THE CONDO and the owner even asked me why you were NINE IN ALL while I advised we are only HOSTING SEVEN PAID GUESTS VIA AIRBNB. Again you were telling stories because the Owner was even surprised. You write down the names of your GUESTS SO THEY CAN SWIM IN THE POOL. That was your intention. And to swim for free! BECAUSE OUR CONDO RULES DURING WEEKENDS were explained to you in our chat that ONLY TENANTS CAN SWIM hence, I ASKED YOU TO WRITE THE NAMES OF YOUR FAMILY MEMBERS WHO WILL SWIM...NOT THE NAMES OF YOUR GUESTS. Because they are NOT PAID GUESTS OR TENANTS. I hope this CLARIFIED ALL THIS MISUNDERSTANDING or you simply dont try to comprehend the tenor I am pointing at = that the condo and the amenities are WHAT YOU HAVE PAID FOR. AND SINCE YOU PAID for 7 people, only THOSE 7 PEOPLE can AVAIL OF THOSE AMENITIES and WHAT YOU HAVE PAID FOR WILL NOT EXTEND TO YOUR GUESTS/VISITORS since I TOLD YOU THAT THOSE RIS is for those who will swim doesnt MEAN THAT YOUR GUESTS CAN SWIM because I reiterated even in my feedback to you and review that YOU HAVE TO UNDERSTAND THAT IN AIRBNB you are paying for the space you are using as well as the amenities then why would your guests be allowed to made use of it?? OTHERWISE, others will follow through if this will be allowed. And they will book for two heads only and pay for such number of person and invite all their relatives to swim and enjoy our amenities etc without additional costs. I THINK THAT IS TOTALLY UNFAIR for us because the condo dues were for the amenities. It is not EITHER FREE TO US so how come it will be free to you? Our hospitality doesnt extend to UNPAID GUESTS which includes the visitors of the TENANT OR AIRBNB GUESTS/ Nor they can take your place if you will not swim because there is no SUBSTITUTION. 5) NO PROVISION OF LOCATION, UNIT NUMBER AND BUILDING - I am expecting that you are an AIRBNB employee, you will know THIS TOO WELL ARE SO CONFIDENTIAL??? OTHERWISE, if we post our unit number, building as well then people who visit this site will just go directly to us,right??? I guess its logical not to post EXACTLY THE UNIT AND BUILDING but our location is very clear in the goggle map as part of the listing. As a matter of fact, the first thing you even mentioned to me in your PMs is that you are very familiar with the place SO HOW COME YOU SAID I AM MISLEADING. I guess you need to properly rehearse authenticity of your review so it can be viable and the content is FAIR AND JUST. As it seems you were trying to post a lot of things to complain so as to make it appear that you are not satisfied but the truth of the matter the pool attendant have told me that you have been swimming almost the whole time you were in the condo so dont tell me THAT IS A SIGN OF FRUSTRATION?? SOrry but next time try to make a very CONCRETE REVIEW AND CREDIBLE AS WELL so as to make your story believable. I am glad I have been honest in my assessment of you as I want all other HOSTS to avoid you as well as to know that you dont deserve the hospitality and trust that is the essence of this site of airbnb. I am so saddened because you are suppose to emulate the kindness and satisfied airbnb employee but it seems you have no satisfaction in your life - that is the reason I suggested next time dont stay in a listing in airbnb since you have many demands that you poorly communicated and you have many expectations that ONLY A FIVE STAR HOTEL CAN DELIVER - like immediately replace an aircon that bogged down , because five star hotel has many rooms to transfer you or replace their aircon. KINDLY READ THE HOUSE RULES AND YOUR ITINERARY RECEIPT because the location and address were fairly communicated to you and DONT MAKE A COMMENT TO SAY WE MISLEAD YOU BECAUSE ITS NOT ALLOWED BY THIS SITE to post EXACT UNIT NUMBER AND BUILDING and LOCATION IS CLEARLY shown in the site itself when you open my listing. Hope this clarifies my response to you and for future guests. I have tried to answer all your concerns but however, all your demands and what happens are BEYOND OUR CONTROL. Still I thank you and we made some revisions to EXACTLY INDICATE WHAT IS MISSING IN MY LISTING while in fact as MENTIONED TO YOU ZOILA, you were given SPECIAL OFFER mainly because NOT ALL THE AMENITIES as listed are available and that you didnt inquired from me why it is lower than in your first inquiry. NOW IT IS CLEAR TO YOU, I hope. If you still want to dispute and ask for money back, we can easily return to you the rebates were (Website hidden by Airbnb) !! And about our LOCATION - OMG??? ITS EVEN in the gooogle map of the posting that it is in Rosewood Pointe, Acacia Estate, I guess you dont read my description on the very first paragraph also it is discussed there all about the place and area.
I am a mother of four (4) beautiful kids including our five (5) year old rottie. I am an open-minded person and easy to dealt with according to what is in writing and for the good of everybody. I love decorated and nice interior of houses, apartments ! I love to keep the OLD…
Languages:
English, Español, Nederlands, Tagalog
Always communicate through Airbnb
To protect your payment, never transfer money or communicate outside of the Airbnb website or app.
Explore other options in and around Taguig
More places to stay in Taguig: