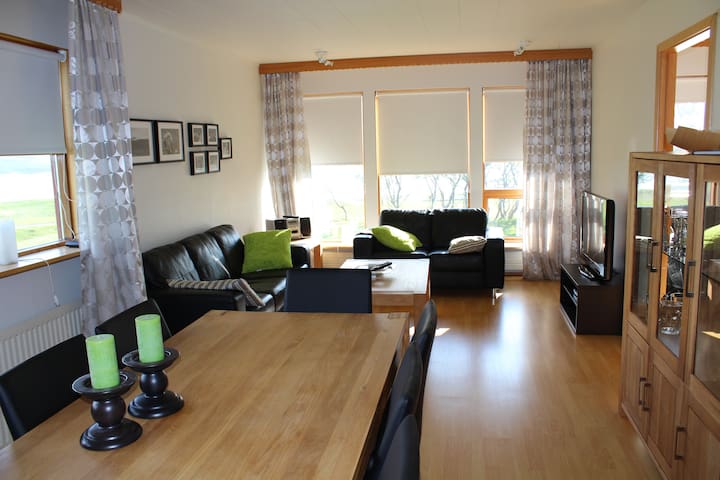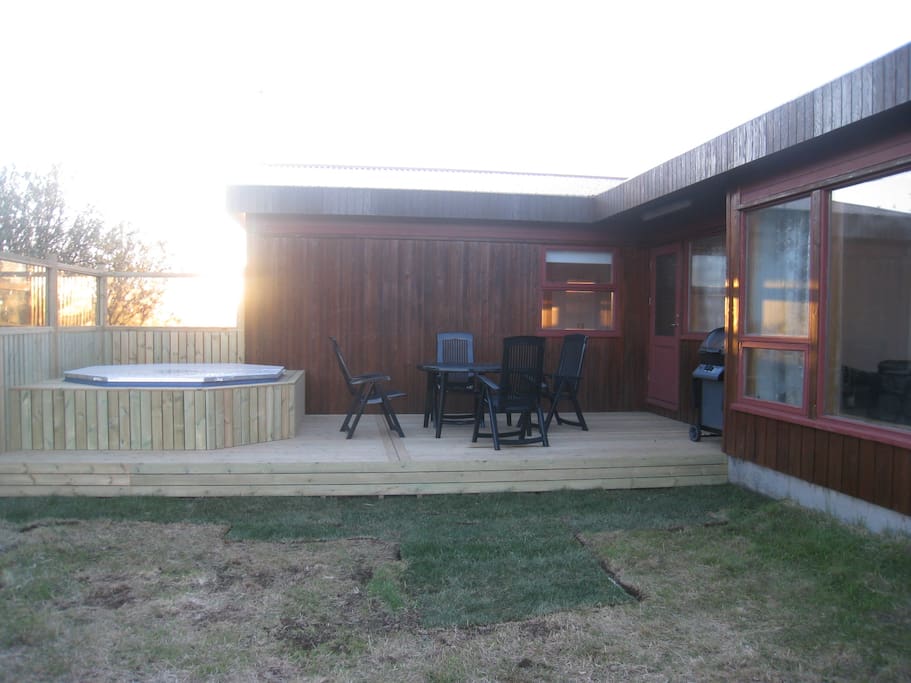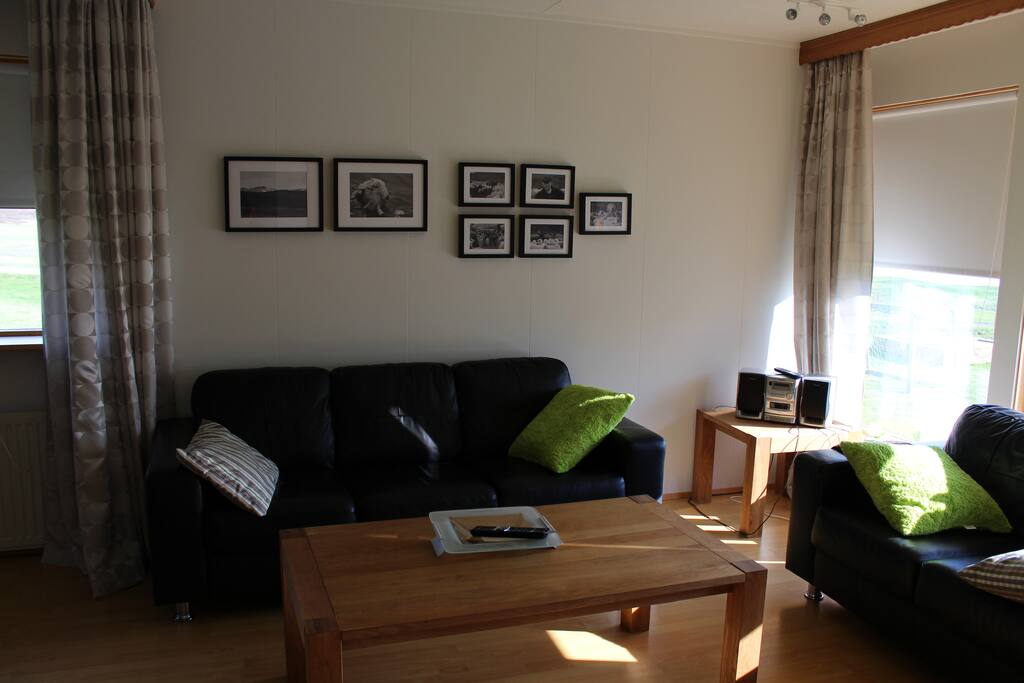 Lambanes - Reykir
The house is 155 sqm on one floor overlooking Miklavatn. All facilities are good and the house has been newly renovated for the most part. Accommodation is for 10 people in beds, but a sofa bed and extra mattresses are in the house,
---
Our group of 10 stayed at the Big Summerhouse for 1 night in September and were very pleased with the house, its surrounding and the farm eggs which Stefania has kindly provided. The house has 10 single beds and a full kitchen. We were welcomed by the horses on the nearby farm and saw the Northern light from the driveway. We had no problems with hot water or showers. Thank you Stefanie for making our trip to Iceland so remarkable and enjoyable.
---
The location is wonderfully secluded and scenic. My friends hiked right outside the house and the view of the fjord was captivating. We did have to drive to do any sightseeing, but it was worth it to be so far from people. We recommend going to the Myvatn nature baths. The baths in the country are less touristy and just as wonderful. We also loved that there's a warm swimming pool just a short drive away! We should've stayed a few more days. Despite the isolation, there is plenty to do and see. The house is amazing and the hosts were accommodating and responsive.
---
This house is quite secluded. And it is fabulous. It was one of our favorites during our trip. Big and comfortable. Beautiful view. Was fun to walk down to the lake and through the fields. I'd just say to make dinner here. Driving to the town is only 25 min but it's around the top of the peninsula and not a drive you'd want to do after a few drinks.
---
As a group of 8 interested in exploring the north of Iceland for a couple days, this home was terrific. A couple people were able to use the kayaks Stefania made available to us. She was incredibly accommodating, even bringing us delicious, fresh quail eggs from her farm. We truly enjoyed our stay!
---
We are a family of six here at Brúnastaðir farm: Stefanía Hjördís Leifdóttir and Jóhannes Helgi Ríkharðsson and our four children - Ríkey Þöll, Kristinn Knörr, Ólafur Ísar and Leifur Hlér. Additionally the family includes on average three foster children at any time as well as h…
Response rate:
100%
Response time:
within an hour
Explore other options in and around Skagafjörður
More places to stay in Skagafjörður: