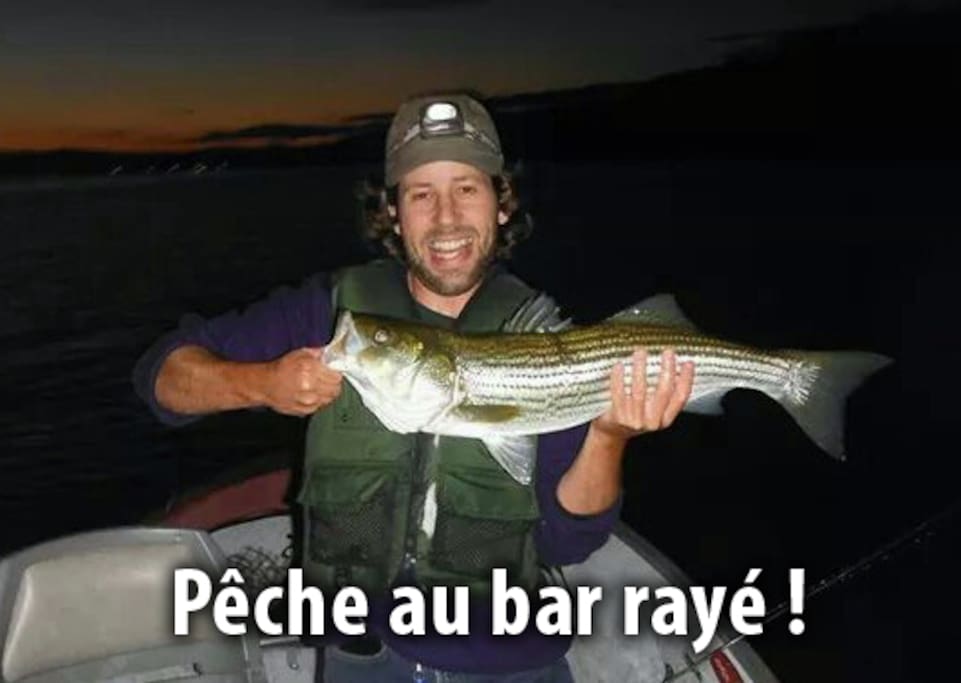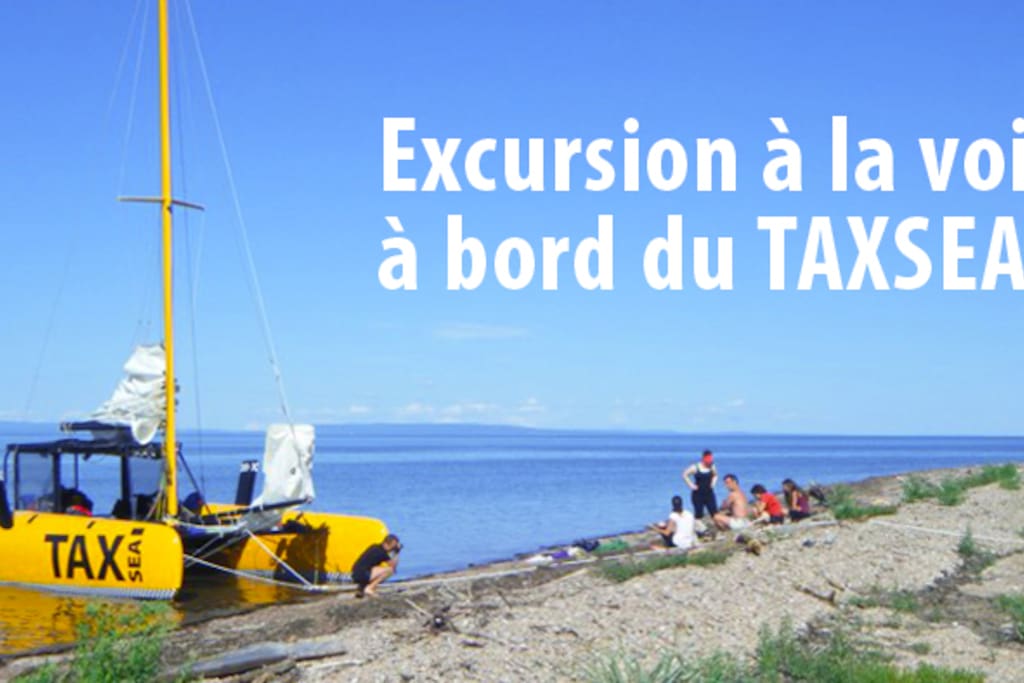 The Yellow House is a warm and welcoming place for the lone traveler, couples, families or groups of all sizes. It is a house where Jean-René, his son Jérôme and their 4 gentle sausage dogs live. Jean-René's excellent home made meals are not included. Ask for availability and prices. Welcome home !
The space
Because we could not have described it better (with the permission of Justine, Airbnb guest, August 2016):
"The yellow house is more than just a place to sleep, it's a real experience for those who take the time to live it. The charming 140 years old house alone is worth a visit. Plus, with Jean-René, his son and the pack, four valiant canine acolytes, it becomes the perfect place to stay in this region whose beauty can not be described by simple words. A den of artists where the hosts, brave Epicureans, share their lifestyle, their knowledge, their stories and their time with great generosity. Having the chance to fish your meal (...) accompanied by vegetables from the Jean-René's garden or mushrooms you can go pick with him, is frankly delicious in every way! And if, like my friend and I, you like to meet new people, the home being big and warm, there will probably be other travelers with whom to discuss around this feast. In short, The Yellow House in all its simplicity and refinement, is a place where it is good to live in good company! "
And I tell you, and anyone who did not do it last season could confirm it, BOOK MORE THAN ONE NIGHT, right away. Because otherwise, when you get to Baie-des-Chaleurs, you're going to bite your fingers for not doing so. And inquire about our sea fishing possibilities with me or other guides and sailing excursions with our partners. Come and see what the tour guides do not show you.
Note: All rooms are on the second floor and the only bathroom / toilet is on the first floor. The installation of a compost toilet on the second floor is in progress.
Guest access
Welcome to The Yellow House! Here you make yourself at home. You have access to the whole house. I have a large kitchen very well equipped where you can prepare your meals. A large bathroom with shower, bath, toilet and washer-dryer. A large double lounge with relax corner and music corner. And, supreme pleasure in winter, the rustic and very original fireplace in the basement! Also note that you will park in our private entrance.
Other things to note
I'm used to having lots of people at home, it's in the genes of the family I think. I love exchanging with my visitors, spoiling them, making them discover my beautiful corner of the country. And, with my son who also live here, we have set ourselves the goal of making you live the experience of Baie-Des-Chaleurs and its hidden treasures. The best ones are not in the guides and are free !!!
---
---
Extra people $20 CAD / night after 2 guests
Always communicate through Airbnb
To protect your payment, never transfer money or communicate outside of the Airbnb website or app.
Learn more
---
Check in time is 5PM - 9PM
You must also acknowledge
Dog(s) live in the house
---
---
---
I think an accurate review of Jean-René's place is needed. The Yellow House can be the perfect place for your tour of the Gaspesie if what you are looking for is human exchanges and a really cheap place to stay. Jerome and Jean-René are both beautiful people and very generous, but their place isn't for anyone seeking a surrounding with any kind of comfort. Jean-René has 2 helpers living in the house in addition to his son, so there are 4 of them full time in the house. At booking, I was told there would be a maximum of 8 people in the house (having just one bathroom I was concerned), but at arrival, there was 16 of us (12 adults and 4 kids) in the house. It is needless to say that one bathroom for 16 people is not something you need to put yourself into in 2017 when vacationning in Canada. The description itself is quite confusing when you find out the house is at the end of a street with no view, no outdoor space to enjoy and a very full backyard. There is no easy access to the river either. Anyone with a need of comfort, privacy or who does not like barking dogs should book elsewhere.
J'ai attendu un peu et laissé retombé la colère avant de répondre à ce ramassis de conneries. D'abord, merci d'avoir reconnu notre générosité. Maintenant : - Aucune sorte de confort ? Vraiment ? Ce n'est pourtant pas l'avis de 99% de nos clients qui en parlent souvent dans leurs commentaires. J'invite ici les gens à lire les commentaires. Ce que vous auriez dû faire vous même avant de réserver ici. - Oui, je vous ai dit que je prenais un max de 8 personnes. Je parlais évidemment de 8 clients. Mon staff j'en ai besoin pour maintenir justement cette grande maison propre et s'occuper des 500 mètres carrés de jardin autour de la maison. Et, règle de la maison, nous n'utilisons jamais les toilettes et salles de bain avant l'après-midi. Le groupe de 4 adultes (donc huit avec vous) venait effectivement avec 2 bébés et deux jeunes enfants. Booking de dernière minute pour dépanner des gens qui ne trouvaient pas de place. Et, à ce que je sache, il n'y a eu aucun embouteillage à la salle de bain le matin. Votre groupe avait d'ailleurs une salle de toilette écologique à votre seule disposition. En passant, la prochaine fois que vous verrez une toilette à compost, comprenez que le sac de sciure à côté, ce n'est pas pour la déco. Recouvrez votre besogne. Ça évitera les mauvaises odeurs aux autres. - La description de la maison est très claire : " La Maison Jaune, c'est la maison de Jean-René, son fils Jérôme et leurs 4 gentils chiens saucisse. C'est un lieu de rencontre, de belles discussions et de partage (...) " et aussi " La maison est située sur une petite rue tranquille du village de Nouvelle, dans la vallée de la rivière du même nom et à 5 minutes de la Baie-des-Chaleurs. " Donc : Ça dit, petite rue tranquille - qui vous a parlé d'une vue ? Privacy ? Les chambres sont privées. Le reste est partagé, tel que décrit. No outdoor space ? Il y a 150 mètres carrés gazonné et bordé de fleurs devant la maison. La cour arrière c'est MON espace ! Le terrain de jeu par ici il est partout autour. Et oui, il y a un accès super facile à la rivière. 4 minutes à pied, chronomètre en main. D'ailleurs, un des couples de l'autre chambre (parce que pour le reste de votre séjour il n'y a jamais eu plus de 2 personnes dans la grande chambre) nous a demandé comment s'y rendre pour aller courir. Ils ont adoré. Mais fallait demander. Vous à part monologuer sur vos exploits de la journée, je ne crois pas que vous ayez appris quoi que ce soit sur nous ou notre réel mode de vie. Barking dogs ? Nos 4 gentilles saucisses jappent pour saluer l'arrivée de nos invités. Ensuite, on ne les entend plus ou rarement. Un chien ça jappe, un cheval ça hennis, une corneille ça croasse et un Bobo Québécois ça ... chiale! LES REMARQUES PRIVÉES : Je ne serais évidemment pas obligé, mais juste pour le plaisir et parce que c'est la partie que je trouve la plus insultante : - La Maison Jaune serait un "pit stop where to go sleep" mais pas un endroit pour séjourner plus longtemps. Encore là, je réfère le lecteur aux autres commentaires. Et je le répète souvent ici : Si je n'avais que des clients qui veulent s'arrêter dormir, ça n'aurait aucun intéret pour moi. Je ferais autre chose. Ce que je recherche c'est l'échange et le partage. Mais pour savoir ça, faut me parler ou lire la description. Et oui, la maison est un petit trésor situé dans une rue tranquille d'un beau petit village. Pour ce qui est du "nothing of beauty around it", la beauté est dans l'oeil de celui qui regarde. - La propreté : Alors, on mentionne la cuisine, le sol et les moquettes. Oui, comme on soupe (le diner, pour les européens) tard, autour de 21h, et qu'on aime prendre le temps avec nos invités (ceux qui ne nous fuient pas évidemment) on laisse la vaisselle du soir sur le comptoir. On ne la fait pas une fois les discussions passées et les clients couchés pour ne pas faire de bruit. Par contre on nettoie tout le reste. La vaisselle c'est la corvée de mon fils en matinée parce que c'est une des seules tâches que sont état de handicapé lui permet de faire. Le sol est balayé et l'aspirateur passé à tous les jours par mon staff. Et on lave aux trois jours. Mais mes planchers ont cent ans. Ils sont donc patinés et portent leur âge. Mais je mangerais dessus sans hésiter. Et on a pas de moquette en passant. Pour ce qui est de dire que la maison à besoin de réparation, sachez que ce que vous avez considéré comme une "junk yard" derrière la maison (dans MON espace), et bien ce sont justement des matériaux de travaux effectués quelques jours avant votre arrivé à la cave. Matériaux que j'ai finalement pu aller porter au dépotoir municipal le jour de votre départ, parce que ça n'ouvre que le samedi. Il y a aussi ma vieille voiture qui va partir au recyclage dès que le recycleur que j'ai appelé avant votre arrivée va bien daigner passer. - Oui, il faut une voiture pour se promener autour et voir notre belle région. Mais vous me faites rire avec cette remarque. Vous qui vous vantez d'avoir fait 80 kilomètre de vélo en une journée. hahahahaha ! - La rivière n'est pas sur la propriété. Hé non. "dans une rue" "dans la vallée de la rivière Nouvelle" qu'il est décrit. Tout le village est dans la vallée. Vous venez de la région, vous devriez le savoir. - "I dont feel it was too expensive, but for sure it could be cheaper then 65$/room". En fait, je vous ai chargé 115$ la nuit pour deux belles grandes chambres privées. En haute saison comme ça, je suis le moins cher en Gaspésie. Merci pour les 2 étoiles sur 5 que vous nous avez donné ! C'est une de plus que le ministère du tourisme. Je leur avais dit que je n'en voulais pas plus que une justement. Parce que plus, ça risquerait de m'attirer des chialeux comme vous justement. Des hyppocrites qui vous sourient en face et viennent ensuite vous planter un poignard dans le dos. Sur VOTRE page vous dites de vous : " As far as I remember, the most important things in my life are my family and food. This is why when I travel, I travel for food and its people's heritage." Quelle bullshit ! Et pour le fun, voici le commentaire de cette belle famille qui est arrivé le même soir que vous : "Chez Jean-René et son fils vous vous sentirez comme chez vous! Nous y sommes allés avec un couple d'amis et nos 4 enfants. Les enfants ont joués dehors avec les chiens pendant que nous avions de supers belles discutions autour de la table. Leur mode de vie est passionnant. Je vous conseil fortement le petit déjeuner tout est fait maison du pain aux confitures. L'intérieur de la maison centenaire est magnifique et extrêmement propre. Laissez-vous tenter vous n'allez pas le regretter!"
---
Je suis un gars jovial qui aime le monde et la visite ! J'ai 4 petits chiens ici qui adore le monde. En hivers, je vais régulièrement marcher dans les kilomètres de sentier qui sillonnent les forêts et les montagnes juste derrière la maison. Puis on reviens se sécher et se chauffer devant le feu. Dans les plus chaudes saisons, c'est cueillette de champignons et autres plantes sauvages, voile, pêche et randonnée. Je suis aussi auteur-compositeur, alors la maison baigne souvent dans une ambiance musicale.
Languages:
English, Français
Response rate:
100%
Response time:
within an hour
Explore other options in and around Nouvelle
More places to stay in Nouvelle: