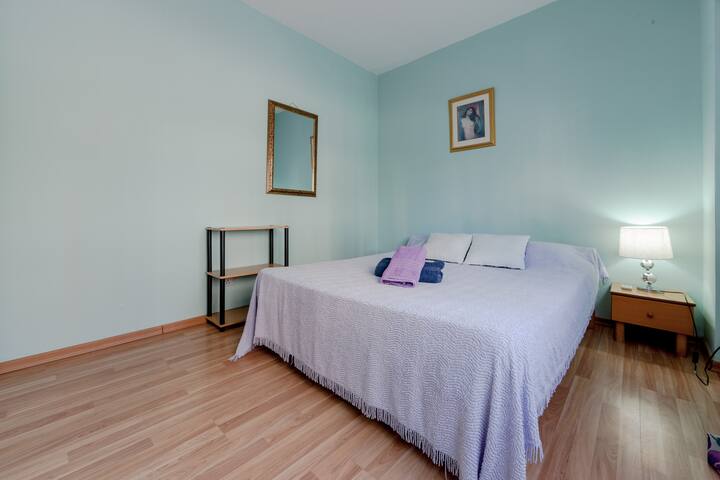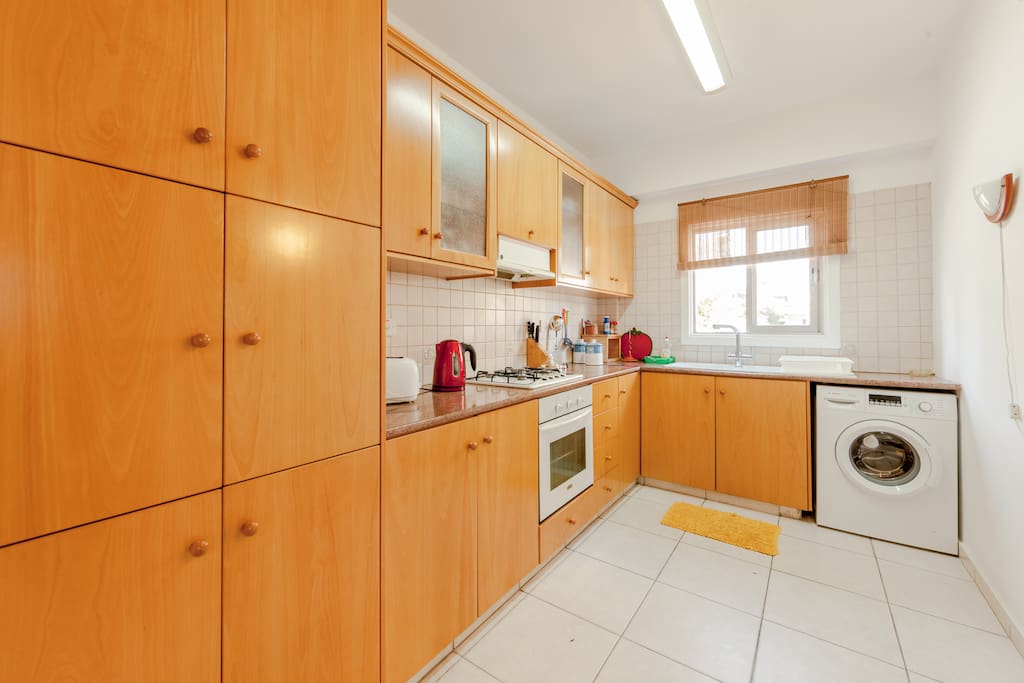 4 windows and few stairs away from sea and city
My place is close to public transport, the city center, parks, SUPERMARKET, cafes ,restaurants, banks, shops and sea.. You'll love my place because is just 50 meters from the sea and beach,public transport and 30 meters from supermarket, also because is nit, clean apartment and always has hot water... and most important has helpful and smile friendly host !
Other things to note
Please note: that in case of any stay that exceed 5 days , electricity consumption and water consumption will be charge extra in following rates.
electricity 20, cent euro per 1 kw of electricity( will be measured on electricity meter) and 1 euro per day for water .The reason we are charging extra is because in high summer season when is hot or in winter season when is cold, we can not control consumption of electr. and water and usually is depending on client's habit or weather situation . So to be fair for all, clients are paying how much they are using electricity or water and they are obliged to pay for them extra.
---
---
Check in time is flexible
Check out by 12AM (midnight)
---
Fantastic place, we had everything we needed, very clean and big flat, very well equipped, you have everything you need for a short or for a long stay, even washing machine and big kitchen. Mrs Zoritsa is so good professional and kind woman, very helpful and flexible with your needs. The place is 1 minute walk to the beach, next to shops and supermarket for anything you need, it is recommended to stay there instead of hotel apartments. Not only you save money, but you enjoy your staying much more than hotels. Thank you again.
---
Очень хорошая квартира, рядом с пляжем, нужно перейти дорогу. Очень хорошая хозяйка, квартира чистая, все соответствует фотографиям. Немного далековато находятся кафе, где можно поесть. Я была с ребенком и родителями-пенсионерами, по жаре тяжело идти. Но мы брали квартиру с учетом того, что будем готовить иногда. Так что обедали дома, а на ужин шли по набережной в кафе. Супермаркет в 10 мин ходьбы от дома. Спасибо Зорице за теплый прием.
---
Спасибо огромное Зорице за тёплый приём! Квартира уютная, расположение идеально! До моря 3 минуты, до магазинов тоже. Огромный торговый комплекс в 1 минуте ходьбы, в котором есть все необходимое. Комфортный отдых! Душевное, внимательное отношение к гостям от хозяйки. Удобно для семьи с маленьким ребёнком.
---
Идеальное размещение квартиры: 2 минуты к морю и хорошему песчаному пляжу с некрутым спуском в воду, супермаркет Debenhams в соседнем здании, рядом остановки автобуса 20 и 30 (один ходит вдоль набережной, второй – вглубь города). До центра города ехать минут 10-15. 2 остановки автобуса или 25 минут ходьбы по набьережной до зоопарка, где есть две большие бесплатные десткие площадки. Гостеприимная хозяйка, владеет греческим, английским, русским языками. Просторная светлая квартира с 2 спальнями и большой гостинной, которая примыкает к кухне. Первый этаж, что удобно с детьми (но ступеньки при входе в парадное не приспособлены для коляски, приходилось на руках сносить/подымать коляску). Горячая вода греется от солнца, что вполне устраивало в мае. Есть бойлер, которым не пользовались для экономии электричества. Кондиционеры в двух спальнях (не пользовались в мае). Плита газовая от сменного газоного балона (необходимо было менять балон, когда закончился). Новая стиральная машина. Необходимо было заплатить за воду и электричество по счетчикам, что стало неприятным сюрпризом для нас. А также пришлось самим покупать моющие средства, мыло, туалетную бумагу, мусорные пакеты, и т.д. Рекомендую квартиру из-за отличного месторасположения и просторной планировки.
SPASIBO za review, sve cto skazali tocno., Ya na vase zamecanie, postvila dodatni note cto bi srazu bilo vidno, ( esli budet? mnogi ne citayu sve do konca) cto esli gosti zivut boljse 5 dnei dolzni extra platit elektrc. i vodu. NE vozmno finansirovat goste katoriji ostayut na mesec i dva, kak obicno Rusko govorjasci klijenti delayuti platit sa niskim cenama kvartir i elektricestvo i vodu, i kupit im bumagu i milo za ves period. Kogdo vi zasli bila i bumaga po moemu 2 i milo dlja ruk, i milo dlja sudei kak i polozeno na saite AIRBNB, no kogdo zakoncitsa istestveno eta vi bili dolzni kupit. Vam sposibo dlja komentari , no prosto postavite sebe u rol vladelca, a cto bi emu ostalos od sego esli bi eta tak rabotalo. mi za vasego priyezda cistimi imeli 36 euro na denj, od cego on i mne platit komisione i deo elektricestva i vodi i uborke internet i ljubije zatrate na kvartiru ,razve eta mnogo deneg za 2 spalnu kvartiru na protiv mora v Limassole na Kipru ,,,,, ja bi skazala eta ocenj dosevo,,, ya nicego takoe ne mogu naiti u pahozem kurorte v mire ?
---
friendly, active, optimistic, love mountain and the sea, Cyprus has all,..... like to learn new skills and to meet different people to and dance...yess!
Languages:
English, Ελληνικά, Русский
Response rate:
100%
Response time:
within a few hours
Explore other options in and around Limassol
More places to stay in Limassol: