My place is in the hills of Aboboreira with beautiful scenery, near, the beaches of Ericeira. You'll love my space to be isolated in the center of 15,000 m2 of land, very quiet and peaceful, surrounded by nature. My place is good for couples, families ( with children), large groups, and furry friends ( pets). With a pool, barbecue and a playground for tennis, paddle, volleyball, footbal and archery, great for hiking in the mountains, a place where you can see eagles flying and rabbits playing.
The house is very cozy and comfortable , and fully isolated , allowing a relaxing vacation and out of sight of civilization.
Although isolated, the house is very central, is near the Ericeira and Santa Cruz beaches, near the town of Torres Vedras, Mafra and Malveira, only 40 minutes from Lisbon.
The host canceled this reservation 167 days before arrival. This is an automated posting.
Jeanpierre
2017-01-22T00:00:00Z
Foram uns dias incríveis, tudo mas tudo perfeito. O Alexandre é um excelente anfitrião, muito simpático e sempre disponível, quando chegamos tínhamos uns miminhos a nossa espera
Ana
2016-08-28T00:00:00Z
Casa e sítio muito acolhedora e agradável! Recomendo!
Margarida
2017-01-02T00:00:00Z
Room Type
Entire home/flat
---
Property Type
Villa
---
Accommodates
8
---
Bedrooms
Lisboa, Lisboa, Portugal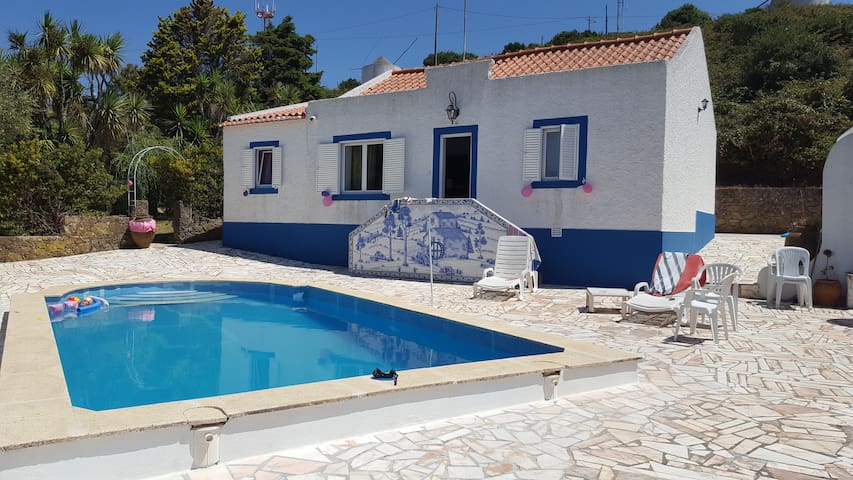 Property with 20,000 sqm2 plot, the house have 1560 sqm2. The entire surrounding area and the views are of countryside, for those who enjoy outdoors and nature. It is an area of farms and farmland. You'll have lots of privacy, it's a quiet place, but only 20 mins away from Lisbon, and the beaches Ericeira and Santa Cruz. 15 mins to Torres Vedras: golf, riding schools and tennis. Saltwater pool and BBQ. 5 bedrooms (18 people) + 2 sofa beds (+4 people) Cribs available
Stunning 2 floors contemporary villa. On the ground floor is the living area with a spacious room, divided into three distinct areas: the tv/living room, with a window of 6x6 meters, with a perfect view, a fire place room, and a dining room, with 2 large windows: on one side, the perfect sunset and access to the pool on the other. The kitchen, with an imposing black marble island, fully equipped and a pantry. This area has toilet. Also 2 bedrooms (2 double beds) and a bathroom. The service area (laundry, drying, garage) (and kids area) is also on the ground floor. As well as an equipped kitchen and barbecue, and poolside bathroom. This room / kitchen has a large window that collects inside the wall and becomes part of the pool leisure area. The pool is 5x14m, perfect for relaxing, providing a great comfort, since it is salt water. Upstairs there is a mezzanine over the living room, and 2 bedrooms, one with double bed, one with 2 bunk beds (4 beds) and bathroom. And the master bedroom, which is a dormitory with 4 bunk beds and bathroom with bath and shower. This room have a winter garden. All the rooms have balconies. We have cribs available.
Property with 20,000 sqm2 plot, the house have 1560 sqm2. The entire surrounding area and the views are of countryside, for those who enjoy outdoors and nature. It is an area of farms and farmland. You'll have lots of privacy, it's a quiet place, but you are close to the city, to the ocean and a lot of thing to do! Discover the surroundings: -Lisbon (30km to the cente) and all its charms: Fado-Heritage, gastronomy, typical neighborhoods: Alfama, Bairro Alto, Belém, Chiado ..., monuments, castle, museums, casino, bars and clubs, Oceanarium, zoo, animation and all the attractions of a European capital. - ESTORIL / CASCAIS (50km): Elegant beaches, with great animation (casino, golf, clubs, etc.). Surf. Visit the Guincho beach and Cabo da Roca. -SINTRA (45km) World Heritage: the beautiful and historic village, romantic palaces: the Castelo Mouro and the Palace of Pena, Monserrate, Golf, gastronomy ... -MAFRA (20km), National Palace and Convent of Mafra, present in the Nobel Prize José Saramago literary work and candidate for World Heritage. Wildlife Reserve. -ERICEIRA (30km): picturesque fishing village with stunning beaches and World Surfing Reserve. have a great gastronomic offer, where fish and shellfish are the strong point. You can buy fresh and live seafood to cook at home. - SANTA CRUZ (30km), great beaches, ideal for sports: surfing, skimming, body-board. Summer parties in July and August - Ocean Spirit. Summer Carnival. Trade shows and sales every Saturday during the summer months. -ÓBIDOS (48km) Medieval Fair, Chocolate Festival, a historic town of great beauty. -TORRES VEDRAS (15km), taste the traditional bean cakes. Shopping, castle, historic district, market, country fair on the first Saturday of each month (from May to October).
Raquel was an amazing host; extremely helpful and accommodating to our needs. The house is beautiful, with high quality materials and equipment. The pool and its barbecue area are just perfect. We spent a few great (and happy) days at Quinta da Azenha, together with friends and family. Definitely recommend it.
Daniel
2016-07-31T00:00:00Z
Don't think too much: this is THE place for you if you want to enjoy a calm & sunny vacation with your family (we were 8 adults and 8 kids - the house was big enough) in a great location. No one around, just cool landscapes. Raquel did everything from the beginning to make us feel comfortable and remained available during our stay. This house is even more impressive and beautiful than the pictures you can see. Only 30 minutes from downtown Lisboa, Ericeira or Sintra. It's easy to find a grocery store. I definately recommend Raquel's house.
Sam
2016-08-14T00:00:00Z
Adorámos a nossa estadia na Quinta da Azenha! É um local muito tranquilo, sem vizinhos ao lado, não temos que ter cuidado com o barulho à noite... O tempo estava fabuloso para um churrasco na piscina. Tem uma PS4, dardos e insuflaveis para a piscina. A casa é absolutamente fantástica, muito espaçosa, agradável e limpa. A Raquel foi super prestável. Tratou do transporte de alguns de nós que vieram do aeroporto, comprou tudo o que precisávamos para as refeições na quinta e quando chegámos estava tudo perfeitamente arrumado na cozinha! Ainda nos deixou uns pastéis típicos da região, como oferta! Tivémos uma dificuldade com o forno, e a Raquel apareceu em 30 minutos para resolver. Recomendo!!! E vamos voltar, desta vez para umas férias maiores!
Carlos
2016-07-26T00:00:00Z
Room Type
Entire home/flat
---
Property Type
Villa
---
Accommodates
16
---
Bedrooms
Enxara do Bispo, Lisboa, Portugal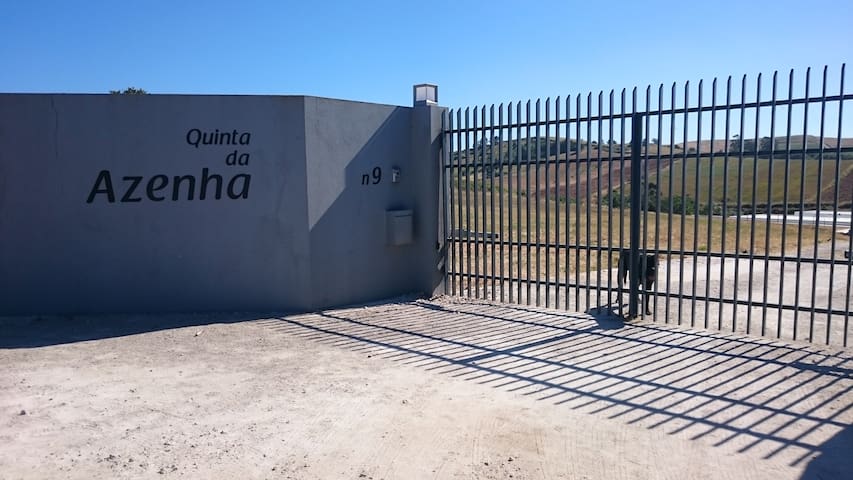 Between Mafra and the amazing beaches of Ericeira you will find this magical place. Casas da Tia Alice are located in a very peaceful place, it has an amazing view to Tapada de Mafra and offers you the opportunity to relax and enjoy the countryside.
The location of Pedro and Eunice's house is amazing; beautiful views, tranquil. The house was brand new so everything was in perfect order. We had a wonderful stay. This is a shared facilities site,; shared swimming pool and barbecue, which we did not realise when we booked.
Diane
2015-09-17T00:00:00Z
The host canceled this reservation 13 days before arrival. This is an automated posting.
Kasia
2016-08-24T00:00:00Z
We had a wonderful time at the villa. All was so nice and well organized. The pool is so clean ( cleaned every day ), there is a BBQ house with the same view as from the Pool, which is marvelous! Very clean and tidy. You share the pool area with the other house. But its all peace and tranquility. the beach is just a very short drive away. The care takers where the best!! A big recommendation!!
bob
2015-08-12T00:00:00Z
Room Type
Entire home/apt
---
Property Type
Villa
---
Accommodates
4
---
Bedrooms
Mafra, Lisboa, Portugal
outdoor hot tub, pool, trampoline, mountain biking, trails, route of wines and cuisine. New house, very comfortable with all amenities. 20 minutes from the best beaches in the West and 30 minutes from Lisbon. Fantastic views. absolute peace in full nature.
Room Type
Entire home/flat
---
Property Type
Villa
---
Accommodates
8
---
Bedrooms
Feliteira, Lisboa, Portugal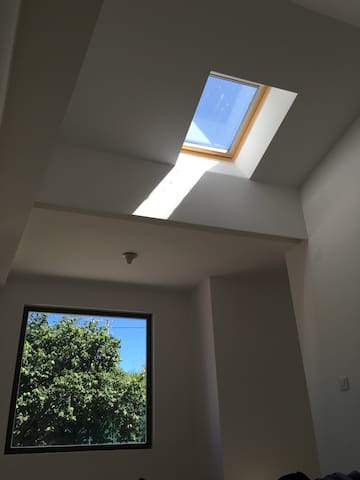 The cottage is very cosy, comfortable and adequate for week-ends, holidays or for a longer stay in Portugal (e.g., a sabbatical period). It accommodates up to 6 people in 3 independent double bedrooms suites with private wc. There is a common swimming pool surrounded by a nice garden as well as nicely equipped outdoor kitchen and eating space with barbecue. The cottage is inside a rural farm with some fruit trees.
Nice cottage, very cozy, comfortable and adequate for week-ends, holidays or for a longer stay in Portugal (for instance, a sabbatical period). The cottage is LOCATED 40 km from Lisbon, near the cities of Mafra (6km) and Torres Vedras (12km) and close to the wonderful beaches of Ericeira (12 km) and Ribeira de Ilhas (9km), a world wide special place for surf. The house is inside a small RURAL FARM with some fruit trees. It has a nice garden and a small swimming pool. It is nicely equipped and fully operational. The house has 8 different rooms: 1 sitting room, 1 room with a double sofa-bed, 1 bedroom with a double bed, 1 small suite (with 1 bedroom with double bed, 1 small room and 1 bath room), 1 bureau with a double sofa-bed, etc. In the all, the house has 3 bathrooms, 2 dining rooms (one interior and another exterior, covered with a roof but opened to the garden) and 2 kitchens (one interior with a gaz stove and a wood stove, and another exterior with electric stove and another wood stove where it is possible to make bread).There is yet an open space with barbecue. The house ACCOMODATES 6 people (two double beds and two single beds) but it may accommodate up to 12 people (three more double sofa-beds). As the house is equipped with a full warm system, it may be comfortably used in winter. A cottage is excellent for RESTING. But it is also much adequate for gardening, talking with friends, reading, studying, walking, etc. It is also available for PRIVATE EVENTS and is fully equipped for these occasions. The cottage is CLOSE TO A VILLAGE, Livramento (1.5 km), where you can find all you need: supermarkets, cafes, 3 restaurants, bank, mail post, pharmacy and several other shops. The cottage has a very NICE VIEW over a large valley and nice surroundings where it is possible to make agreeable foot or bike walks. Nearby, you have A LOT TO SEE. You may visit the imposing Mafra Convent and Palace, the lively city of Torres Vedras (famous for its Carnaval), the charming and very touristic cities of Sintra, Cascais or Obidos. And, of course, you may go to the beach of Ericeira and make surf at the beach of Ribeira de Ilhas. PORTUGAL is a warm and sunny country. In Winter, rainy days may occur but it is rarely cold. Summer months of June, July and August have a refreshing breeze from the sea. Spring and Autumn are mild, ideal for sightseeing.
The cottage is CLOSE TO A VILLAGE - Livramento (1.5 km) - where you may find all you need: small supermarket and several other shops, cafes, restaurants, bank, mail post, pharmacy, church.
Olga a été très disponible au téléphone et par mail avant notre arrivée puis elle nous attendait dans une ambiance très chaleureuse et a passé beaucoup de temps avec nous. La maison n est pas moderne mais c est son charme avec une pièce d été oú nous avons pris tous nos repas dehors Le lieu est proche d un hameau dans lequel on trouve tout Les alentours foisonnent de lieux de visite très variés avec la plage à 20 mon Le charme de ce petit cottage a bien opéré sur nous 6francais du sud est de la France région que notre hôte connaît bien
andre
2016-08-07T00:00:00Z
Room Type
Private room
---
Property Type
Villa
---
Accommodates
6
---
Bedrooms
Mafra National Palace, Lisbon, Portugal
It is a quiet and peaceful place , ideal for couples, families [with children], where they can spend a few days in quiet, forgetting a little usual stress, located near Torres Vedras [8 Km] Within an one hour distance you can visit some wonders of Portugal: a) Castle of Óbidos [38 Km] b) Convent Mafra [42 Km] c) City Of Lisbon [52 Km] d) Sintra's Villa [61 Km] e) And Beachs St Cruz [15Km], Ericeira [45 Km], Estoril [65 Km], Cascais [71 Km] and Nazare [75 Km]
Countryside, with living/dining room, 2 bedrooms, fully equipped kitchen, indoor pool, games room, small gym, lovely garden and barbecue area conveniently located close the pool, quiet and with nice views.
propriétaire très chaleureux et très accueillant . ils nous ont même convié à un repas . la piscine est superbe , minimum 28 degrés . maison parfaite pour 2 à 3 couples . grande terrasse barbecue à disposition et plus encore . merci pour cette super location
Flavie
2016-08-05T00:00:00Z
Room Type
Entire home/apt
---
Property Type
Villa
---
Accommodates
4
---
Bedrooms
Fernandinho, Lisboa, Portugal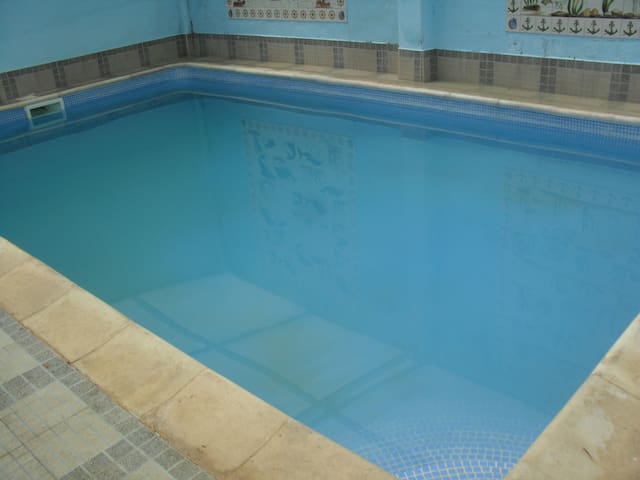 Traditional-style Portuguese villa with infinity pool in stunning countryside. Tons of space and fresh air for private relaxation. Sleek, funky interior with room for 8 or more and everything you need. Excellent location close to Lisbon and beach
A feeling of spaciousness is what most stands out at Villa Marreco. Sat on top of a valley overlooking eucalyptus forests, cork oaks and our newly-planted vineyard, the air is infused with the rich scent of wild flowers or dry grass. The lush garden is perfect for relaxing in the sun, for barbeques or cooling down in the infinity pool. Inside there are 4 large bedrooms, but the villa has space for 12 people comfortably (if using the sofa-beds and extra rooms). Upstairs, both bedrooms open up onto a veranda, while the quirky living room has a panoramic view of the valley below and a cozy fireplace for the winter months... The kitchen comes equipped with a huge oven and 5-ring hob, dishwasher, fridge-freezer, microwave, coffee-maker, kettle, toaster, and even a traditional juicer. Downstairs is the Master Bedroom, whose french windows lead out into the garden. The 4th bedroom connects to the summer kitchen, which is perfect for gourmet BBQs and serves as a spare bedroom. The villa has three bathrooms, which include two deep, old-fashioned bath-tubs for extra relaxation! We will provide you with fresh linen and towels every Saturday, and of course you are welcome to join in a complimentary wine tasting organized by James.
The village Gradil, with its picturesque white-washed houses and cobbled streets, is located in the "Saloio" region which historically supplied Lisbon with fruit and vegetables. Gradil's agricultural heritage, strong community spirit and calm pace of life make it the ideal setting for "the good life", and we feel blessed to be a part of it. Alternatively, the breathtaking Atlantic coast with its famous surfer beaches, the impressive National Palaces of Mafra and Sintra, as well as Portugal's wonderful capital Lisbon are within 30-40 minutes drive. There is so much more... so talk to us when you get here!
Room Type
Entire home/flat
---
Property Type
Villa
---
Accommodates
11
---
Bedrooms
Gradil, Lisbon, Portugal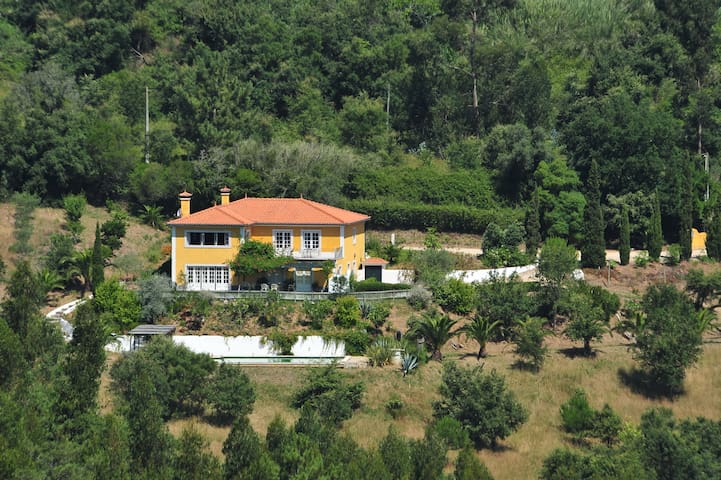 This rustic-style house is located in the village of Murgeira, in a quiet, comfortable, calm spot on the outskirts of Mafra. The view is of the Tapada de Mafra, a nature reserve which is unusually rich in its biodiversity. It can be explored on foot, by all-terrain bicycle, or by train. The location of the house "Alpendre da Tapada" (Porch of the Tapada) makes it easy to visit nearby sites such as the Palace and Convent of Mafra, immortalized in the novel "Memorial do Convento" by the Nobel author José Saramago. You can also visit places like the Linhas de Torres, fortifications built by the British to defend Lisbon from the French invasions of the Napoleonic period (as depicted in the film "Wellington´s Lines" with John Malkovitch). The fishing village of Ericeira is 8 kilometres away in the coastal area now classified as a World Surf Reserve. Nearby beaches are used for the sports of surfing, body-board, and skimming. Other points of interest are Malveira, which has a farmers´ market every Thursday, and the towns of Sintra, a UNESCO site of Cultural Landscape and Heritage, Óbidos, a picturesque village inside the walls of a castle, Caldas da Rainha where the famous pottery of Bordalo Pinheiro is made. In Bombarral is located the Buddhan Eden Garden, an oriental garden built on 35 hectares by the Comendador José Berardo. The "Alpendre da Tapada" is located only 40 km from Lisbon, the marvellous capital city of Portugal with its seven hills and wealth of monuments, culture and traditions on the banks of the Tagus river. It is, of course, the home of Fado, the unique world heritage music immortalized by Amalia Rodrigues. ----- A casa de características rústicas está situada na aldeia da Murgeira, arredores de Mafra, em local discreto, confortável e calmo, com vista privilegiada sobre a Tapada de Mafra, uma reserva da natureza particularmente pujante na sua biodiversidade que pode conhecer através de percursos pedestres, de BTT ou ainda de comboio. A localização da casa "Alpendre de Tapada" permite no seu espaço de lazer visitar locais próximos, como o Palácio e Convento de Mafra, eternizado pelo romance o "Memorial do Convento" do Nobel da Literatura, José Saramago. Nesta região pode igualmente percorrer alguns locais da Rota Histórica das Linhas de Torres (fortificações construídas para defender Lisboa das invasões francesas) que serviu de inspiradoração ao filme "As Linhas Wellington", com John Malkovitch. A 8 quilómetros está a vila piscatória da Ericeira, numa zona costeira classificada como Reserva Mundial do Surf e dotada de diversas praias para a pratica de surf, de bodyboard e de skimming. Outros dos pontos de interesse ficam situados na Malveira (mercado de produtos agrícolas todas as quintas-feiras), a Vila de Sintra, sítio de Paisagem Cultural e Património da UNESCO. Óbidos, vila típica portuguesa entre as muralhas do castelo. Caldas de Rainha e a sua loiça de Bordalo Pinheiro. Bombarral, onde fica o Buddhan Eden Garden, um jardim de características orientais num espaço de 35 hectares construído pelo Comendador José Berardo. A Casa "Alpendre da Tapada" está a cerca de 40Km de Lisboa, a deslumbrante capital portuguesa, de sete colinas, rica em monumentos, cultura e tradições, à beira do Tejo e alma do Fado, cantar típico, património mundial, imortalizado por Amália Rodrigues.
Room Type
Private room
---
Property Type
Villa
---
Accommodates
4
---
Bedrooms
Mafra National Palace, Lisbon District, Portugal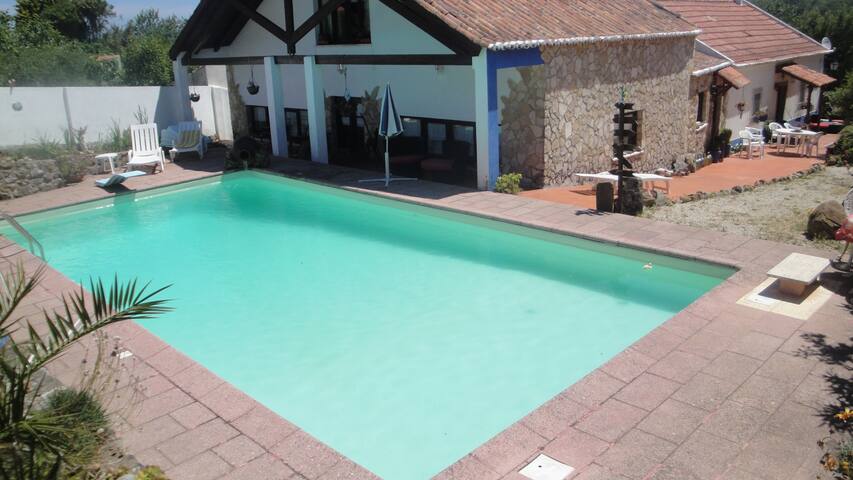 House spacious field in quiet location with panoramic and garden. Situated near the town of Torres Vedras, 20 km from the beach of Santa Cruz and the beautiful "Garden of Eden". Also near Lisbon, 50 Km. Come to stay in the field and on the beach, enjoying them quietly!
It is a quiet house, simple and light! Great space for families (children are not advised on the top floor as the staircase is open) and friends spending vacation; getaways Weekend week; parties or other specific meetings (eg, yoga groups, trekking or hiking). _________________________ It is a calm, simple and bright house! Great space for families (not the children we recommend the upstairs the staircase is open); friends to spend holidays; weekend getaways; parties or for other specific purposes (eg: small yoga retreats, trekking, hiking or ...).
Na periferia é possível: - Visitar a aldeia de Runa com cafés, restaurante, mercearia, bomba de gasolina… - Visitar a cidade de Torres Vedras com castelo, miradouro, parque, lojas, centro comercial, bares, discotecas… ((website hidden)) - Visitar as Termas dos Cucos: ((website hidden)) - Fazer-se caminhadas ((website hidden)) - E trekking ((website hidden)) A 20 minutos de carro é possível também: - Ir à praia (existem variadíssimas praias), sendo a de Santa Cruz a mais famosa na zona ((website hidden)) - Visitar o famoso 'Jardim do Éden' ((website hidden)). Faça férias no campo e na praia, desfrutando-as calmamente! __________________________ Near by you can: - Visit Runa and its cafés, restaurant, grocery, petrol station… - Visit Torres Vedras with a castle, viewpoint, park, shops, shopping centre, bars, night clubs… ((website hidden)) - Visit the Termas dos Cucos, a 19th century' Spa: ((website hidden)) - Go hiking (Portuguese website: (website hidden)) - Go trekking (Portuguese website: (website hidden)) In 30 minutes by car you can also: - Go to the beach with several beautiful beaches, being the Santa Cruz Beach the most famous in the region ((website hidden) - Visit the famous 'Éden Garden' ((website hidden)) Have holidays in the countryside and beach, enjoying them quietly!
Very good and big house and nice host.
Denis
2016-09-16T00:00:00Z
Everything was perfect. The house is on the top of the hill near the wind mills. Very spacious house, with everything you need. Three big bedrooms, nice bathrooms.
Luis
2016-09-27T00:00:00Z
I have spent the best Christmas ever with my family at the croco's house. The house is very comfortable for a family and it has a lovely view since it is located uphill. Teresa even bought us a Christmas cake and decorated the house so we really felt like home. The house has all the conveniences you need and is really what you can see in the (URL HIDDEN) is also spotless (URL HIDDEN) is located 2 mins away from a small town with all the necessities, 30 minutes away from Lisbon and 10 minutes from Torres Vedras and also very close to the beach. Ideal for summer holidays too. Teresa also left us indications of touristic places to visit in the area. I would definitely come back! Obrigada Teresa Mariana
Mariana
2015-12-26T00:00:00Z
Adoramos a experiência! A moradia corresponde às fotografias disponibilizadas e tem excelentes condições. A Teresa foi impecável connosco, procurando, desde início, assegurar que corresse tudo bem com a nossa estadia. E ainda nos deixou um mimo para quando chegássemos - doces típicos da zona! Recomendo tanto pela casa, como pela simpatia com que fomos recebidos, como ainda pela paisagem e o próprio local, excelente para uns dias de descanso longe da confusão da cidade. Fica a promessa de voltar!
Sara
2016-02-08T00:00:00Z
Teresa y su marido han sido encantadores. Nos han ofrecido su ayuda en todo momento, se han adaptado a nuestros horarios tanto de llegada como de partida. La casa es tal cual la vimos en la página. Está algo alejada del centro pero las vistas son estupendas. El vecindario muy tranquilo. Todo genial!!
alicia
2014-05-26T00:00:00Z
A casa ofereceu todas as condições para uma excelente passagem de ano com amigos. A decoração é muito bonita e vista exterior é lindíssima, e o sitio é óptimo para descansar e passar um fim de semana com privacidade. Recomendo a todos.
Olinda
2017-01-01T00:00:00Z
Para empezar tanto Teresa como Antonio, su marido, un 10. Siempre amables para ayudarnos, resolver nuestras dudas, esperarnos para llevarnos a la casa y estar disponibles al teléfono en caso de necesidad. La casa está ubicada en una zona donde se disfruta de una tranquilidad absoluta. Decorada con un gusto exquisito, sorprende por su equipamiento en el que no le falta de nada. La casa dispone de un patio donde se puede cenar disfrutando de la brisa que viene del mar. Además la temperatura dentro de la casa es muy agradable, por lo que el aire acondicionando no es necesario. A los "adictos" al wifi, decirles que hay un Centro Comercial a 5 Km con Wifi gratuito. La ubicación de la casa permite cubrir varias zonas de gran interés. Por un lado, Lisboa está a 45 min en coche por la autopista. En nuestro caso visitamos la capital durante dos días, y se agradece después de estar todo el día fuera, poder disfrutar de la tranquilidad de la casa por la noche. Las playas de Ericeira y Santa Cruz están a una distancia en coche razonable (30 min aprox). Visitas muy recomendables para pasar la mañana o la tarde. También se puede visitar Sintra (el pueblo de las cuestas donde todo se paga) y la zona de Cascais. Destacar también el pueblo de Torres Vedras, al que pertenece el municipio de Runa, con todos los equipamientos necesarios (hospital incluido), donde se pueden realizar las compras (existe un Intermarché y un Jumbo) a poca distancia, y donde se puede disfrutar del castillo. A resaltar el parque Choupal, donde pudimos ver un concierto por la noche, que también dispone de wifi, y donde se puede encontrar un bar muy recomendable, el Xeirinho, para tomar en su terraza junto al parque, un café, una cerveza o lo que apetezca. Es en resumen, un centro de operaciones para aquellos que no quieran alojarse dentro de la ciudad y que quieran cubrir la mayoría de destinos turísticos del área de Lisboa. Una casa 10 para disfrutar y cuidar como si fuera propia. Y por supuesto, "cuidado com el crocodrilo", :-) Muito obrigado!!
José Miguel
2016-08-16T00:00:00Z
Très jolie maison au calme avec une magnifique vue. Propriétaires très sympathiques, disponibles et de bon conseil !
Filipe
2015-08-08T00:00:00Z
Room Type
Entire home/apt
---
Property Type
Villa
---
Accommodates
6
---
Bedrooms
Runa, Lisboa, Portugal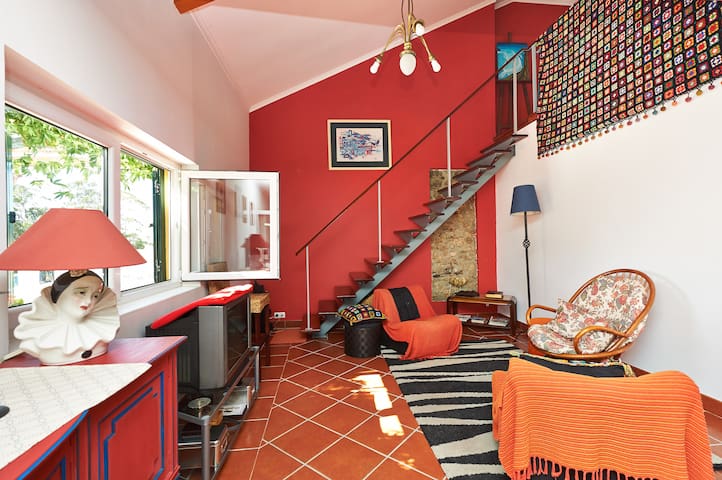 The space is located in beautiful scenery, beaches, gardens and restaurants. You'll love the room because of the quietness and the short distance between the center (Mafra and Ericeira) and the Beaches. Everything is within a 15 minute drive! This room has the capacity to host one couple or family up to 2 children (2 adults + 2 children). For 3 or more adults we do not advise, because we can not guarantee the quality of the accommodation in question.
In this area as well as enjoy a magnificent landscape, will also, if desired, make use of the possibility to have an equestrian activity and do some grilling in the barbecue that will be at your disposal. As well as use of the pool with its sun loungers. We also have chickens, ducks and fish to be able to visit inside the property.
The place where we propose that it is hosted is characterized mainly by a quiet and relaxing space with a completely clear view.
Room Type
Entire home/apt
---
Property Type
Villa
---
Accommodates
2
---
Bedrooms
Mafra, Lisboa, Portugal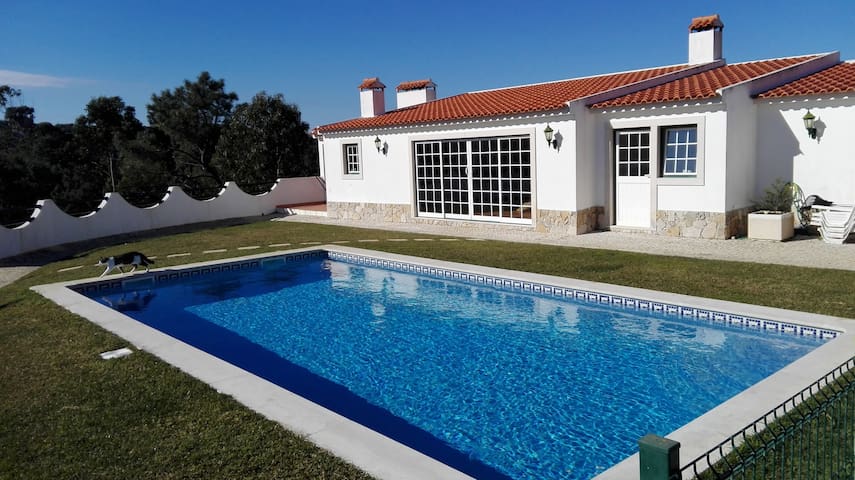 My space is located near the Tapada de Mafra Convent of Mafra, on the outskirts can practice walking through the countryside and the beaches and horseriding. They feature a pool and a tennis court with rackets at your disposal, pool table and pingpong. A 10-minute drive from one of the best beach to practice surf and where is the best seafood in the country fish restaurants. A 20 km from Lisbon and the airport ..
This is a traditional house, and very comfortable for a family or group of friends. To rest or think about walking or riding, the area is a perfect vacation solution, because the distance from Lisbon airport is about 20kms, and can make use of the field and one of the best beaches about 10minutes drive .
Room Type
Entire home/apt
---
Property Type
Villa
---
Accommodates
13
---
Bedrooms
Mafra, Lisboa, Portugal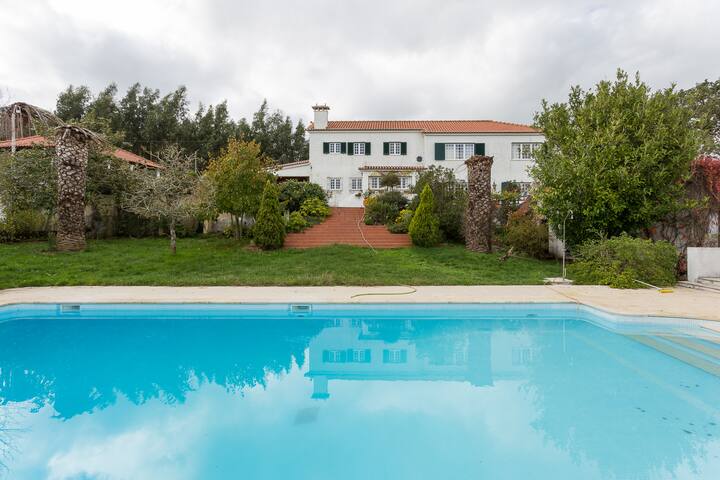 Casa espetacular para férias de verão e de inverno. A paisagem e a natureza da região permitir-lhe-ão umas férias ou mini férias descontraidas e relaxantes, onde os dias parecem não ter fim.
Poderá fazer belos passeios turísticos por Lisboa, Sintra, Cascais, Óbidos, Mafra e Vila da Ericeira.
Room Type
Entire home/apt
---
Property Type
Villa
---
Accommodates
14
---
Bedrooms
Encarnação, Lisboa, Portugal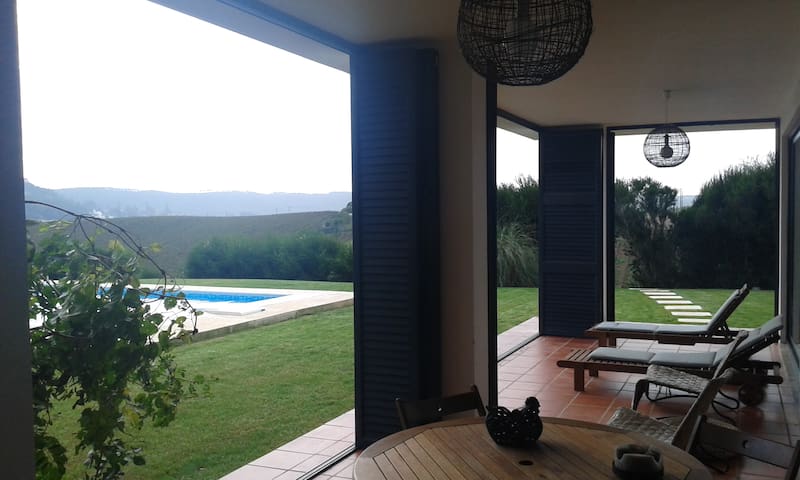 Villa Altus is a charming villa, private ans luxurious with 660mts and a big garden (1000mts) located just 5min from several of Portugal's most beautiful beaches ans 40min from Lisbon, Sintra and Cascais. In ou extensive surrounding gardens our guests can enjoy a game of badminton, football, petanque or just enjoy the swimming pool and jacuzzi. You can also find a pool table, chess, poker table, air hockey table, fossball, PS4 with playseat, pimball, arcade... Villa Altus is just amazing !
Only several minutes away are facilities for paintball, tennis, squash, football, surf, kitesurf, windsurf, paragliding and so many other sports. Near from Villa Altus you can find some of the best-rated golf courses in the world, like Penha Longa in Sintra or Campo Real in Turcifal.
The localization of Villa Altus is perfect, near restaurants, supermarkets, famous wineries, different shops and a lot of services like hairdressers, spa's, shopping centers, cinemas, ATM'S and so on… Just 10km away we can start to find some of the most beautiful Portuguese beaches like Assenta or Calada till Ericeira or Santa Cruz. Both are amazing places where people can do a lot of nautical sports like surf, jet sky or diving… Or just spend some time to enjoy nature, sun and relax near to the sea or in one of the many café's and bars.
Room Type
Entire home/apt
---
Property Type
Villa
---
Accommodates
14
---
Bedrooms
Ericeira, Lisboa, Portugal
VISIT ONE OF PORTUGAL'S MOST PLEASENT REGIONS. Quinta de Almagra is a typical countryside Portuguese villa, surrounded by a natural and rich environment, with a privilege location between Lisbon and the pleasant Portuguese seaside.
THE HOUSE Located on the top of a hill, overlooking a vast a lush valley this house has simultaneously the perfect atmosphere for a on-site relaxing vacation and perfect location to be the starting point for incredible day visits to the most extraordinary sites, all from beaches to natural parks and historical monuments. Guests have free access to all property areas, which includes a large outdoor swimming pool, tennis court, huge garden areas and car parking, all within a perfect natural environment and with an amazing view. The private rented spaces comprises: - A large living room with a mezzanine, a kitchen divided into two parts, one bathroom and four separate bedrooms: two with double beds, one with twin beds and a room with a single bed. - The living room has a dining area, a sitting area around the fireplace and extra space up on the mezzanine. It is equipped with cable television and a mini hi-fi. - The kitchen is fully equipped with a dishwasher, washing machine, stove with oven, fridge and freezer, microwave, toaster, coffee pot, iron and ironing board, ovenware, glasses, mugs, crockery and cutlery for up to 8 people, etc. THE POOL, GARDEN AND TENNIS COURT Quinta de Almagra extends 400m along a valley and a small creek. From the house, between open fields and olive groves, you can see herds of sheep grazing on the bottom of the valley. The property has a lush, rustic garden of 1 ha fully fenced and very carefully maintained. You can play tennis, walk, enjoy the happy flights of the season swallows or enjoy the stunning sunsets and taking the last swim of the day in the pool.
AMAZING LOCATION AND BEAUTIFUL SURROUNDINGS Located in the fertile region 'saloia' well known for its grain production, horticultural goods and wine delivered to the neighbouring city of Lisbon, the rugged landscape around the Quinta de Almagra is strongly marked by vineyards, crops, small villages with white churches and the typical windmills scoring the tops of each mount. Within an one hour distance from the Quinta de Almagra, visit 6 of the 7 wonders of Portugal, and 8 World Heritage Monuments by UNESCO (3 to rank): - Villa and Castle of Óbidos. - Mafra's "Tapada Real" and Convent. - Monasteries of Alcobaça and Batalha. - City of Lisbon, the Baixa Pombalina area and Belém with its Tower and Jerónimos Monastery. - Sintra's Villa Palace, Pena Palace and cultural landscape. - Sintra-Cascais and Aires-Candeeiros mountainus Natural Parks. - Highly recommended visits to the cities of Cascais, Estoril, Ericeira, Nazaré and Peniche.
this is just the most brilliant house and we love it ( and are still here). It is in a great location not far from Sintra or the beach, it has lots of outside space, a big sitting room ( we have had open fires every night) and everything you need for a fabulous stay. Pedro has been marvelous and has really cared that we were happy and enjoying ourselves. It was impeccably clean when we arrived both inside and out. You have to be a bit intrepid to tackle the pool as its a bit cold but that hasn't deterred some of us at all ( the less wimpy ones!). I cant recommend this enough
ann
2015-05-30T00:00:00Z
Room Type
Entire home/flat
---
Property Type
Villa
---
Accommodates
7
---
Bedrooms
Torres Vedras, Lisboa, Portugal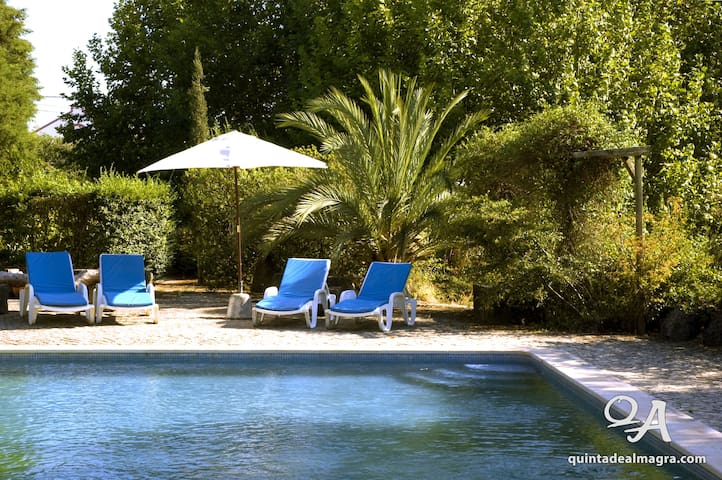 Located 3 minutes of Ericeira and 3 minutes of Mafra. Holiday T1 WI-FI free Free parking Double room (including linen, TV) Bathroom (included towels, dryers / hair) Equipped kitchen Outdoor area (pergola with two lounge chairs, table w / two chairs
quiet, quiet, (although close to major area attractions.) landscaped surroundings ...
Trade diverse place. Barbecue, take-away (homemade food, diverse).
Paula was the perfect host. When we arrived she welcomed us warmly. The room, which is actually a holiday home, was really cosy and beautiful. So when travelling by car and want a quiet place near beautiful beaches and Mafra, we totally recommend to stay there!
Ella
2016-08-16T00:00:00Z
I am very happy to have chosen Paula's home. There are many positive observations to be made but among the most important is that Paula and her family are very welcoming kind and generous. The accomodation is comfortable , clean and well located. I would highly recommend staying with Paula and her lovely family as meeting them was one of the highlights of my trip to Lisbon.
michelle
2016-01-24T00:00:00Z
La casa era muy bonita y limpia, situada en una zona muy tranquila situada a 10 minutos del mar. Paula y su família estaron a nuestra disposición en todo momento. El primer día nos encontramos una cesta de bienvenida y el último día nos preparó unos postres caseros buenísimos. Al llegar a la casa nos llevaron a Ericeira a dar una vuelta.
Ingrid&Aleix
2014-08-28T00:00:00Z
Que du bonheur l accueil de Paula ,Elisa et Luis !! Des notre arrivée Luis nous a invité à faire le tour d'Ericeira ,Paula et Elisa nous avaient préparée un panier de bienvenue (confitures,galettes,fruits,chocolat)et même une petite bouteille au frais. L appartement était calme, propre ,sans oublier le pati(URL HIDDEN)Comme je le disais plus haut que du bonheur nous sommes partis le cœur gros comme si nous quittions de la famille.Tres touché de temps de générosité .Merci Paula,Elisa et Luis nous ne vous oublions pas et si nous revenons à Ericeira c est sur que nous reviendrons chez vous.
Anne
2014-08-17T00:00:00Z
Tout était parfait chez Paula. Je recommande fortement. Si nous revenons dans le coin, à coup sur, nous reviendrons chez Paula.
Yohan
2016-08-28T00:00:00Z
Eu e o meu filho de 9 anos tivemos uma estadía maravilhosa na casa das Hortenses. Tudo corresponde ás fotos e descrição do site, a casa tem de tudo, até ao mais pequeno pormenor. Bem localizada (5 min da Ericeira e 8-10 min de Mafra), higiéne 5 estrelas, até parecia que estavamos em casa. A D. Paula e a sua mãe (muito simpática) fizeram as honras da casa e foram bastante acolhedoras. Conhecemos também o irmão da D. Paula com o qual fomos conversando sobre os mais variados temas, e até dos bons pesqueiros na Ericaira lol. Agradecemos do fundo do coração a atenção prestada da vossa parte.
Bruno
2015-07-08T00:00:00Z
Acomadação top! Exactamente como descrito! Vale bem a pena!
Nuno
2016-07-19T00:00:00Z
Room Type
Entire home/apt
---
Property Type
Villa
---
Accommodates
2
---
Bedrooms
Mafra , Lisbon, Portugal
Quinta de São José was a residential housing for monks and knights. Located among vineyards and wineries, it is only 45 km away from Lisbon (Sobral de Monte Agraço). All bedrooms have an en-suite bathroom. Minimum of 3 nights.
In this private Portuguese manor house in a vineyard region, 37 km north of Lisbon International Airport, far from large urban centers but close enough for a "getaway" you will experience and feel a unique atmosphere that heals the spirit from the stress of urban centers. If you like to feel at home, but with the attentive service and facilities that you would expect in a "boutique country house", then this is the place for you. After a day exploring the surrounding countryside, the beaches, the golf, the city of Lisbon, you're going to enjoy the calm and harmony of the place and a drink at sunset. The room's windows, open directly to the old trees in an extensive garden, where breakfast and meals can be served . Whether you want to relax or stay active on holiday or vacation, there is always plenty to do, less than 1 hour from Quinta de São José. Our staff is available to help and give support to all your needs: organize a tour, a picnic on the beach, a round of golf, tennis, a horse ride, prepare and serve a meal. Everything necessary to make your stay unforgettable. Enjoy beauty treatments, holistic therapy or a massage all available on request. Sleep in absolute silence and wake up to the sound of the birds. COME... REST, RELAX AND ENJOY. We look forward to your stay. 2 rooms with large bed, 1 room with large bed + 1, 2 with twins beds. All rooms with bathroom en-suite. House in B&B regime. Meals on request. Minimum 3 nights.
Although in the countryside, Quinta de São José is close by to a small village of 50 families. People are very friendly and courteous.
Room Type
Entire home/apt
---
Property Type
Villa
---
Accommodates
11
---
Bedrooms
Freiria, Lisboa, Portugal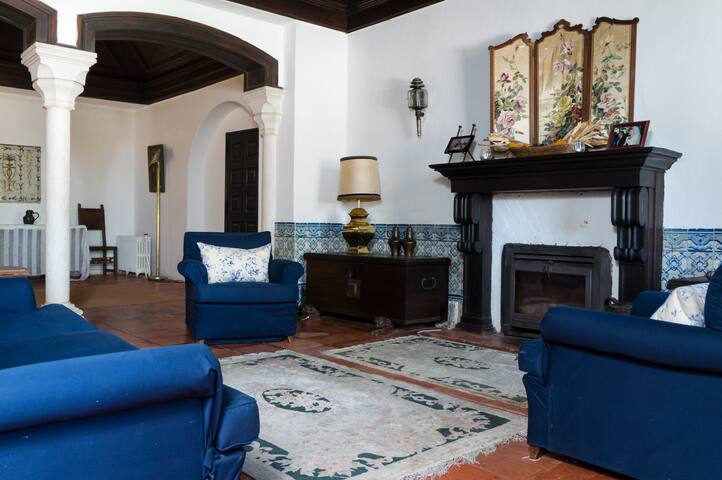 This cozy home is in a small village in a quiet place of typical's houses.Ideal to enjoy a family holiday, really relaxing and surrounded by (URL HIDDEN) has a stunning country view from the pool area, where you can freshen up.
Relva- Blue House " Sleeps 7 adults This cozy home is in a small village in a quiet place of typical's houses.Ideal to enjoy a family holiday, really relaxing and surrounded by (URL HIDDEN) has a stunning country view from the pool area, where you can freshen up.
Our beaches have surveillance all day, and are rewarded by the excellent quality of the water! This is also a very picturesque fishing village full of history where you can enjoy beautiful walks and soak up the local culture! Children are welcome, having at its disposal a number of public parks, including Parque de Santa Marta, where you can enjoy the terrace overlooking the sea with the smallest eye on!
Room Type
Entire home/apt
---
Property Type
Villa
---
Accommodates
7
---
Bedrooms
Mafra, Lisboa, Portugal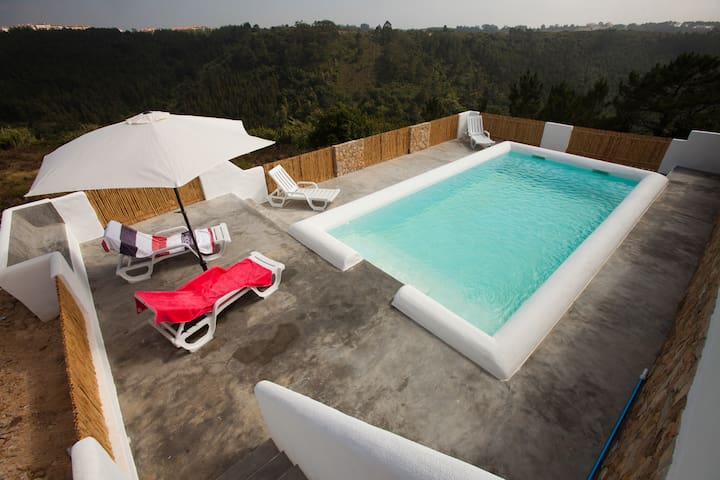 A Casa do Pinhal é o alojamento ideal para as suas férias situado entre as encantadoras vilas de Mafra e Ericeira! Este alojamento com traça tipicamente da região pode acomodar até 4 hóspedes e está inserido numa propriedade maior. Venha visitar-nos!
O alojamento é composto de um quarto com cama de casal, uma sala de estar com uma decoração tradicional, com alguns sofás onde dois hóspedes podem dormir. Tem ainda uma casa de banho e uma cozinha onde pode preparar as suas refeições e desfrutá-las no pátio, com vista para o pinhal.
Para tirar o máximo proveito da sua localização deve sair e explorar as encantadoras vilas de Mafra e Ericeira. Em Mafra, poderá visitar o magnífico Palácio Nacional de Mafra e a Tapada Nacional de Mafra, locais incríveis onde cultura e a natureza andam de mãos dadas. A Ericeira, cada vez mais procurada por surfistas por ser o primeiro destino europeu a ser nomeado Reserva Mundial de Surf, e as suas famosas praias são uma visita obrigatória. Relaxe num dos bares de praia ou, se é um amante do surf, aventure-se nas famosas ondas da Ericeira! Não deixe de experimentar a culinária local!
Excellent casa with great service.
Stefan
2015-09-04T00:00:00Z
Love, love, love Ms. Heloise. Could not have asked for a better host. The place is set up for guests to be a part of Ericeira, Mafra, and Lisboa. Heloise provided maps, guides, babysitting information, local restaurant recommendations, everything we could need. Parking is just next to the gate. Private patio, grill, outdoor table for al fresco dining. We even got to dip our toes in the pool even thought it was almost November. The only sounds you hear at night or the morning are local chickens. It is incredibly quiet, peaceful, and very beautiful. We would love to stay again.
Maren
2016-10-28T00:00:00Z
Heloise has called met to be sure that we had the right time to arrive so she could properly prepare our visit to the lovely little cottage. We were very lucky to have beautiful weather and the swimmingpool was realy deliscious. We arrived and hadn't had diner. Heloise had prepared some very nice pastries and cookies with a botle of wine. Our stay was very pleasant. The parents were very helpful too and is was nice to have contact with Heloise.
Helen
2014-10-25T00:00:00Z
Heloise's dependance is simply lovely in all its aspects. The place is perfect by itself to enjoy the rural countryside, yet only 15 min. away from the beaches in Ericeira. The apt is very comfy, luminous, well-decorated and extremely clean. Heloise was the perfect host, and you can be assured that she'll care for everything you need (the choriço bread was amazing!).
Simona
2014-08-25T00:00:00Z
We arrived at Casa do Pinhal late in the evening to find a really wonderful reception of fresh bread, cheese, wine and Portugese delicacies which were like custard tarts. The next morning Heloise greeted us and we got to see the place in the daylight. It is absolutely beautiful, really quiet but only 30 minutes from the centre of Lisbon. We spent a week mostly just relaxing and swimming in the more than ample sized swimming pool. The villa had everything we could possibly need for a holiday, towels, toiletries all cutlery and crockery needed. We dined outside every night and were joined by the hosts three lovely dogs on many occasions. Heloise and her parents are really wonderful hosts and they couldn't do enough for us but were also respectful of our privacy. Thank you for a wonderful week.. we will be back!
Melanie
2014-09-27T00:00:00Z
We really appreciated Casa do Pinhal. The house is simple but decorated with taste and love. There is a care for detail and comfort that we found extremely charming. Our children simply adored it! the hosts are totally devoted to our comfort and well being. Some home made pastries and jellies were there for our disposal at our arrival, as coffee, teas and basics in the fridge, much more than what we would expect for what we paid. The surroundings are beautiful and the silence is total. We fully recommend it. Brunner family.
carme
2014-04-14T00:00:00Z
Thank you for such a wonderful stay. I really felt at home and totally relaxed. I also enjoyed going out for dinner with Heloise and chatting to her parents too. A welcome break from the impersonal hotels I stayed in. I would definitely recommend Heloise's apartment and the whole area of Ericeira.
Edel
2016-07-02T00:00:00Z
Heloïse est vraiment une hôte exceptionnelle. toujours joignable et attentive pour répondre à tous vos besoins. L'accueil fut très sympathique et efficace. Quant à la maison, parfaitement conforme à l'annonce et remplie de gentilles attentions gustatives. Logement parfaitement propre. Excellent moment passé à Casa do Pinhal. à recommander vivement
Maxime
2014-08-31T00:00:00Z
Room Type
Entire home/flat
---
Property Type
Villa
---
Accommodates
4
---
Bedrooms
Mafra National Palace, Lisbon, Portugal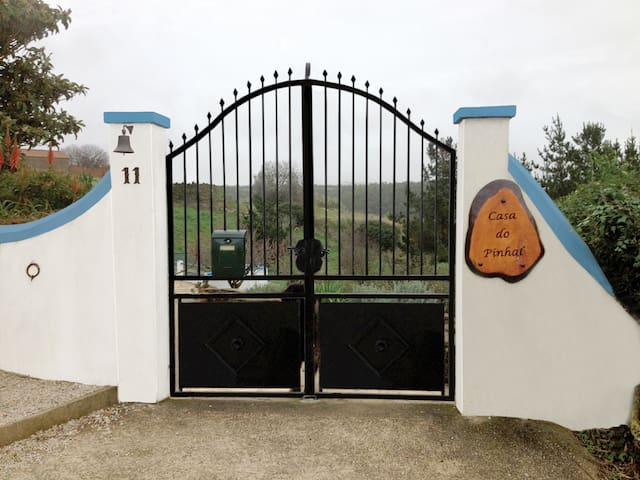 1

–

18

of

66 Villa Rentals
Enter dates to see full pricing. Additional fees apply. Taxes may be added.