Wenn du die Ruhe suchst, wandern möchtest oder einfach nur die Stille "hören" möchtest, bist du hier genau richtig.Ein Ort zum auftanken und Seele baumeln lassen. Eine Stunde von Faro und 20 Min.mit dem Auto an die Algarve machen die Lage perfekt.
Friedliche Stille für gestresste Seelen.
Room Type
Private room
---
Property Type
Apartment
---
Accommodates
2
---
Bedrooms
Odeleite, Faro, Portugal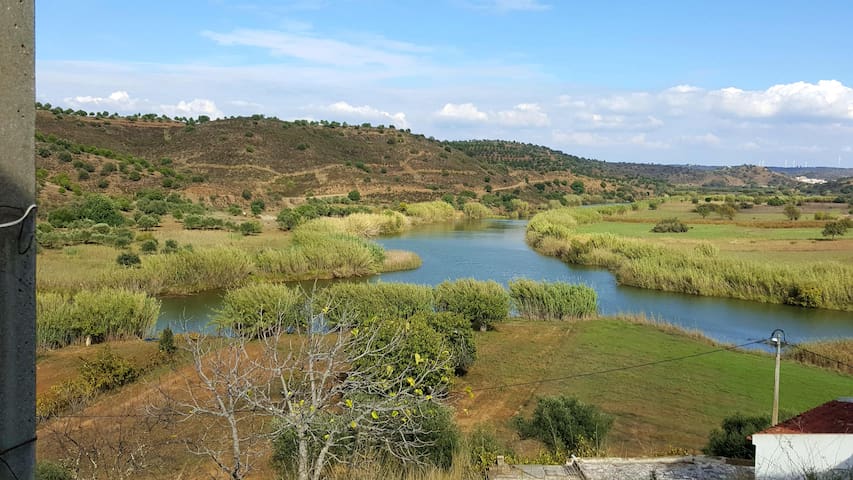 Odeleite is a beautiful and quiet village Algarve belonged to the municipality of Castro Marim, bathed in the Odeleite Dam, owner of breathtaking scenery. This is an 'other' Algarve, full of charisma and beauty.
Here you are in the country, in a old and beautiful village with local people. The tranquility to walk, ride a bycicle, sleep outside, fishing in the dam or have a nice barbecue. In the village you have a small grocery store and a Coffe Shop with a esplanade with a very pleaseant view. And then you can go to the beach, that is about 15 km, Praia Verde, and have a nice sunny day. Nearby you can visit Alcoutim, with a beatiful village and river beach. Across over the river you cand see Spain. In Foz de Odeleite we can boating in the river Guadiana where the river meets the Atlantic. Such a peaceful place with amazing sights. You can also have a safari and discover the land.
Some links to explore and have the nicest vacation in the country / beach: WALK: (URL HIDDEN) BOATING: (URL HIDDEN) RESTAURANTS: (URL HIDDEN) SAFARI: (URL HIDDEN)
The host canceled this reservation 44 days before arrival. This is an automated posting.
Beatriz
2016-06-22T00:00:00Z
A cosy and charming rural house in a small village. Suberb view to the Caldeirão Sierra. Nice and quiet, close the Algarve warm sea water. Paula was always attentious and every thing runned smoothly
Manuel
2015-08-15T00:00:00Z
Room Type
Entire home/apt
---
Property Type
House
---
Accommodates
5
---
Bedrooms
Odeleite, Faro, Portugal
A beautifully restored 3 bedroom house in centre of Alcoutim, a delightful village by a river. Ideal for a couple or large families to enjoy the countryside and a river scene but who want to experience village life. Sleeps 2-8. Faro Airport 1hr 15min
Casa Andorinha has 3 light spacious double bedrooms and two bathrooms. It comfortably sleeps 6 adults, for any extra people there is a double sofa bed, baby cot and a mattress. The large kitchen and dining area easily seats 8 people, with similar possibilities outside. The courtyard and roof terrace provide both sunshine or shade during the day with views of the village and the river.
Alcoutim is a charming village situated on the banks of the River Guadiana, the border between Spain and Portugal. It is the centre for the surrounding area has many amenities incl. cafes, bars and restaurants as well as mini-market, bank, library, chemist, Post Office and a Tourist Office. Across the river is the typical Andalusian village of Sanlucar De Guadiana where one can experience Spanish life and of course a Tapas! A regular ferry service runs during the day. The river and countryside on both sides provide a wonderful landscape for outdoor activities such as walking, mountain biking, kayaking, birdwatching and fishing. Local bike and kayak hire is available as well as boat trips up the river. for the more adventurous there is a 800m Zip Wire across the river! During the summer the River Beach in Alcoutim is a pleasant place to bathe and enjoy the sun or go to the shaded gardens for a picnic. For a day out, you can visit the lovely town of Tavira, or Ayamonte in Spain and their beaches nearby. Or head north into the Alentejo region and the stunning town of Mertola.
Polly and Christian made us very welcome including a thoughtful bottle of wine. The house has been renovated to a very high standard - superb bathroom and shower, lovely light kitchen ( I could go on and on!) - and all in a great location. Wish we could have stayed longer.
Debbie
2016-03-15T00:00:00Z
It was awesome! The house is furnished very tastefully and is very homey. The view from the terraces is wonderful and Alcoutim is a lovely calm village. Pollyana is very welcoming and gave us a lot of very useful information. We totally enjoyed our stay and would return anytime.
Christa
2015-11-12T00:00:00Z
An absolutely stunning house in a quiet village away from our busy lives was just what we needed. The village has everything you need and the house is well equipped for a self-catering stay. Check out fried chicken on Sunday. Highly recommended.
Darren and Alex
2016-12-19T00:00:00Z
The owner Pollyanna was very welcoming and was very helpful with the local area, although to be honest we didn't venture very far as were only staying for a few days. She did admit we were her first Air BnB visitors. The house is very spacious and much bigger than just the two of us needed. It would be ideal for a party of 6 as the large kitchen and 2 terraces are ideal for cooking and dining at. The morning sun coming in to the kitchen and courtyard were so beautiful but for us we found it hard to draw ourselves away from the roof terrace where we sat with our evening drinks (amazingly good value local sparkling to be recommended!) and looked across the village and down the river. A beautifully renovated house in a lovely genuine village.
rich
2015-06-05T00:00:00Z
This home was the most welcoming place we have ever stayed at. You enter the complex through a gated court yard, into an enormous country style farm kitchen, complete with a wonderful wood stove, which we kept lit because it was vey cold our first few days in Alcoutim. The beds were comfortable, the sheets were crispy white and very nice on the skin, lots of pillows and towels, both bathrooms were immaculate with huge walk in showers and the living room was cozy but we stayed by the wood burning stove at night , not only for the warmth it provided but also for the ambiance...the kitchen was such a wonderful place to spend time. During the day there was also a roof terrance to enjoy the sunshine and at night you could lay back and watch the night sky full of stars. If you want peace and quiet and a place to get away from the rat race, choose here!
Sue
2017-01-30T00:00:00Z
Polly and Christian made is feel very welcome. They really cared about our well being. Their house is fantastic, great shower, towels, utensils, just everything you need for a comfortable stay. We loved the wood stove as it was quite cold during our stay in March. There was plenty of fire wood so we had it nice and warm and felt comfortable in the evenings. The location is perfect, right in the centre of this quiet little town. The roof terrace is very special offering wonderful views. We highly recommend this home to everyone looking for a comfortable individual place to stay, close to unspoilt landscape and far from the crowds.
Heidrun
2017-03-26T00:00:00Z
We (family with 2 kids) stayed in Polly's house in Alcoutim for 4 nights. This place felt like home! The spacious country kitchen was well equipped and we enjoyed spending the foggy mornings there with the fire going in the wood stove. Easy to do several walks in nature directly from the house. Even though it was a little challenging for the gps to find the right street, the car was conveniently parked right next to the house once we found the right street. Two nice bathrooms. A third bedroom one floor up with a walkout patio. The views from the two patios are very enjoyable, overlooking the river and the village. The sound of the church bells was enjoyable in this quiet little town. Very good towels and linen! Convenient to have a large washing machine right off the kitchen, and space inside and outside to dry the clothes. The floorplan is well thought out and provides good natural light. The lamps are also very good, placed exactly where you need them. This place is bright, warm and welcoming and we would highly recommend it!
Anneli
2017-01-09T00:00:00Z
We had a very relaxing holiday at Polly and Christian's villa in Alcoutim. They are welcoming, extremely friendly and generous hosts who gave attention to small details and continuously made sure we were ok (including making a doctor's appointment for my husband when he fell ill). The villa has been beautifully restored and was a key reason for us having such a good time. Our children are still small and the river beach was perfect for our purposes - clean, close and with a restaurant on the beach! There is a small grocer in the village who has all the essentials, but you will have to travel a bit further (30 minutes) if you require something more specialized or on a Saturday afternoon and Sunday. There are a number of coffee shops, bars and restaurants within walking distance from the villa. We plan on becoming regular guests!
Christelle
2016-08-01T00:00:00Z
Room Type
Entire home/apt
---
Property Type
House
---
Accommodates
8
---
Bedrooms
Alcoutim, Faro, Portugal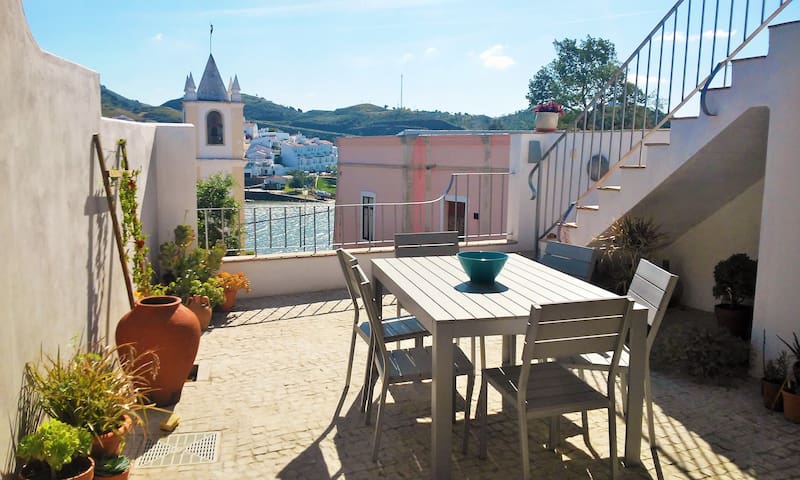 Our accomodation is a recent, cozy and clean place. "Amores perfeitos" room overlooks the castle, Guadiana river and Sanlucar del Guadiana (Spain). It has private bathroom inside the room, AC and TV. Alcoutim is located in the right margin of the Guadiana river and it is one of the most beautiful and still preserved areas of Algarve. It has a great river beach. There are also boat trips avaliable. You can also enjoy a decline in Tyrolean between Alcoutim and Sanlucar del Guadiana (Spain).
Rosaria was a very accommodating hostess and the historic house was full of charm and comfort. We were able to park our bicycles and walk around the town. Finding her place was easy. ..just look for the house covered in bright pink bougainvillea. Thanks Rosaria
Gail
2016-09-26T00:00:00Z
Incredible spot, amazing host, go there
Jezza
2016-08-11T00:00:00Z
Rosaria est sympathique, mais logement peu adapté en hiver, wifi impossible, domage quand c'est indispensable pour le travail. Beaucoup de bruits dans la maison. Sinon, la maison est bien située dans l'adorable village d'Alcoutim.
Dominique
2017-03-09T00:00:00Z
Una estancia muy agradable, la habitación muy bonita y Rosalía muy amable.
Manuel
2016-08-29T00:00:00Z
Realmente recomendable. Alojamiento limpio y muy acogedor. Rosária es ENCANTADORA, flexible y dispuestísima a ayudar en todo lo que necesites para hacer tu estancia lo más agradable posible. El pueblo es precioso y las vistas desde el alojamiento inmejorables. Volveremos seguro!
María
2016-08-10T00:00:00Z
Rosaria est une hôte très accueillante et disponible. La chambre se situe dans une maison d'hôte, diffèrente du logement de la propriétaire, au calme. Le village d'alcoutim est très reposant, petit havre de paix où tout le monde semble se connaître. Une petite plage de sable (praia fluvial) est un incontournable ! Nous recommandons !
Adeline
2016-08-27T00:00:00Z
Room Type
Private room
---
Property Type
House
---
Accommodates
2
---
Bedrooms
Alcoutim, Algarve, Portugal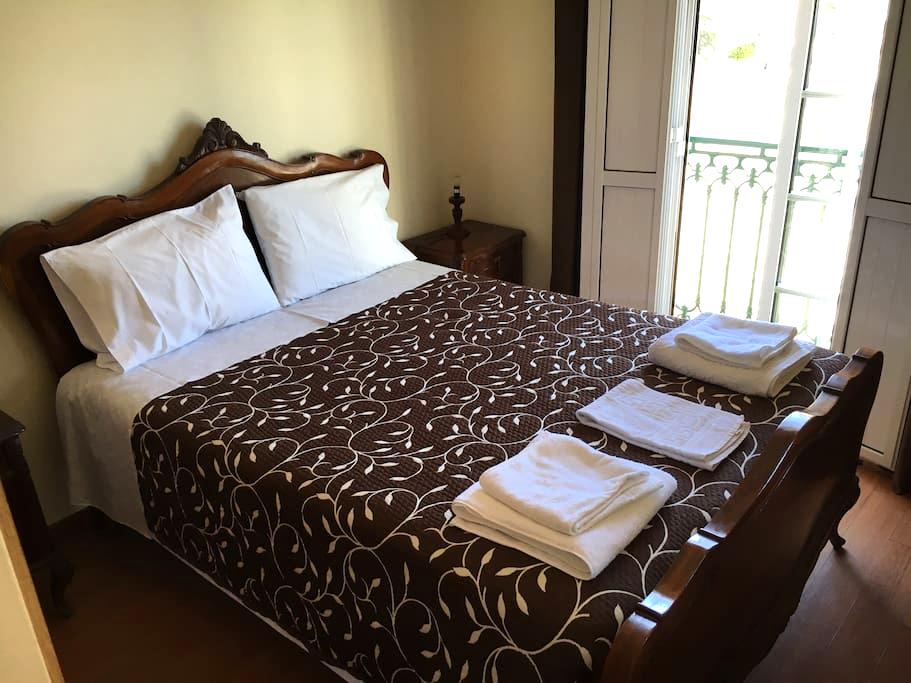 With terrace to the village and castle
Teresa communiceert goed en snel via email. Het is een smaakvol ingericht appartement . Alles is aanwezig, tot en met ehbo- doos. Elecrtrisch fornuis, afwasmachine enz. Goede bedden, mooi balkon, huis is naast het kasteel. Voor €1 zit je in Spanje . Je kan leuk zwemmen in een zijrivier. Kortom hier kwamen wij tot rust, niet zo toeristisch ( kleinschalig)
Ed
2016-08-17T00:00:00Z
Room Type
Private room
---
Property Type
House
---
Accommodates
2
---
Bedrooms
Alcoutim, Faro, Portugal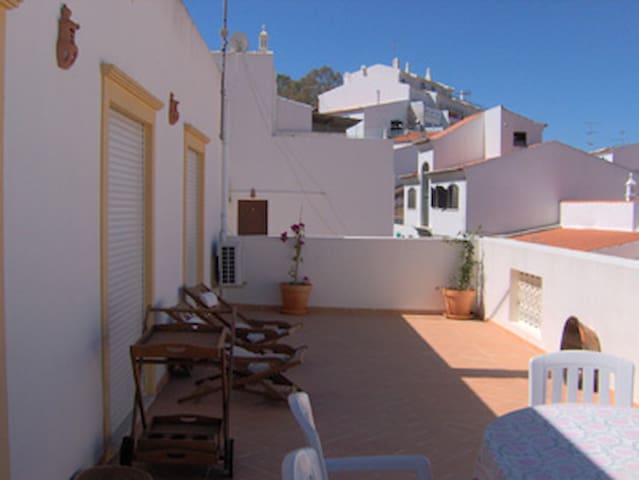 Near the charming town OF alcoutim and river beach .. You will appreciate this haven of peace with all confort.Situé in the wild Algerve this charming Quinta is perfect for families (with children), large groups and companions four legs.
Nous avons était accueillis chaleureusement, jean-louis, son épouse et leur fille sont adorables; le lieux est fantastique. un dépaysement total. Nous recommandons ce lieux, cette famille qui est au petit soin pendant votre séjour. Nous vous remercions encore
celine
2016-08-14T00:00:00Z
Room Type
Entire home/apt
---
Property Type
House
---
Accommodates
8
---
Bedrooms
Alcoutim, Faro District, Portugal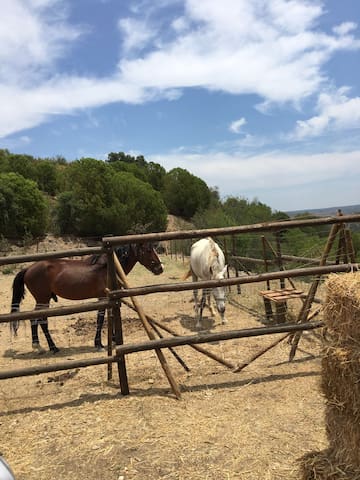 This house, located in Alcoutim, is ideal for 6 vacationers. It offers 2 bedrooms, an enclosed garden and WiFi.
This house, located in Alcoutim, is ideal for 6 vacationers. It offers 2 bedrooms, an enclosed garden and WiFi. The lounge is perfect for unwinding after a day of exploration. Curl up on the comfortable sofa and enjoy a good book in front of the fireplace or take advantage of the amenities on offer, including a TV with satellite channels, WiFi, a Hi-Fi, a radio, a CD player and a DVD player. The kitchen is well-equipped for cooking up your favorite meals. Enjoy your feast around the dining table which seats 12 or outside, in the garden enjoying views of the mountains and the garden. The house has 2 comfortable bedrooms, 1 including a double bed and 1 including 2 single beds and a double bed. The bathroom is fitted with a shower and toilets. The house features cleaning products, mosquito nets, a dryer, a washing-machine, a fan, ironing equipment and a vacuum cleaner. Notice that the cleaning, towels, bed linen and tourist tax are included in the rental fee. Parking is available onsite and is private. Smoking inside is not allowed. Pets are allowed. Parties are not allowed.
This house, enjoys a privileged location that will allow you to enjoy your stay in the area. Many activities await you in the surroundings such as Water sports, Sailing, Water skiing, Windsurfing, Mountaineering, Cycling, Fishing, Hiking, Hunting and Mountain biking. Praia Verde beach is 30 km away from the house. You will also find great bars and restaurants at 6 km and a supermarket within 5 km. Algarve golf is 40 km away. from the house.
Room Type
Entire home/apt
---
Property Type
House
---
Accommodates
6
---
Bedrooms
Alcoutim, Portugal
Der Monte do Cansado ist ein kleines Bauernhaus mit herrlichem Blick über die Hügel von Tavira. Mit 2 Schlafzimmern, Bad, einer riesigen Wohnküche und einer großen Sonnenterasse ist es ideal für Strand- und Wanderferien an der östlichen Algarve.
Genießen Sie den unverfälschten Blick in die Natur der Algarve. Unser frischrenoviertes Bauernhaus in den Hügeln des Sotavento liegt 10 km entfernt vom Meer und den endlosen Sandstränden der Ost-Algarve. Das Haus am Rande des Nationalparks "Mata da Conceição" verfügt über zwei Zimmer, eine große Wohnküche und eine große Terrasse mit atemberaubendem Panoramablick über die Hügel, Täler und Dörfer der Serra de Tavira. Es ist ideal für Ruhesuchende, Wanderer, Naturliebhaber und Strandurlauber, die nicht in Bettenburgen unterkommen möchten. Unser Haus wurde nach traditioneller Art von lokalen Handwerkern renoviert. Die Böden sind aus handgemachten und sonnengebrannten Terrakottafliesen und dem traditionellen "Mosaico Hidráulico", das Dach aus Schilfrohr und handgebrannten Ziegeln. Zur modernen Innenausstattung gehört eine große Kücheninsel mit Gasherd, Elektroofen und Spülmaschine, ein geräumiger Kühlschrank mit Gefrierfach und eine Waschmaschine. Internetzugang wird über einen Mobilfunkrouter (mobiles W-lan) mit maximal 1 GB Datenvolumen pro Woche bereitgestellt. Zusätzliches Datenvolumen kann direkt beim Anbieter zu den jeweils gültigen Konditionen gebucht werden. Wir sind dabei gerne behilflich. Strand: Der Strand Fábrica in Cacela-a-Velha gehört zu den schönsten Stränden der Welt. Er liegt mitten im Naturschutzgebiet der Ria Formosa und ca. 10 km von unserem Haus entfernt. 2015 wurde er vom englischen Guardian zu einem der "Top 10 European Beaches by Foot" gewählt. Auch die spanische Zeitschrift Condé Nast Traveler wählte Fábrica 2015 zu einem der 15 schönsten Stränden der Welt. Wandern und Natur: Direkt unterhalb des Hauses beginnt einer der schönsten Wanderwege der östlichen Algarve, der sich durch die Hügel, Täler und Bäche des Naturschutzgebiets der Mata Nacional da Conceição schlängelt. In unserem Haus finden Sie Wanderkarten und Vorschläge für die schönsten Ausflüge. Frühling und Herbst sind die besten Jahreszeiten für einen Wanderurlaub während der Sommer die perfekte Zeit für den Strandurlaub ist. Ausstattung: Die Schlafzimmer sind mit 1,60 x 2,00 Meter großen Doppelbetten ausgestattet. In Schlafzimmer 1 steht ein großer antiker Kleiderschrank. Schlafzimmer 2 hat einen Schreibtisch mit Panoramablick über die Berge. Das erste Schlafzimmer ist über eine Tür mit der Wohnküche verbunden. Das zweite Schlafzimmer verfügt über einen eigenen Eingang von der Terasse und ist über eine Tür mit dem ersten Schlafzimmer verbunden. Unsere Empfehlungen für Strände, Restaurants, Ausflüge und Sehenswürdigkeiten sowie viele Fotos finden Sie auf unserem Blog unter "zeitlos [Punkt] ghost [Punkt] io".
I can't recommend Monte do Cansado enough! The house was beautiful, spotlessly clean and very well equipt with everything we needed. Lina and Helge were extremely helpful throughout the booking process and gave us some great recommendations of beaches and restaurants to visit. We dined out a couple of times but enjoyed making use of the lovely kitchen and terrace most nights with a bottle of wine :) From the places Lina and Helge recommended our favourite restaurant was Casa da Igreja (delicious and fresh oysters) and our favourite beach was Terra Estreita (catch the ferry from Santa Luzia) If you stay here I would strongly suggest hiring a car, you really need one as the house is in a remote/ rural village and there is so much to explore in the area!
Lottie
2016-08-07T00:00:00Z
I wasn't able to meet Lina & Helge but they left us in the very capable hands of Dona Eualalia and Senore Mario. They gave us very good directions with photos and GPS coordinates (which I recommend for EVERY AIRBNB HOST) because their home is a little bit off the beaten path, over a bridge, through a tunnel, forest and dirt road. The house was incredible. Very comfortable, clean and tastefully decorated with all the amenities anyone could ask for.
Fran & Nick
2016-06-09T00:00:00Z
Our stay at Lima and helge' place was utterly relaxing. We arrived on a very chilly evening, and their lovely housekeeper had lit the fire for us, and left some essentials (and fizz) in the fridge. The house is just as in the photos, very cozy in front of the large log burner, lovely big bedrooms, with fab views over the valley. Communication with the hosts was very easy, which facilitated a straight forward arrival and departure. The kitchen is all geared up for eating in and truly taking advantage of the tranquil setting. A car is essential, however the coast is quite easy to reach through the valley. We had a couple of lovely suppers at 'rive gauche' in the centre of tavira. A trip to fabrica beach is a must, then sunset at cacela velha.....bliss!
amanda
2016-12-02T00:00:00Z
Wonderful remote location, but only a short drive to the coast.
m
2017-03-19T00:00:00Z
We really enjoyed our stay in their beautiful appartment. The view was magnifiscent, the appartment very comfortable, The neughbour was very sweet and helpfull ass well as the hosts. Will come back for sure.
Manon
2016-06-28T00:00:00Z
We arrived in very complicated conditions with historical and heavy rains. Lina&Helge give us their house to be more comfortable and make everything possible for your stay to be as pleasant as possible with this crazy weather. It was really great and Lina&Helge give us nice adresses for restaurant. Both houses are very well decorated with a nice atmosphere, in the heart of a natural area. Location is very convenient to explore a lot of very nice spots. Highly recommended
Thierry
2016-12-05T00:00:00Z
We spent three amazing days in this wonderful house The house was quiet, and the area so peaceful. It is the perfect place to have some rest and visit some village near seaside Eulalia the house keeper was there for any problemes and was very nice . So Thank you for welcoming us so perfectly ! Family Tassain
Thierry
2016-12-20T00:00:00Z
A very peacefull beautifull place, with terrific surroundings and a natureparc (forrest) nearby, a short ride to the sea and magnificant beaches of (western) Algarve. To enjoy in a fine and large (for 2 persons) vila like house, tastefull decorated with everything you might need. Great communincations by mail and sms, good welcome by housekeeper Eulalia who solves your daily needs -if any. If you have the chance, go there.
Gerry
2017-01-13T00:00:00Z
Room Type
Entire home/apt
---
Property Type
House
---
Accommodates
4
---
Bedrooms
Conceição de Tavira, Faro, Portugal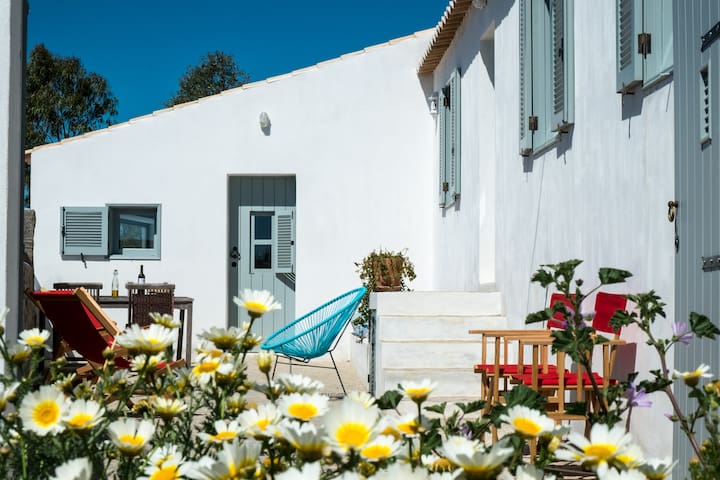 Rooms for rent in Alcoutim with an outstanding location from where you can see the Guadiana River, Spain and the Castle. It is a 5 minutes walk till the river beach and a 20 minutes ride by car till the sea beach in Monte Gordo. The rooms have TV, AC, lot of space to store and it is perfect to relax some days in Alcoutim, a little paradise on the riverside with Spain as neighbor. Enjoy a river trip with the only slide between borders, or do a boat trip. There are many walking routes available.
It was really great staying with Rosária and her family. They were wonderful and kind hosts and even organized some food for us in the Riverside Tavern after closing time of the kitchen and after we arrived pretty late and a little hungry. The view from the room, especially at night was fantastic! Very recommend.
Martin
2016-08-19T00:00:00Z
Rosario was a real sweetheart and her husband picked us up when we arrived. They were very kind when I had to cancel my last night because I realised I couldn't get back to Faro in time for my return flight. Alcoutim is best visited by car.
Kyra
2016-08-14T00:00:00Z
Accueil très chaleureux. Des gens charmants et attentionnés . Chambre spacieuse et confortable dans une maison typique du Pays. Très beau village au bords de la Guadiana, et face à Sanlucas de Guadiana (village espagnol).
Steph
2016-08-16T00:00:00Z
Room Type
Private room
---
Property Type
Guesthouse
---
Accommodates
3
---
Bedrooms
Alcoutim, Faro District, Portugal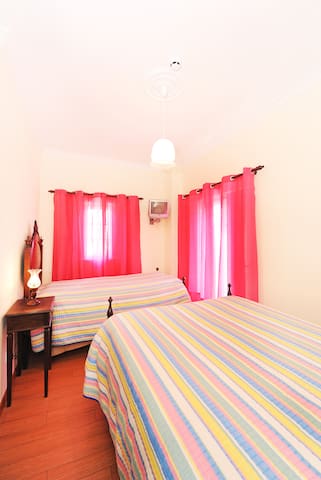 Beachfront apartment, with 2 balconies/terraces (one balcony headed south, with beachfront view, perfect for sunbathing, reading and taking meals looking over the ocean; and other balcony headed north, with view over the Guadiana river).
We enjoyed our stay in the apartment of Pedro and Marilla in Monte Gordo. A lovely apartment, fully equiped with a beautiful sea view. Our TomTom failed in finding the address but after a phonecall with Marilla we were picked up within five minutes. A really very warm welcome and a delight surprise was the homemade almond biscuits and orange liquer. Multo obrigado e ver vocena proxima vez Koert and Clara
Koert
2015-06-04T00:00:00Z
Pedro and his wife were good hosts and treated us warmly. The directions were hard to find but they directed the taxi driver to the place. The place was very nice and clean. Perfect location in front of the beach and a block from downtown. The breeze is very strong through the home so you must be careful about the doors and things inside. This was an amazing stay and would recommend this place to anyone looking to relax and enjoy the beauty of Monte Gordo.
David
2016-07-14T00:00:00Z
The apartment was perfect. It was immaculately clean, it had everything we needed and was a perfect location right across from the beach. It was ideal for our family of five and it was very tastefully decorated. Pedro and his wife are great. They met us at the apartment to give us the keys and show us around the apartment. The had juice, water and homemade pastries which were really good and a nice homely touch. The balcony was great with an amazing view over the Mediterranean. I would highly recommend it.
Shaun
2017-02-27T00:00:00Z
We loved our time in Monte Gordo. Hosts, Perdo and Marilia was so kind and hospitable. Beautiful comfortable apartment with ocean views!
Heather
2016-06-29T00:00:00Z
High standard of accommodation. Apartament was very clean, well equipped. The view - amazing! Pedro is very polite. I would highly recommend it :)
Renata
2017-03-26T00:00:00Z
Thank you for a lovely apartment that was clean, convenient and well thought out as it had all we needed and more. We were welcomed by Pedro & Marilla as promised. They introduced us to the apartment and gave us all the information we needed about the flat. The views from the balcony were perfect and we had breakfast overlooking the sea most mornings, while watching the boats go in and out. We would recommend this place to others if you want a peaceful time away from the very busy commercialised seaside towns. We booked transport to take us to the apartment from the airport which was great as we didn't hire a car. We took the train from Monte Gordo to Faro for our return so spent the day on the beach as part of our journey home as we had a very late flight back to London. All in all a lovely break from home with plenty of time to relax.
Hazel
2016-10-15T00:00:00Z
Fantastic place to stay! Beachfront view! Excellent location! Park the car and enjoy! Everything is in walking distance! The apartment was great!
Helder
2016-07-03T00:00:00Z
We loved staying in Pedro and Marilia's apartment. It was exactly like the pictures on this site, nicely decorated, neat and very clean, great beds. Well equipped, exactly what we needed. Pedro and Marilia welcomed us, with delicious snacks and homemade liquor and were very sweet. when we left, we locked ourselves out and realised we forgot 1 bag, they immediately jumped in their car and drove all the way from Faro to give us our bag. The absolute perfect hosts!!
Georgette
2016-05-15T00:00:00Z
Room Type
Entire home/apt
---
Property Type
Apartment
---
Accommodates
5
---
Bedrooms
Monte Gordo, Faro, Portugal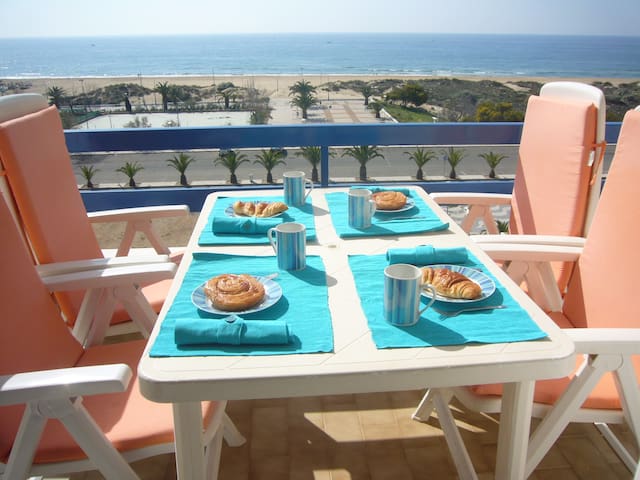 chambre adapté pour 4 personnes, grand placard. L'accès à 2 salles de bains, cuisine, salon et grande terrasse sur le village et le château.
Room Type
Shared room
---
Property Type
Dorm
---
Accommodates
4
---
Bedrooms
Alcoutim, Faro, Portugal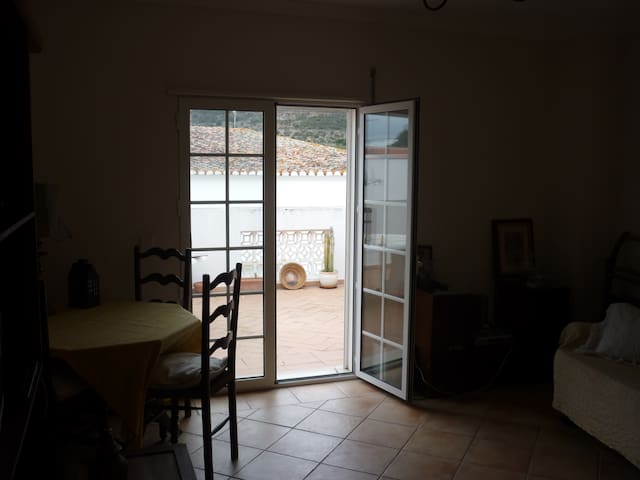 Feel at home in Monte Gordo, the perfect place to stay and relax
The Apartment Discover our great location. Only a few steps away from the beach and the pedestrian walkway where you can go jogging or walking, or head to eat and go shopping in Monte Gordo. Capability: 1 to 5 people 1 bedroom with a double bed and a single bed, equipped with a large closet and access to the balcony. Living room with table and chairs, a double trundle bed that is also a double sofa bed, TV and a window leading to the balcony where you can relax or, perhaps, enjoy a nice barbecue. Fully functional kitchen, completely equipped and connected to the living room. Appliances: Stove, microwave, fridge, dishwasher, coffee machine, and other small appliances. In the balcony you can find chairs, benches and a full barbecue set, as well as some cleaning utensils and a washing machine. Bathroom - Bath, wash basin, toilet and bidet. Towels and bed linen included. Apartment cleaning No daily maid service. The apartment is cleaned and linen and towels are changed prior to your arrival. What's nearby The apartment is located within walking distance of the most interesting points in this quaint village. Beach - 2 min walk Pedestrian Walkway - 1 min walk Casino - 5 min walk Supermarket - 1 min walk Market-place - 5 min walk Restaurants and shopping - 5min walk Fishing boats - 2 min walk - in the morning you can buy fresh fish directly from the fishermen. In the vicinity There is plenty to do in and around Monte Gordo, if you want to discover the vicinity. Vila Real de Santo António is the nearest town, only 3km away in a straight line through a pine forest. This part of the Algarve is very flat, making it ideal for hiking and cycling. There are some bicycle rentals near the apartment. But you can also take the bus if you prefer, the bus stop is right nearby! Vila Real de Santo António was founded in 1774 by Marquês de Pombal and the city scheme is similar to downtown Lisbon. The must see spots are: the Marquês de Pombal Square, the marina and the old town, where you will be surprised by the countless architectural details of the older buildings. One of them is the border building where now you can take the ferry and cross the river Guadiana to the town of Ayamonte in neighbouring Spain. Another town of sightseeing interest is Castro Marim, located 6km away. Its ancient castle and stronghold still stand and have been recently restored. These monuments are a reminder of ancient times in the Algarve; times where no one wanted to come on vacation! Here you can see countless salt-pans, some of which are recognised world-wide for the quality of their salt, and stroll through the Natural Reserve marshes. The Reserve covers a vast area of 2000 hectares. Between Castro Marim, Vila Real de Santo António and Monte Gordo, and is the habitat of hundreds of species of birds, including white storks, avocets, black-winged stilt, and many other waders, and also the colourful greater flamingos. There are also hundreds of plant species, some reptiles, amphibians and mammals. Within the top sightseeing spots we highlight Cacela Velha, a typical Algarve village with whitewashed houses around the stronghold and church and a fantastic view over the Ria Formosa Natural Park, where we suggest you taste the local seafood. In this area there are also several golf courses nearby, and you can take jeep safaris and boat trips along the Guadiana River or practice water sports of all kinds, especially kitesurfing and windsurfing. We are actively involved in our rental home. We live 5min away and, whenever possible, we like to check in with our guests and see if anything is needed, unless we're asked otherwise. We speak English Falamos Português Hablamos Castellano
Nice place. Easy to organise check in. Monte Gordo streets are a bit tricky with so many one way streets but parking was easy once we got there. Handy and close to everything. No WiFi which was inconvenient but apparently i didnt read that before we booked so not blaming anyone, but just be aware in case it would be an issue for you. I think it would be a handy location in summer :-)
Troy
2017-03-05T00:00:00Z
We had a wonderful trip. The. Apartment was in a great location and very easy to get to from the airport.
Lottie
2015-06-05T00:00:00Z
The apartments are very clean and cozy. The hosts are hospitable and sociable. We arrived late at night and there was no problem with the check-in. It's a bit cold, but there are a lot of blankets and heaters. Lovely view from the balcony. Excellent location: walk to the beach for 2-3 minutes. There is everything necessary, the owners are always in touch and ready to help. Recommended!
Valentina
2017-04-04T00:00:00Z
Eugenia and her son Eduardo were lovely hosts -the apartment was beautiful and clean, and Eugénia very kindly provided us with some food for breakfast! It was a very enjoyable stay and I would truly recommend it for anyone who pays monte Gordo a visit.
Wei Sheng
2016-03-19T00:00:00Z
Nice central appartment, quite nice interior. Wifi not explained at check-in but good value.
Madelon
2017-02-13T00:00:00Z
I really enjoyed my stay in Eugénias apartment. Even though I arrived by train quite late (11 p.m.) Eugénias son picked me up by car at the train station. After a long journey I was happy that there was some food :) in the apartment. As the pictures show, the apartment is really nice! I hope I can come back to Monte Gordo and stay in Eugénias apartment again.
Rico
2016-03-10T00:00:00Z
Eugenia was the ideal host- initially suggesting the quickest route from Faro airport, and then sending her son, Eduardo, to pick us up from Monte Gordo train station. She also arrange for bread, cheese and a bottle to The apartment itself was quirky and immaculate, and a short walk to the beach. Thanks again for having us!! Gurdeep
Gurdeep
2015-10-07T00:00:00Z
Rented this apartment for a week stay in Monte Gordo. We had planned for a week in the sun and couldn't have picked a better place. The apartment was clean and airy, really well decorated and plenty of space. It also has a terrific balcony which was great for eating breakfast / drinks in the evening. The beach is a two minute walk away and the apartment is in a quiet neighbourhood. Eduardo met us at the apartment when we got in at 9.30pm, and went through the basics with us, even suggesting somewhere we could eat so late. We were very lucky with the weather, and spent most of our time at the beach, but made use of the balcony in the evening eating dinner there twice. Overall would definitely recommend this apartment.
Ian
2015-05-15T00:00:00Z
Room Type
Entire home/apt
---
Property Type
Apartment
---
Accommodates
5
---
Bedrooms
Monte Gordo, Faro, Portugal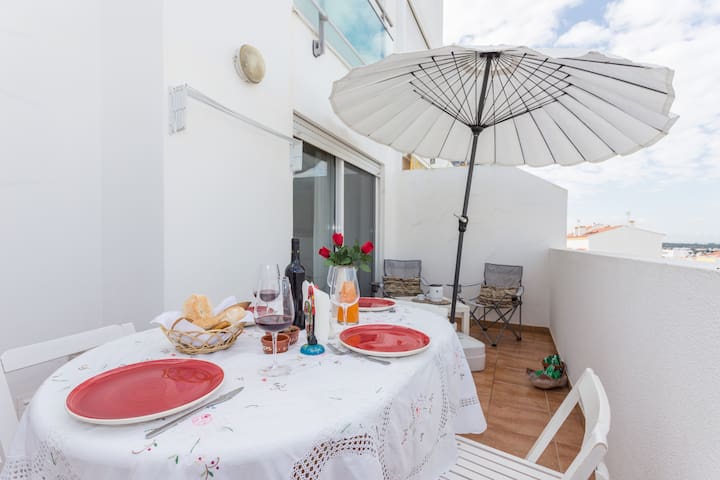 central apartment located in the historic area of the city, in the pedestrian area, close to shopping, restaurants, banks, market and marina. The nearest beach is 2 km away. nice space, very bright with terrace.
The apartment is sunny and stylish, close to all the shops and the very cute centre of the village. I particularly appreciated the well-equipped kitchen and AC in each room - the evenings can be cold. Reinaldo is a very courteous host and the check in was very smooth. Great stay and next time I'm visiting my family there, I will book again.
Madelon
2016-12-23T00:00:00Z
Always love staying here. Lovely place.
Madelon
2017-03-14T00:00:00Z
So splendid and lovely people! We will be back. The description is exactly what it says. Very central and quite location. Easy free car parking at 300 yards. Plenty of small stores and restaurants and with Spain Ayamonte easely reachble by ferry. Congratulations!
Luiz
2016-02-21T00:00:00Z
Reinaldo was very helpful, the booking was really easy to complete and the apartment was better than most of the airb&b places I have stayed so far! New "wet room" shower, new fitted kitchen with every appliance you can imagine and a pergect night sleep. I will return
Vitor
2015-11-03T00:00:00Z
Reinaldo was lovely, he texted every now and then to ensure we are comfortable and like the place. He even left the bread, juices, beer as we arrived late, that was very sweet of him. It was easy to find the house. House was centrally located to town square and nearby market area. Apartment was very clean, upto good standard. Loved our stay, would recommend Reinaldo and look forward to come again. Thanks Reinaldo once again.
Sushant
2015-09-11T00:00:00Z
This apartment is lovely, it was just as described, and exactly what we expected, and more, the location is perfect just on a quiet street close to bars and restaurants, the decor is part modern and part unique and beautifully presented. Thank you Reinaldo for your hospitality, we hope to come back and stay again.
Jill
2016-05-24T00:00:00Z
Reinaldo was very welcoming and communicative. The apartment is nice and very well situated. Parking is not a problem - very nearby. Very nice and friendly city.
Maarten
2016-02-10T00:00:00Z
Wonderful place. Exactly as shown on pictures. Highly recommendable.
Carlos
2017-04-11T00:00:00Z
Room Type
Entire home/apt
---
Property Type
Apartment
---
Accommodates
4
---
Bedrooms
Vila Real de Santo António, Faro, Portugal
House for rent in Praia Verde, Algarve, Portugal. 1km from the beach and 10 minutes from Spain. 5 minutes Golf Course. 35km from Faro Airport. House with 3 bedrooms, 2 bathrooms, kitchen, living room and garden. fully equipped
House for rent in Praia Verde, Algarve, Portugal. 1km from the beach and 10 minutes from Spain. 5 minutes from the golf courses.35km from Faro Airport. House with 3 bedrooms, 2 bathrooms, kitchen and living room. Fully equipped with all appliances. All bedrooms and living room They have air conditioning. Private parking and 2 barbecues one of them on the terrace. Magnificent views. Security 24h / day. Internal circuits for cycling or walking. Garden with lawn and Portuguese paving with dining area.
Green Beach is a sea beach in the municipality of Castro Marim, Algarve, Portugal. It is located between the beach of Alagoa the west and the beach Knoll -Retur the east, and is sheltered by a pine forest of pine trees of many of whom were killed in the west for housing construction. With crystal clear water and white sand, the Green Beach is one of the Algarve jewelry. Retains traces of Roman ruins by the sea, from which stands out the Roman well. Previously there was a large campsite that lasted until the 1990s. This beach is guarded by maritime delegation, and is signposted, it has the support of lifeguards and first aid station during the time balnear.Como equipment and support services this beach has restaurants and bar and rental of marquees during the bathing season. Water quality is monitored monthly during the bathing season.
Sandra is very kind, and all was taken care of, even though we reserved last minute. The house is very big, the area is perfect to relax and the beach, which is very close by, is very beautiful. We had a very nice stay, recommended!
Jesper
2015-12-18T00:00:00Z
Great location, easy drive to Sevilla and Lisbon. Best wifi for airbnb we have had. Friendly hosts that help out with everything. We highly recommend as great value!
Aurelio
2016-12-22T00:00:00Z
Absolutely first class, friendly and excellent service from Sandra and Carlos. We were made to feel very welcome and they went out of their way to make sure everything was fine. Lovely villa, lovely people and a wonderful stay - thank you : )
Vernon
2016-04-22T00:00:00Z
We really enjoyed our stay at Sandra's place, and would highly recommend it. She made sure the house was clean for us with everything made up nicely, was a good communicator (through AirBnB and SMS) and the house itself is amazing, with tons of space and a rooftop you can see Andalusia from! It's about a ten-minute walk from Praia Verde, which is a gorgeous and pristine area thanks to having no development near the coastline. Highly recommend!
Adam
2015-07-06T00:00:00Z
Sandra and Carlos were fabulous, friendly and very, very helpful. We wish we could have stayed longer and would definitely consider staying at their Praia Verde beach house on a future trip. The house is very comfortable, fully outfitted and well located: near the beach, shopping and restaurants. Great views from the rooftop terraces.
John
2016-01-05T00:00:00Z
Sandra was an amazing host! She was kind and welcoming, and so responsive when booking the stay. My sister and I were traveling Portugal by public transport without cellphones, and Sandra was kind enough to coordinate picking us up from the local bus stop and bringing us to the house. The house was exactly what my sister and I were looking for - a nice quiet get away from some of the more crowded, louder destination spots in the Algarve. The house was huge and felt so luxurious for just two people. We wish we could have stayed longer and taken advantage of the beautiful outdoor spaces. The house was in a subdivision that was a short walk from the beach. The beach was also just what we were looking for. A stunning strip of white sand, with not too many beach goers. There were a few restaurants near the water that were also quite good; some were casual while others were more formal. We'll definitely be coming back and staying with Sandra if we're ever back in the Algarve!
Helen
2015-09-26T00:00:00Z
The host canceled this reservation 60 days before arrival. This is an automated posting.
Vanessa
2017-04-05T00:00:00Z
We stayed 3 days there in early November. The house is perfect and really big. Quiet and cosy, with high speed internet. The area is great and very welcoming even off-season. The area is well deserved with good restaurants and shops.
Laurent
2016-11-08T00:00:00Z
Room Type
Entire home/apt
---
Property Type
House
---
Accommodates
7
---
Bedrooms
Altura, Castro Marim, Algarve, Portugal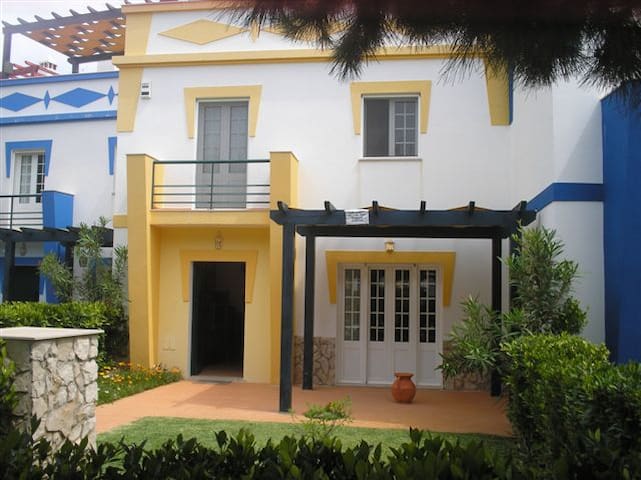 Cómodo y lindo apto. a 400m de playa de Monte Gordo, con hermosas vistas de naturaleza para hacer senderismo. Dos habitaciones completas,sala comedor con dos sofas cama, cocina amplia y moderna con todos los electrodomésticos. Gran terraza y parking.
Apartamento para 5 personas .
Apartamento ubicado al lado del camping de Monte Gordo. Se encuentra a pocos metros de la playa. Dispone de supermercados y restaurantes a pocos metros, ademas tiene piensa de futbol al lado y área verde para hacer senderismo
Room Type
Entire home/apt
---
Property Type
Apartment
---
Accommodates
5
---
Bedrooms
Monte Gordo, Faro, Portugal
The room with private bathroom in shared house is located in the center of Vila Nova de Cacela 1.5 km from the beach of Manta Rota. The area is very quiet and has small shops, bakery and restaurants very close. Room with private toilet, in shared house, is located on center of Vila Nova de Cacela at 1.5 km from Manta Rota beach. The area is very calm and well served by transports (bus and train station at door Then at less 1km).
Near one of the best beaches in Portugal and halfway between the towns of Tavira and Vila Real de Santo António.
Room Type
Private room
---
Property Type
Apartment
---
Accommodates
2
---
Bedrooms
Manta Rota, Faro, Portugal
- 5 minutes walking distance from the beach - sleeps four adults or two adults and 2-3 kids - 3rd floor with a lift - fully furnished and equipped - size: 40 square meters
Bedroom with a standard double bed, very generous built in wardrobe, baby cot optional Living room with sofa bed, very easy to transition from sofa to bed and vice versa, TV, dining table Open plan kitchen, fully equipped with brand new: washing machine, dishwasher, fridge, oven, microwave oven, ceramic hob, coffee machine, toaster, kettle, kitchen utensils, pots, cutlery, crockery also iron and ironing board Bathroom with a spacious shower Bed linen and fresh towels (doesn't include beach towels) Free WiFi
Hugo's wife welcomed us at our arrival. Nice new appt, well equipped, walk distance from the beach. I recommand it.
Jocelyn
2016-09-27T00:00:00Z
Really positive. Hugo is a great host, helpful and super friendly. The place is on a perfect location, cozy and neat.
Gus
2016-07-13T00:00:00Z
We were welcomed by Hugo's wife who was helpful and thoughtful, Especially with regards to making our baby daughter feel comfortable. We found the accommodation to be well equipped, tastefully decorated and very well located. We definitely enjoyed our visit and our stay and would certainly return in the future.
George
2016-05-22T00:00:00Z
Apartment is small but has everything one would need. We stayed a month and found it to be very centrally located. It is in a residential neighbourhood with a market open 6 days a week right across the street. The market sells fruit, veg, meat, fish and bread. It is a short walk to the fabulous beach. Hugo's wife was very helpful and speaks English. We appreciated that she was able to drive us to and from the train station. There is a tourist bureau next to the Casino for info to visit other close towns of interest.
iris
2017-02-24T00:00:00Z
Hugo was an excellent host who did everything possible to make my stay a good one. If anything was needed he was always available. The property is fantastic and easy to move around in, which as a wheelchair user, is of paramount importance. The parking was outside and the flat is located next to the local market which was a great place to buy fruit and veg. Hugo also recommended a wonderful bakery nearby. I look forward to staying hopefully staying there again.
Justin
2016-03-30T00:00:00Z
Gostamos muito, tem tudo o que é preciso. Perto da praia, do mercado, de restaurantes e de supermercados. Está bem decorado, estava tudo limpo. O Sr. Hugo é muito simpático e prestável. Não temos nada a apontar.
Celeste
2016-07-24T00:00:00Z
Das Appartement befindet sich in einer super Lage, direkt vor der Tür sind die örtlichen Markthallen in denen man u.a. Gemüse, Obst und leckeren Fisch kaufen kann. Zur Einkaufsstraße geht man ca. fünf und zum Strand etwas mehr als 10 Minuten. Die Küche war sehr gut ausgestattet, lediglich Öl zum Kochen fehlte. Der Check-In und die Kommunikation mit Hugo bzw. seiner Frau verliefen reibungslos. Zusammengefasst sehr empfehlenswert :)
Shirley
2017-03-30T00:00:00Z
Passamos bom tempo em Monte Gordo graças a Hugo. Seu apartamento é muito bonito, tem tudo o que se pode precisar durante a estadia, é perto da praia e de um mercado de peixe fresco. Muito obrigado por sua hospitalidade!
Анна
2016-09-17T00:00:00Z
Room Type
Entire home/apt
---
Property Type
Apartment
---
Accommodates
4
---
Bedrooms
Monte Gordo, Faro, Portugal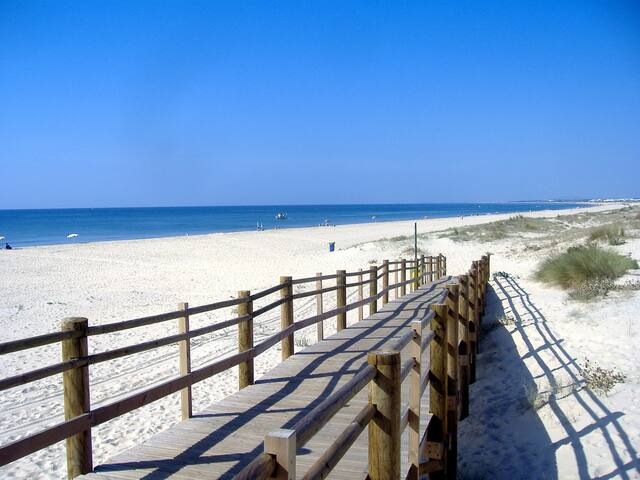 Nice renoveted appartment 200 mts away from the beach, well situated near restaurants, bars, postal office. Located right in front of a small grocery store. Access to underground pool in the building. Private entrace (doorman). Beach chairs available at the pool (from June to September) and WIFI available at the lobby.
Apenas se fornecem lençóis e toalhas quando arrendado ao mês.
Beach, supermarkers, restaurants, coffe-shops, terraces...
The host canceled this reservation 136 days before arrival. This is an automated posting.
franco
2017-03-06T00:00:00Z
Room Type
Entire home/apt
---
Property Type
Apartment
---
Accommodates
4
---
Bedrooms
Monte Gordo, Faro, Portugal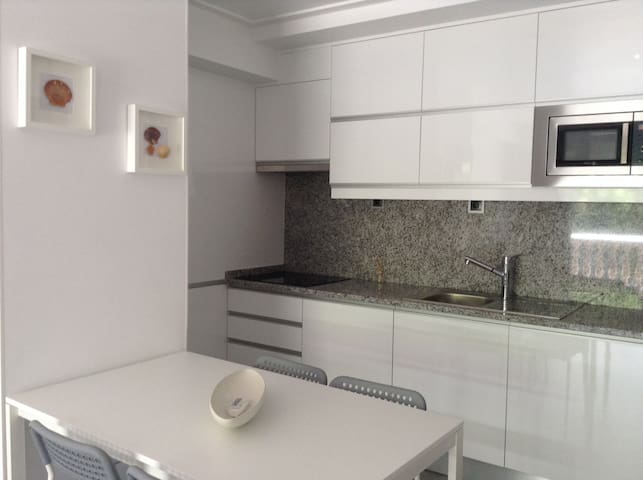 Enter dates to see full pricing. Additional fees apply. Taxes may be added.