Spacious home in a quiet neighborhood close to Peru town center, Plattsburgh shopping, Whiteface Mountain, and many Adirondack peaks. Located 2 miles off I-87.
Bright bedroom with a view overlooking a wooded back yard in the heart of the apple orchards of Peru. Located on a quiet street in a desirable neighborhood, this place is perfect for a quiet and relaxing stay. Full bathroom adjacent to the bedroom, upstairs in a large inviting home. The room is furnished with a comfortable twin bed for one and a futon that can be used for up to 2 additional people. Your room has closet space and 4 hooks, as well as a desk and lamp just in case your business is serious. WiFi is available. Light continental breakfast and Keurig vue coffee machine in the kitchen. If you're not a cat lover, you will be after you meet our sweet cat Charlie. (For short stays he can stay out of common areas if needed). We love international travelers, and are LGBTQ, biker, hiker, skier friendly! Je parle francais.
The neighborhood is across the street from Peru Central School and the park is only 5 minutes away. It's biker and runner friendly. You can borrow our bike for a quick ride to Stewart's convenience store for ice cream or pizza, get delivery from Pasquales, or have an Adirondack microbrew experience at Livingoods.
Had a great experience in Peru with my girlfriend. Nice place to relax. Michelle was very hospitable. Would definitely stay at her place again!!
Sanjai
2016-11-07T00:00:00Z
Room Type
Private room
---
Property Type
House
---
Accommodates
3
---
Bedrooms
Peru, NY, United States
Comfortable, quiet, bright basement living space. Large private bedroom with full bed. Common area with TV, pool table, refrigerator. Close to Lake Placid, Whiteface Mtn, Ausable Chasm, Plattsburgh Airport, Montreal, & Burlington - Port Kent Ferry.
I met Ann upon arrival, she welcomed me and showed me around. Also, met Christopher will taking a the tour. She answered all my questions and made themselves available to me. It is very spacious and the bathroom is amazing. They are very quiet. The dog would bark and we would hear it. Barking was never an issue when it was time to sleep. It is not a place to book if you are looking to cook or do laundry since these appliances are not available. Host stayed in there space and we didn't see them after the first meet... It worked well for us. I will definitely book this place again in the future. If you want to be away from the world this is the place to book.
Yara
2016-07-24T00:00:00Z
The living space was even better and bigger than the pictures! We loved everything about our stay. The kids especially loved using the pool and we ate all of our meals outside because the weather was so nice and there was a nice canopy by the pool with a table and 4 chairs. Thank you Chris and Ann!
Sarah
2016-08-02T00:00:00Z
Room Type
Private room
---
Property Type
House
---
Accommodates
5
---
Bedrooms
Peru, NY, United States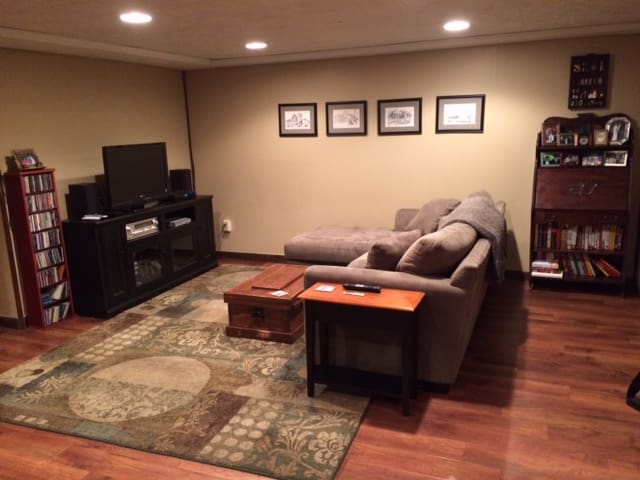 Lake house on Private Beach, Lake Champlain. Au-sable Chasm, Boating, Fishing, Hiking, Burlington, VT shopping and restaurants, NY-VT Ferry, Lake Placid and Olympic Village, and Montreal are nearby attractions. Great day trip opportunities. Shallow swimming perfect for children. Views of Burlington and the Green Mountains across lake. Evenings with campfires on beach. Cabin with full kitchen. The lake house is good for families, couples, or solo adventurers. Bring own mooring and boat.
Very nice cottage. Had all the amenities advertised and then some. Location is a little out of the way, but the beach and views make it entirely worth it. One note, the walk to the beach can be long and the sand gets very hot. Didn't bother us but might be an issue for some. Thoroughly enjoyed our stay and would like to stay there again!
Amy
2016-07-06T00:00:00Z
What we loved about this cottage was the serenity and beauty of the area, especially looking out across Lake Champlain. The hosts responded to all emails quickly and were flexible on check-in and check-out dates. The house was well-stocked with essentials (towels, sheets, soap, etc). The downside this particular year was the limited rainfall, making the lake too shallow for our older kids to swim in. It would have been perfect for younger kids. The location is fairly remote, so while peaceful it was more challenging to find things to do with our teenagers to keep them occupied.
Lisa
2016-08-17T00:00:00Z
Our hosts were fabulous! ....very positive, enthusiastic and responsive. We always felt welcome and they made sure our needs were met. All linens, towels, toilet paper and even paper plates were provided. We did have a small problem during our stay but it was happily resolved by our hosts just one phone call and 30-minutes later.
Julia
2016-08-06T00:00:00Z
Room Type
Entire home/apt
---
Property Type
House
---
Accommodates
5
---
Bedrooms
Peru, NY, United States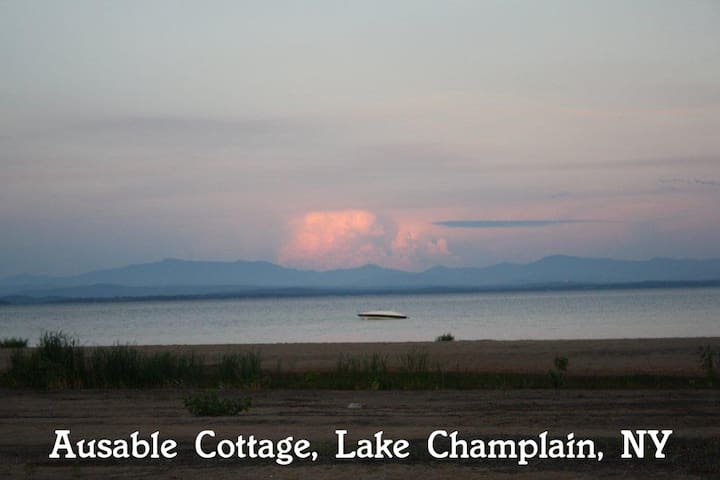 4 Bedroom house, with amazing views of Vermont Green Mountains . Located 10 Min from Plattsburgh and 45 Min to Lake Placid. Ample opportunities for lake activities with local rental of Paddleboards, Kayaks, boats (motor and sail)
3 bedrooms with Full sized beds, 1 bedroom with Queen bed, large open living / kitchen area great for entertaining.
This is a perfect place to stay for a family with small children. My family stayed here for a wedding in Port Kent, NY. The location is a short drive to Ausible Chasm, Plattsburgh, and the ferry to Burlington. There's a beautiful view of Lake Champlain off the front porch.
Ryan
2016-08-06T00:00:00Z
Room Type
Entire home/apt
---
Property Type
House
---
Accommodates
8
---
Bedrooms
Peru, NY, United States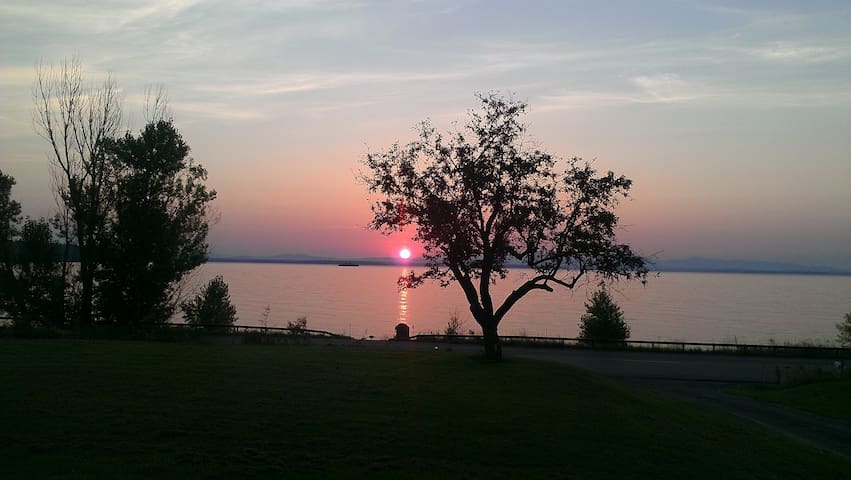 500ft from the biggest and most sandy beach on Lake Champlain and the Ausable River. View of lake from rental room. Kite surfing hot spot, kayaking, paddle boarding, sailing, snorkeling, canoeing. 4 min drive from train station and Vermont ferry.
14' x 14' lockable room, two chairs, 3' x 3' table, one fold out chair for single person, one queen natural latex bed, one small fridge. Access through main house for bathroom with stand-up shower. Shower is dedicated to guests.
Quaint, friendly neighborhood of camps where beach respect is priority. It's a neighborhood of all ages.
We arrived in the evening for a one-night stay, and Jude welcomed us and was really nice. He and his wife suggested a few places we could go to for a late supper. We ended up walking to the beach (1 minute walk) at around 11pm and sat in our fold-out chairs, with a bright moon and a starry sky. The room was spacey, really luminous with a nice view. Although there are a few houses between the property and the beach, we could still see the water. There is also an AC unit in case it gets too hot, which we used at night. The next morning we woke up to the smell of breakfast that Jude had made us. Was very good and healthy. He was kind enough to ask is beforehand if there was anything we didn't like or if we were allergic to anything. Jude offered a variety of boating options (canoeing, sail-boating, kayaking) as well as lessons for any of them. Since the kayaks and sailboat looked high-end, he does charge a fee to use them and offer lessons. We would have liked to do some water-sports, but it was very windy that day and we were running a bit short on time. We instead went on a short walk along the beach. Water was really warm and pretty clear. Will definitely come back when we pass by that area again, and will plan more time for water-sports. Very nice and welcoming family. A real BnB!
Geoff
2016-08-22T00:00:00Z
Room Type
Private room
---
Property Type
House
---
Accommodates
3
---
Bedrooms
Peru, NY, United States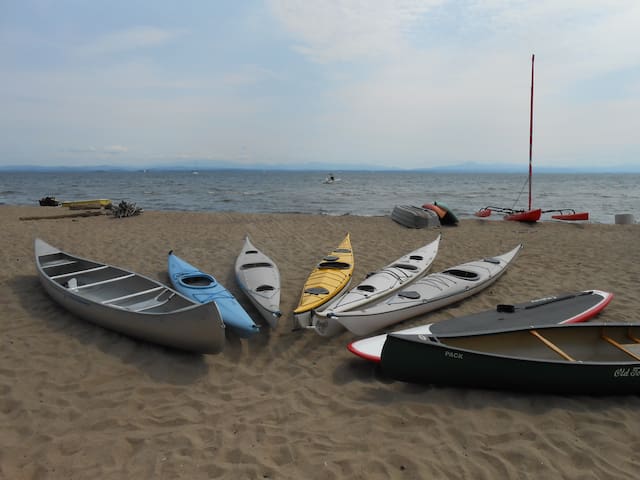 Our place is 1 hour to Lake Placid, Burlington & Montreal. Local Airport 8 miles away. Mall 3 miles, Hospital 10 minutes. This is a new construction room in the basement offering a full size couch AND a high rise, NeverFlat air mattress, making it easier to get in & out of the bed. Fresh linens and extra new foam topper on mattress. Room can be quite dark for pleasant daytime sleeping. Pet free home. Free fast wifi. LGBTQ & cyclist & everybody friendly! Large driveway. Towels & soap provided.
New construction basement room. Comfortable bed and bedding on a high-rise NerverFlat air mattress. Shared bathroom with a full sized tub shower is just up the steps on the main floor. Room best suited for one or two guests. Natural gas heater just outside your door will instantly add warmth, and a dehumidifier keeps the air pleasant. Room tends towards comfortably cool side (plenty of blankets provided) for the winter as well as summer.
This is a quiet and very safe neighborhood in a private development that is 15 years old.
Everything was perfect minus this basement room is attached to another room and we could hear loud snoring throughout the night which made it difficult to sleep at times.
Danielle
2017-03-04T00:00:00Z
Great experience, friendly people and as described :)
Jay
2017-04-02T00:00:00Z
Clean place. Fresh towels and sheets. Very apparent that ıt ıs a new remodel.
Cengiz
2017-03-02T00:00:00Z
Tresa and her husband Philip were excellent hosts! They made our late arrival very easy with great communication. Their home is very cozy and quiet, perfect for those looking for a comfortable and affordable place to sleep. They were very friendly and made my friend and I feel right at home. Would definitely return in the future!
Amanda
2017-03-19T00:00:00Z
Thanks a lot for the accommodation and making it easy for me even though I arrived late, it was very nice to find a welcome place such as yours.
Alexandre
2017-03-16T00:00:00Z
Great hosts! They made it easy and gave me very clear directions on what to do. They were very kind and flexible with change.
Elise
2017-03-17T00:00:00Z
Room Type
Private room
---
Property Type
House
---
Accommodates
2
---
Bedrooms
Plattsburgh, NY, United States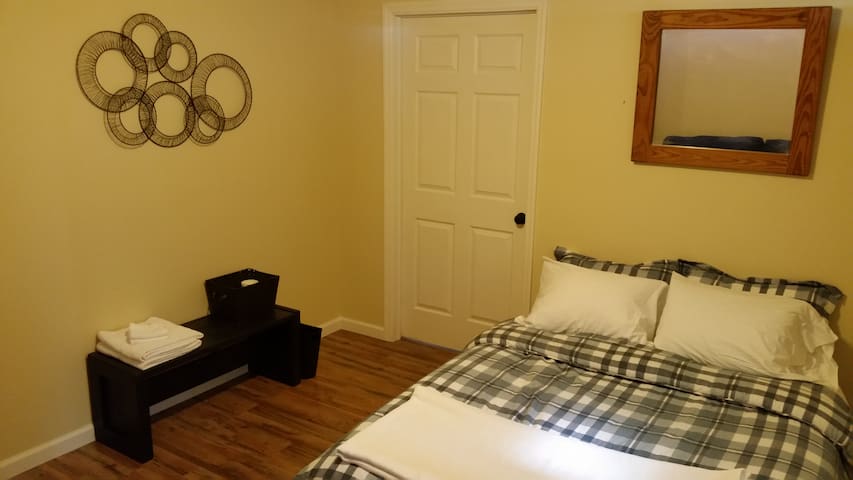 Victoria features a low-profile king-size bed writing desk and armchair. Classic touches make this room an elegant choice for your stay in Plattsburgh.
Hummingbird Home is one of the few guest establishments in the downtown Plattsburgh area. We're conveniently located within three blocks of both downtown Plattsburgh and SUNY. You'll find great dining within a short walk and we're minutes from the highway.
It was my second stay at Jason's. Great, just like the first time! I got to try the Queen Victoria this time. Comfy bed, nice hosts, and cool Halloween decorations!
Marie
2016-10-22T00:00:00Z
Jason was so very kind, accommodating and quick to communicate. When I needed a grounded electrical outlet for my computer so I could work, he immediately set me up at a table with plenty of space. The bedroom was a bit cramped, but no problem since the rest of the gorgeous house was available.
Lynne
2016-06-17T00:00:00Z
Jason was an amazing host and very very accommodating! We were traveling with our Australian shepherd and he welcomed our dog with her own blanket and a bowl of water. The house is amazing and the neighborhood is calm and beautiful, just walking around to discover other beautiful houses is so nice. Just to say how nice he is, he offered us a great homemade iced tea as we arrived, it was delicious! My mother, who wasn't planed in the trip, also arrived last minute in Plattsburgh and they kindly offered to host her too. I surely recommend this woww place to everyone and the fact that is near everything is wonderful. Thank you very much!!! Catherine. Amelie & Alice
Catherine
2016-07-17T00:00:00Z
We had a wonderful stay at Jason's place in Plattsburgh. We were cycling through and appreciated him letting us leave our bikes in the front entrance way. The house is a real architectural gem.
Steve
2016-08-05T00:00:00Z
Jason and Josh were wonderful hosts. We really enjoyed our chats regarding the history of the house and their choice to move to Plattsburgh. The other guests were very friendly also. We also loved Gracie and George, the cutest and most well behaved pets I have met in a long time. We wish them nothing but the best success in this adventure.
Sue
2016-09-04T00:00:00Z
Jason was an extremely gracious host. Nothing was too much trouble. We had the run of most of the house, including the room with the pool table! They have only acquired the house recently, so the house is not yet everything they want it to be. But the bed was comfortable, and the neighbourhood was quiet and convenient for the town. There are several rooms for rent, but note that only one has its own bathroom. Very good value for money, including a help yourself breakfast.
David
2016-06-15T00:00:00Z
I had the opportunity of staying with Jason and Josh for two months while working at the nearby hospital for med school. These hosts provide a warm & welcoming environment and genuinely care about the comfort of their guests. The Victorian-style mansion is very unique and it is intriguing to learn about all of the history behind this longstanding Plattsburgh gem. The location is great- centrally located to all that the city has to offer. I really lucked out finding this 'home away from home' to help make my stay in Plattsburgh a very pleasant one. I would stay there again in a heartbeat!
Lauren
2016-05-22T00:00:00Z
WOW! What a fantastic host and lovely place! Jason was very accommodating in every way. From our arrival/check out time, to offering us a shampooer for a spill in my car, he offered us all the comforts of home. :) The house is gorgeous and just a described in the listing. My husband and I were visiting Vermont for our one year anniversary, and this beautiful home was just a short drive and a ferry ride away, right across Lake Champlain. A perfect location for what we were doing. The little downtown just a few blocks away had a bunch of great restaurants, and a park as well. We truly couldn't have asked for a better stay. THANK YOU JASON!!
Jona
2016-10-09T00:00:00Z
Room Type
Private room
---
Property Type
House
---
Accommodates
2
---
Bedrooms
Plattsburgh, NY, United States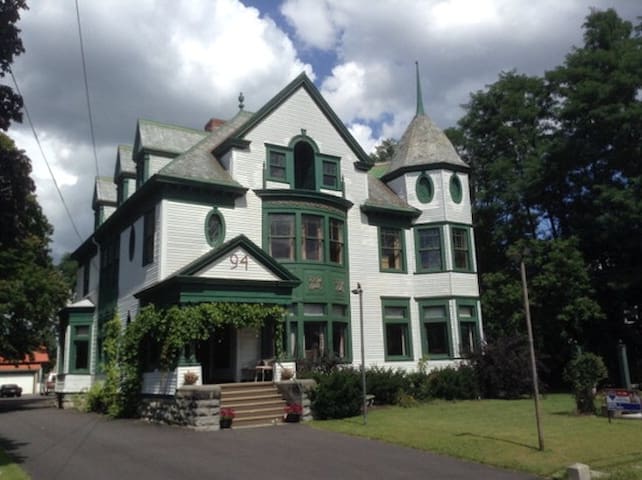 Queen sized bed in private room on ground floor. Pet free home. Free fast Wifi, light snacks, coffee/tea, soap & towel in your room. Hot shower in shared bathroom, just outside your bedroom door. LGBTQ, cyclist & everybody friendly! Large driveway.
This listing is for private room with a queen bed. Crisp, clean bedding covers a new memory foam mattress. A good night's sleep is assured! The space is bright and sunny, but window blinds will dampen the light if you choose to sleep later. A closet, as well as dresser will hold your possessions, no matter how long your stay. The shared bathroom has plenty of hot water for soothing showers. Fresh clean white sheets and towels await your visit. Room best suited for 1 or 2 people.
This is a quiet and VERY SAFE neighborhood in a private home development that is about 15 years old. Nice circular drive if one wants to go for a walk with little traffic. Few pets to contend with. Approx 1 hour from Lake Placid, Burlington, & Montreal. Airport is 8 miles away, 3 miles from Mall.
One of the best AirBnb experience I ever had! The room like a hotel service, I feel like my own house, and of course I will come back here again. Thank you very much Philip and wife for your great service.
Zaid
2016-03-27T00:00:00Z
Phillip and Tresa are such great hosts. The house is clean which is very important. I definitely recommend other visitors to stay at their home when visiting plattsburgh or any nearby places. Thank you Phillip and Tresa for being so accommodating.
Tsa
2016-03-20T00:00:00Z
Place was in an amazing location, not to mention it was a beautiful house! So clean and a comfy bed. Philip and Tresa were such amazing, kind and accommodating hosts. Extra toiletries and even a great cup of coffee were there for the morning. Lovely people and a great place to stay!
Carrol
2016-12-27T00:00:00Z
Philip and Tresa were wonderful hosts. The room was clean, bathroom easily accessible and the house a delight. It definitely felt like home away from home! I would not hesitate to recommend this location to business associates and friends alike. The grounds were meticulous and beautiful.
Susan
2016-08-27T00:00:00Z
Great stay, clean and pleasant accommodations. Lovely host. Thanks very much
Liz
2017-03-01T00:00:00Z
owners are friendly..simple place, our room is clean that's all matter.
Dareen
2017-02-19T00:00:00Z
We stayed 3 nights in Phillip and Tresa's house, they are both very nice and helpful people. We spent long time on the beach by the lake 20 minutes from home, in the park they suggested us...it was really nice! I would reccomend this hosts!
bettina
2016-08-06T00:00:00Z
Philip and Tresa were kind ans simple. They even suggest us places to visit near. The place was clean and very comfortable. I would go back there!
Stephanie
2016-07-31T00:00:00Z
Room Type
Private room
---
Property Type
House
---
Accommodates
2
---
Bedrooms
Plattsburgh, NY, United States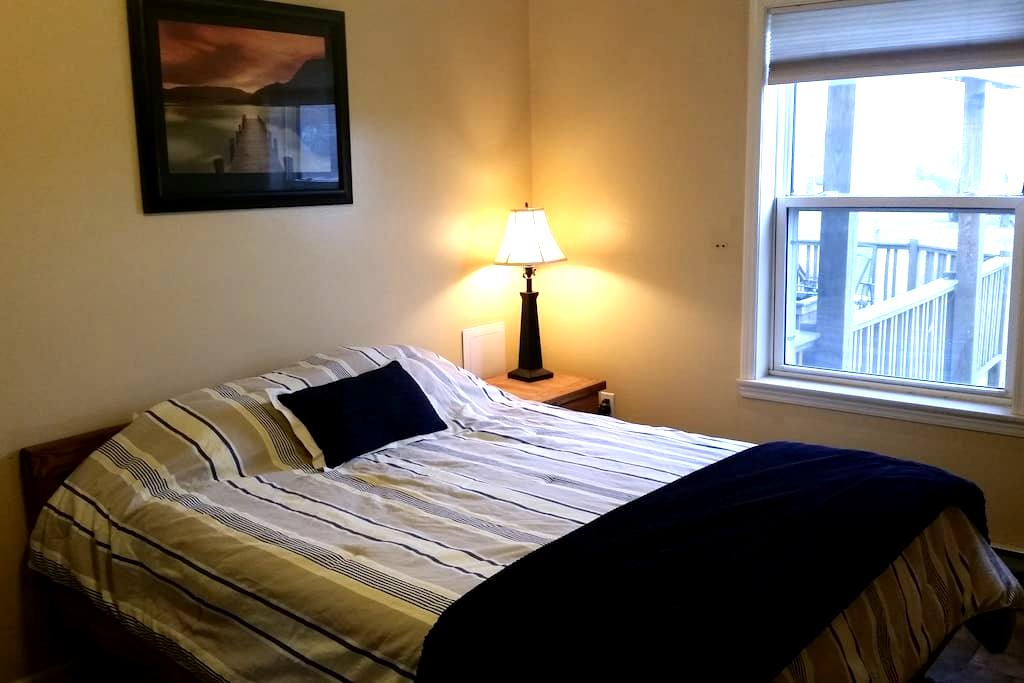 My place is close to Downtown Plattsburgh, Whitface Mountain and Bluff Point Golf Club. You'll love my place because of the views, the location, the ambiance, and the outdoors space. My place is good for couples, solo adventurers, business travelers, families (with kids), big groups, and furry friends (pets).
The host canceled this reservation 33 days before arrival. This is an automated posting.
Anne-Marie
2016-11-26T00:00:00Z
Room Type
Entire home/apt
---
Property Type
House
---
Accommodates
10
---
Bedrooms
Plattsburgh, NY, United States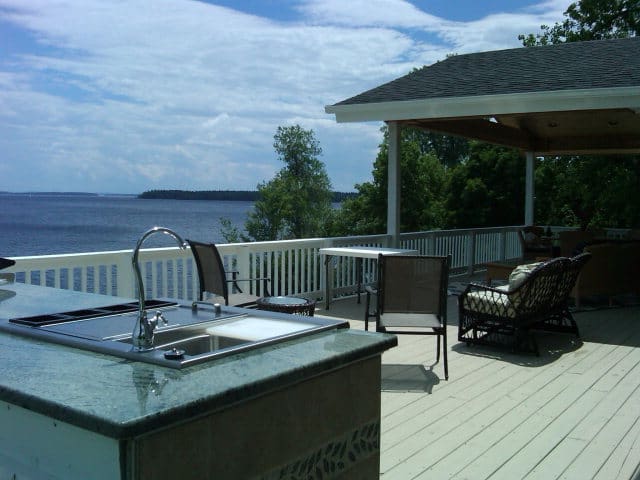 I have 1 room, Available w/ 1 Bed (Twin size), My place is close to art and culture, restaurants and dining, great views, the beach, and family-friendly activities. My place is good for couples, solo adventurers, and business travelers. Skiing, Hiking, Boating, I can offer Adventure Packages as a Licensed Guide. Easy Train ride on Amtrak from NY City or Montreal. Nice back yard with Fire Chimney. If you want a work out several gyms in the area offer a day pass. A Train passes behind the house.
Room is on the Second floor. The house was built in 1876, Its close to the tracks. Re-modeled in the last few years but is quaint and still has an old fashion feel. Stairs have 12 steps. Room is about 10' x 10'
Close to down town and walk to the Lake, Parks and Monuments. Parking on street.
John is a great guy. Very helpful and informative. I highly recommend his offering.
Henry
2016-10-16T00:00:00Z
The host canceled this reservation 9 days before arrival. This is an automated posting.
David
2016-11-10T00:00:00Z
simple rooms good communication
Liliana
2016-10-09T00:00:00Z
Room Type
Habitación privada
---
Property Type
House
---
Accommodates
2
---
Bedrooms
Plattsburgh, NY, United States
Cozy split level home surrounded by trees and large backyard with fire pit and lots of wildlife. Ten minute drive to Plattsburgh International Airport and Ferry to Vermont. Lots of restaurants, art and music within a 5 mile range. Same for Hospital and SUNY Plattsburgh. Close, by car, to many Adirondack trails for hiking, swimming, fishing, boating. Owner KC speaks fluent English and Dutch and has rusty knowledge of French and German :) . Spanish is on the bucket list....
In addition to the bedroom, my guest(s) have a private living room with a wood stove, TV, Blu-ray, WiFi and 1/2 bath. Upstairs bathroom with shower and tub is shared.
Walking distance to a wooded trail and river. Quiet residential area.
Room Type
Private room
---
Property Type
House
---
Accommodates
2
---
Bedrooms
Morrisonville, NY, United States
Master bedroom of the house is offered with queen sized bed upstairs in quiet home & neighborhood. Shared 1/2 bath next to room, with shower downstairs. Light snacks in room. Pet free home. Free fast wifi. LGBTQ, cyclist, & everybody friendly! Large driveway. Towel & soap provided. Hand grab goes 3/4 up stairway. Two hooks and hangers on back of door to hang clothes and towels. This room is perfect for couples, small families, solo adventurers, and business travelers.
Master bedroom with queen bed and jetted tub awaits your pleasant stay. Room is upstairs in quiet home & neighborhood; great for taking a walk after dinner. Shared half bath next to room, with a full bath available downstairs. Light breakfast snacks in room, coffee/tea. Pet free home. Free fast WiFi. Large driveway. Towels & soap provided. Hand grab goes 3/4 up stairway. Two hooks and hangers on back of door to hang clothes and towels. Plan on bringing an air mattress if more than 2 sharing room; $5 ea additional guest. Kitchen privileges @ $5/day. LGBTQ, cyclist & everybody friendly!
This is a quiet and VERY SAFE neighborhood in a private home development that is about 15 years old. Nice circular drive if one wants to go for a walk with little traffic. Few pets to contend with. Approx 1 hour from Lake Placid, Burlington, & Montreal. Airport is 8 miles away, 3 miles from Mall.
I enjoyed my stay at Philip and Tresa 's place. The wifi is very good so I could also do my work while I was there. I would recommend this to everyone!
Chin
2017-03-10T00:00:00Z
Great hosts. Nice quiet residential area. Very close to downtown. Quality for the price paid. Spacious and clean room. Thanks! Would recommend.
Charles
2016-12-17T00:00:00Z
Philip was a great host. We didn't get to see him much as we were in and out at awkward hours but everything was good to go in terms of checking in and out, and overall cleanliness, space and enjoyment. Thanks, Philip!
Lydia
2016-12-28T00:00:00Z
I do a bit of traveling and staying with Airbnb hosts. Philip's place was one of the most comfortable I've stayed in! I arrived late on a snowy evening after a long day at work. Philip welcomed me warmly. It was wonderful to take a hot bath right in my room before settling into the comfortable bed. Philip provided coffee in the AM. I'll definitely be back!
Kathleen
2016-12-12T00:00:00Z
Stayed here one night when a flight was cancelled and I had to make quick arrangements. The hosts were friendly and welcoming and the room was comfortable. The included hot tub was a definite bonus.
Barry
2017-03-25T00:00:00Z
This room was amazing. It had a jacuzzi in the room, which was a pleasant surprise. Thoroughly loved it!
Namit
2016-12-26T00:00:00Z
Wonderful stay! Very nice place and welcoming hosts. Communication was easy and quick. The room was really big and clean. Well located, especially if you're planning a hike in the Adirondacks the next day (or after a hike day). I really recommend this place. Would go back anytime!
Hugo
2016-11-12T00:00:00Z
Philip is an amazing host! The room is perfect! It's huge, and the tub is amazing! Would highly recommend this budget friendly spot. We got a chance to check out the other rooms in the house and they are amazing as well. We will definitely be visiting again! Thank you!
Justin
2017-02-22T00:00:00Z
Room Type
Habitación privada
---
Property Type
House
---
Accommodates
2
---
Bedrooms
Plattsburgh, NY, United States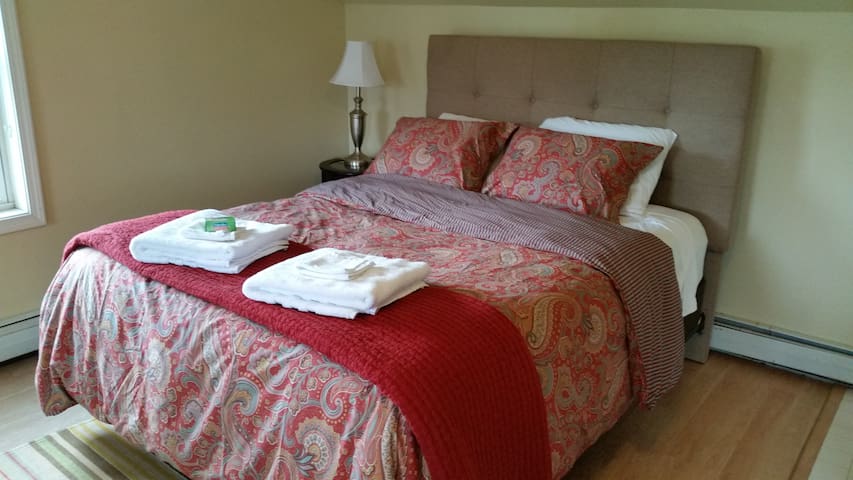 Enjoy unbelievable views of the beautiful mountains of Vermont. My place is located on Lake Champlain- the water is clear and clean with easy lake access. There are two beautiful lakeside porches to take in the view. Close to Ausable Chasm, 40 minutes from Lake Placid, about two hours to Montreal, and just a ferry ride from Burlington Vermont. The moon risings over the lake are amazing.
There is a steepness factor to this property. It is built on a hill which makes the views spectacular but there are steps involved. The house has an upstairs with two bedrooms, updated kitchen, LR and DR, bath with shower, and front porch the width of the house. The lower level has another full bath, laundry, huge bedroom with queen and twin. Both levels have completely furnished porches and TV's. 2 kayaks with house. All towels and sheets provided.
There is a cute outside brewery about 1 mile from the home. This setting has a close neighbor on the north side but an undeveloped lot on the south. East is the lake, and west is the road and the parking lot (which is shared with the north neighbor.)
Room Type
Entire home/apt
---
Property Type
House
---
Accommodates
6
---
Bedrooms
Keeseville, NY, United States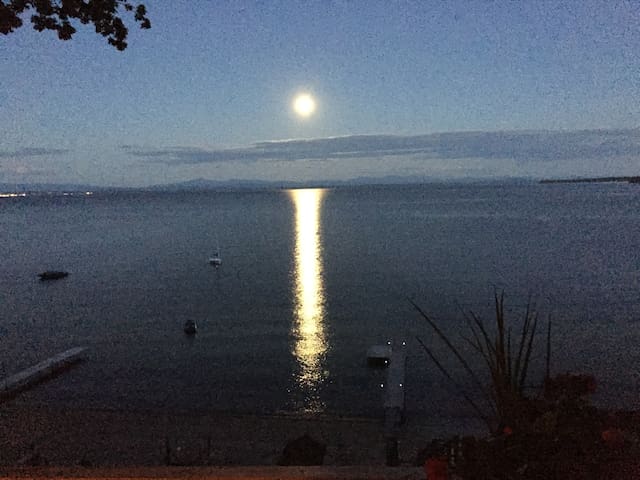 I hope you'll enjoy your stay here, it's one of my favorite rooms. You can wake to the sounds of the happy birds in the spacious king-size bed, then prepare for your day at the classic vanity. Ms. Hepburn would approve!
Hummingbird Home is one of the few guest establishments in the downtown Plattsburgh area. We're conveniently located within three blocks of both downtown Plattsburgh and SUNY. You'll find great dining within a short walk and we're minutes from the highway.
Jason provided a great, comfortable bed and breakfast style stay for us. The house is beautiful and the bed was super comfortable. We will definitely stay here every time we visit family in Plattsburgh. Jason and Josh are very attentive to all they're guests needs. One of the best places we've ever stayed at. Great location near dowtown and its night life and a short drive to the public beach!
Mitchell
2016-04-18T00:00:00Z
Jason's place is wonderful. I've stayed in quite a few Airbnb's around the world, and this is by far the best. We were continuously blown away by how comfortable, homely, beautiful and sweet the space was. Jason is an excellent host, so informative and welcoming! We are hoping to come back to Plattsburgh just so we can stay here again. Definitely worth every penny!
Keira
2017-03-18T00:00:00Z
Easily my best Airbnb experience. Beautiful home and the hosts are extremely considerate and hospitable. Enjoy!
Tamerra
2017-02-13T00:00:00Z
Jason made us feel very welcome. This is a beautiful Victorian home.
Mary
2016-10-03T00:00:00Z
Jason showed me through the house and then really left me alone. It was perfect for me.
Craig
2016-03-25T00:00:00Z
Our host had our room prepared for us when we arrived. The room was very clean, warm and inviting. The morning breakfast is prepared early enough and provide a good variety.
Mitchell
2016-10-10T00:00:00Z
Great Place In Every Way! WOW!! location, the bed, the "open bar" & breakfasts, the 5-minute walk to historic town center & waterfront right there! All in a grand Victorian - but first& foremost what makes this your place to stay are the kind & generous heart of both host. You feel like royalty.
shea
2016-07-03T00:00:00Z
Jason is a welcoming and attentive host. He made himself available without being at all intrusive. Hummingbird offers many different rooms for relaxation and gathering, a real bonus to a stay. The location is walking distance to downtown and CUNY campus.
Nancy
2016-11-13T00:00:00Z
Room Type
Private room
---
Property Type
House
---
Accommodates
2
---
Bedrooms
Plattsburgh, NY, United States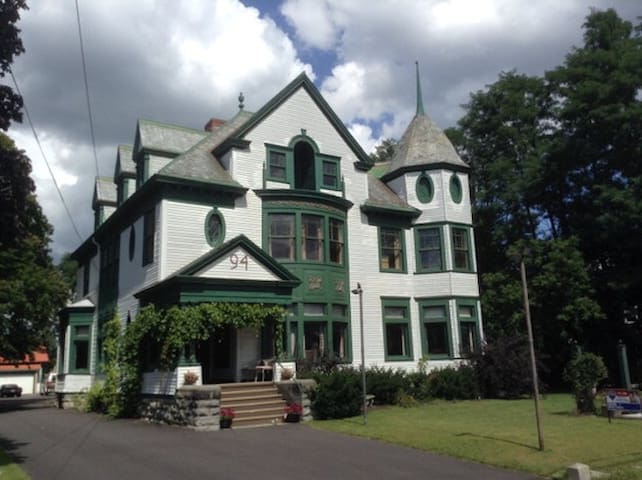 Welcome to Nestlewood Manor LLC. Your family vacation spot Traditional, Roomy, & Homey. Ideal for large group:single or multi-family vacation. Nestled between Lake Champlain, Lake Placid and the Adirondack Mountains. Close to Olympic Village, Whiteface, Vermont for daily ski outings. FLW and all fishermen welcome. Miles of water for boating & fishing. Plenty of parking for boats, campers, etc. Large deck & fire pit for perfect relaxing evenings. Fenced in back yard for pets. Montreal in 75 min!
A very "homey" environment. Pleasant relaxing space. Not too fancy yet charming enough to enjoy your stay in the area. Often have bands on the large deck in the front with tents and chairs throughout the lawn.
Located in a small village in the Adirondacks Mountains. Nestlewood Manor is located at the end of a small cul-de-sac and surrounded by woods and empty property. Just at the edge of town, so quick runs are easy to pick up last minute items, but you are out of the way enough to feel secluded.
This home was all that we could wish for a home away from home for the holidays! It was clean, cosy and spacious, large enough to accommodate our family of eight. The kitchen was fully equipped. The grounds are lovely. All our activities were easily accessible. Owners were very responsive. We would happily stay there again!
Arlene
2016-12-27T00:00:00Z
Beautiful location, a little secluded but not too far away from everything. Perfect little getaway. Vermont is not too far away by ferry so it makes a nice day trip. Montreal is also close by. Great experience, definitely would recommend to people who want to travel to New York.
caroline
2017-03-17T00:00:00Z
We stayed at Jim and Heathers house for a ski vacation the week between Christmas and New years. It was about 35-40 minutes to Whiteface Mountain and 50 minutes to Lake Placid. The house was very spacious, comfortable, and clean and had everything that we needed. There were 16 of us and we never felt crowded. We thought it was nicer than the pictures on airbnb! Heather and Jim were very gracious hosts and always responded very quickly to any questions we had. Would definitely recommend this house. Would love to go back in the summer!
Lori
2017-01-01T00:00:00Z
Room Type
Entire home/apt
---
Property Type
House
---
Accommodates
15
---
Bedrooms
Keeseville, NY, United States
Cozy little apartment, 1 bedroom, kitchen and living room. At Port Kent, NY. 90 min. south of Montreal. At the foot of the Adirondack. Massage therapist on site.
Furnished, equipped, private parking, pets allowed, room with double bed, sofa bed for 2 in the living room.
Port Kent is an ancient resort transformed into peaceful village. Half permanent residences, half resort. Golf club and restaurant.
Yes listing accurate. Quiet and very safe. Can't walk to anything except the law and ferry.
Byron
2016-09-24T00:00:00Z
Great place. Very clean and neat. Daniel is very friendly and easy to communicate with.
James
2017-03-26T00:00:00Z
I stayed at Daniel's place for two nights in July 2014. We had a really good time. Daniel's place is just across the street from Lake Champlain and just down the street (5-10 min walk) from a beach, train station and the ferry to Burlington, VT. Port Kent is such a nice quaint small town. If you plan on going to Ausable Chasm this is just 5 mins away and you are about 10-15 minutes south of Plattsburgh. Daniel was a really nice host and greeted us upon arrival to ensured we had everything we needed for our stay and when we left asked what he could do improve. In summary, if you are looking for a nice place to get away from it all, Daniel's apartment is the place to go. I would definitely go back.
philip
2014-07-22T00:00:00Z
Daniel and family made us feel welcome and at home. He kept us informed about his schedule and how to get the key to the apartment. The apartment was exactly as described and perfect for our visit. It was clean and quiet with a nice open feel. We would stay here again and recommend it to anyone who wants easy access to the ferry, train, or beach at Port Kent.
Mitch
2015-07-11T00:00:00Z
The place was cozy and very clean. I loved the location as it was practically right on the lake. Being used to the city, Port Kent was a quiet but very nice getaway. Daniel was a great host and provided everything we needed to have a nice stay.
Emily
2016-08-29T00:00:00Z
Daniel & Jezebel are excellent hosts. Their apartment is very roomy with all necessary amenities. The fold-away futon bed is so comfortable and easy to use and is definitely a lovely addition to the apartment. It definitely can accommodate 2 adults. The location is perfect for a calm time on the lake and it is conveniently located at the Port Kent ferry dock that takes people back and forth to burlington,VT. Their backyard is beautiful with lilac bushes and serves as a calm sanctuary to relax and unwind. They also offered us the outdoor dining table and chairs so that we could have a nice dinner outside.
Deepa
2014-05-27T00:00:00Z
Daniel was so accommodating! He answered all of our questions, offered advice about where to eat/get groceries, and went out of his way to make our stay pleasant. This is an adorable little apartment looking out onto a quiet, lush backyard that provided a restful haven for unwinding.
Christina
2015-07-04T00:00:00Z
Daniel was great, made us feel very welcome. The home was in a nice quiet location, near a small beach on the lake and we enjoyed out stay. We'd be glad to go again if we are in the area. We had everything we needed there.
Keren
2016-05-31T00:00:00Z
Room Type
Entire home/apt
---
Property Type
House
---
Accommodates
4
---
Bedrooms
Port Kent, NY, United States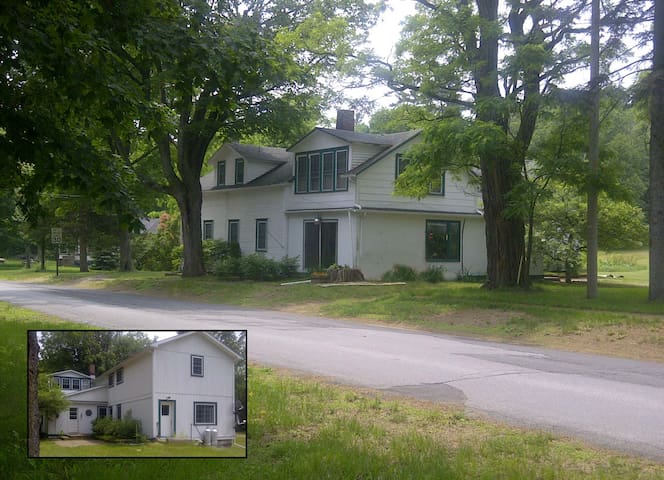 "Trout Pond Retreat" has earned its name!! It will take your breath away from the moment you step out of the car with the mountain views, the sounds of the trickling waterfalls and the birds singing, to entering the retreat you will feel right at home! This retreat is a short drive for all you love to do from Hiking , Horse Back Riding ,Swimming, Boating Canoe,Kayak, Fishing ,Cliff Jumping, Tubing,Paintball or maybe go to Canada or Vermont [Winter] Skiing, Snow Tubing, Ice Skating, etc. Enjoy!
Unique character abounds in this incredible farmhouse nestled in the heart of the Adirondack Park. One-of-a-kind decor with barn beams, wood and stone surrounding you (even in the master suite's double walk-in shower and jacuzzi tub) will take your breath away the moment you walk through the door. This house was made for entertaining, yet also maintains a warm and cozy feel, perfect for a romantic weekend getaway. Its large, fully appointed kitchen with a separate adjoining great room on one side of the breakfast bar and a dining room on the other, let's you fill the house with family and laughter, yet is equally as comfortable for an intimate dinner for two. If you are longing for the great outdoors, grab a glass of wine and head out to the large wrap-around porch. Enjoy the spectacular view as you watch the sunset over a mountain so close you can almost touch it. The attached gazebo is a great place for guests to enjoy watching the grill master of your group perform his magic on the huge stainless steel infrared grill. Surrounded by the pine and birch forest, you may even spot a deer or two. Handicap accessible, including a second jacuzzi tub on the first floor as well as a roll-in shower directly across from the first-floor bedroom, Trout Pond Retreat is the perfect getaway for one and all. It's also an ideal spot for your family reunion or wedding! We are centrally located so every direction brings a new adventure. Lake Placid, Lake Champlain, Whiteface Mountain and Montreal, Canada are all just a short scenic drive away. **BONUS** Each bedroom comes with its own cable t.v. Read less
This property is 20 min from Whiteface Mountain, 30 min From Lake Placid, One hour from Montreal (Canada) Just A short ferry ride to Burlington Vermont. The AuSable River flows just a mile or so from this retreat offering free access to world-class fly fishing. Local guide service is available to those wishing some direction and advice about exploring .(Lake Champlain) is just 15 mins away. providing accessibility to boating, Jet skiing ,sailing and so much more.There are many marinas dotting the shoreline and several offer rental options for power boats. The Kayak shack in Plattsburgh offers paddle board, kayak ,canoeing paddle boat rental. Whether Lake Placid's historic Olympic village environment is your preference or Plattsburgh's malls there is something for everyone in your group at ( Trout Pond Retreat) Located in the heart of ADK Park.
This place is like a paradise. It is underpriced for what you will be getting. Sheila and her husband are absolutely the nicest people you will ever meet and they will make sure you are taken care of. The house has everything that you will ever need and it located close to all the attractions. It goes without saying that we will definitely be coming back here. Thank you Sheila for your hospitality!
Shafkat
2016-07-18T00:00:00Z
I really can't say enough to describe the warmth and accommodations in this home! This is my first experience with airbnb and I have to say I am now spoiled. Sheila was great from beginning to end. This home exceeded my expectations. Thank you so much for helping make this family trip a memorable one Sheila! We will never forget it. Sabrina
Sabrina
2016-07-12T00:00:00Z
Trout pond retreat was all we'd hoped it would be. Sheila was extremely helpful and a great communicator. The house is beautiful and our 2 kids had a ball, as did we.
Gene
2016-09-05T00:00:00Z
We really enjoyed our stay at your place, you are on of the most welcoming, caring host paying close attention to even the smallest details about your guests, we will definitely be back. Stay the same.
Vijay
2016-05-30T00:00:00Z
Beautiful setting. Flowers fire pit wrap around porch with comfortable chairs tables... Hanging plants and sunflowers everywhere, fun watching the birds on the stay of bird feeders ; just a perfect outdoor retreat! Sheila welcomed us with a bag of farm apples and a box of donuts as well as a lovely welcoming note.
Joan
2016-09-19T00:00:00Z
Sheila is an amazing host and the Trout Pond Retreat is spectacular! The house has four sizable bedrooms and three full bathrooms -- one bathroom is on the first floor and is handicap accessible. Sheila checked in with me by text about a week before we arrived at the retreat, and then checked in daily during our stay to make sure we had everything we needed. The house was well stocked with extra bedding, kitchen supplies, and even baby supplies. When we arrived, there was a delicious box of cider donuts and a water bottle waiting for us. We absolutely loved sitting on the front porch of the house admiring the views, and our 18-month old enjoyed running around the huge yard. The house was a convenient drive to the ferry to Burlington and the Au Sable Chasm. We also enjoyed visiting the North Country Creamery and Au Sable Brewery nearby.
Kavitha
2016-07-05T00:00:00Z
Sheila was wonderful and more than accommodating. The house is perfect for a family retreat and to spend time away. We were welcomed with some pretty delicious Apple and doughnut treats! We had small children (6months, 2, and 4) and during this time of year there wasn't much to entertain them in this area. We did go to Burlington (1.5 hrs away) and Plattsburgh (30min) but for the ages I would recommend that families bring most of the entertainment. In addition, Sheila's house is very nicely decorated so be careful with those little ones! It was like Christmas for the little explorers. The house is fully stocked and we did not need anything. The fire pit is great but we did not use it due to our small children. Only issue (not the owner's fault) would be the large number of flies in the area and dead in the house. It must be something with the altitude or location. Not familiar as we live down south and on west coast. Nothing that a quick sweep with a broom or the Vacumn can't fix. But beware that there was a lot! Maybe time of season :). Overall we were very pleased! Perfect for large families, groups of people, and even couples.
Cecilia
2016-10-30T00:00:00Z
My family and I can not say enough about how great our stay was. The home is absolutely beautiful. Sheila had everything we needed to make our stay confortable and easy. When we booked our trip we intended on fun snow play with our kids. Instead we had beautiful 65 degree weather and were able to sit on the front porch and enjoy the beautiful views. We also were able to do some exploring which the kids loved. My family and I had such a great getaway and cant wait to go back! Thank you Sheila for being such a great host!
Amy
2017-02-26T00:00:00Z
Room Type
Entire home/apt
---
Property Type
House
---
Accommodates
8
---
Bedrooms
Keeseville, NY, United States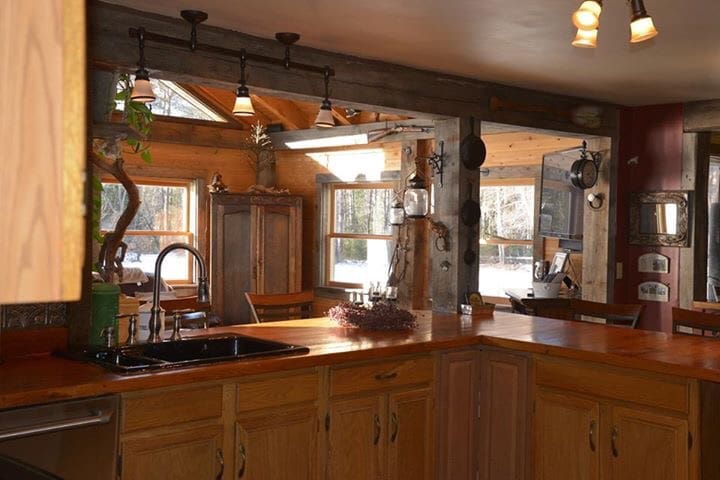 We are located in the valley of the Adirondacks we offer two rooms to our guest one is a large one with full bed in the back of the house and the other one is a smaller room in the front of the house both are upstairs. Rates are higher on weekends.
We have a huge music room, family room, kitchen nook upstairs private bathroom, two bedroom garage beautiful scenery we are close to whiteface mountain as well as Lake Placid it takes about a half hour to 45 minutes from here to Lake Placid less time for Whiteface Mountain. We are willing to meet and greet all walks of life and to be as helpful to them as we can. We will have coffee in the morning to those wonderful coffee drinkers. We will also have fresh linen as needed and towel supply. Also there is a library where you can sit be cozy and read a book. Well anyways i hope it will be a delight for you cause we will make you as comfortable as we can. And yes there will be internet access eventually for guests who like their internet.
The scenery is beautiful around here. There is a private camping site across the road which guests are welcome to take a nature walk. We have a trail that leads to the river. We have alot of tourist attractions around well one is AuSable Chasm. AuSable Chasm is only 5 to 10 minutes away from here. There are a few more areas around as well. There is also Lake Placid as well as Whiteface Mountain.
Room Type
Private room
---
Property Type
House
---
Accommodates
2
---
Bedrooms
Keeseville, NY, United States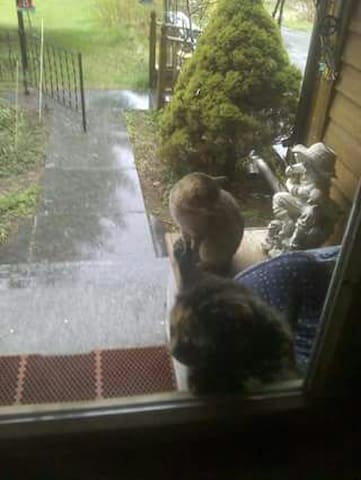 1

–

18

of

26 Home Rentals
Enter dates to see full pricing. Additional fees apply. Taxes may be added.