Attractions: incredible views, the beach, restaurants and food and family activities. You'll love my place because of the atmosphere, outer areas, light and comfort of the bed. My accommodation is good for couples, adventurers and families (with children).
Extraordinary place to rest there is nothing like enjoying everything that we offer Condo Playa Blanca view of whales and dolphins often can also fish and prepare everything that serves the sea with the help of read our cook take a kayaking or just relax sunbathing by the pool.
Just 15 minutes from Zihuatanejo and 20 Ixtapa where you can find everything you're looking to make your holiday the best experience restaurants, bars, places of interest, such as swimming with dolphins, fishing, kayaking, nightlife and unmatched quality of people is what awaits us
Room Type
Entire home/apt
---
Property Type
Apartment
---
Accommodates
8
---
Bedrooms
Zihuatanejo, Guerrero, Mexico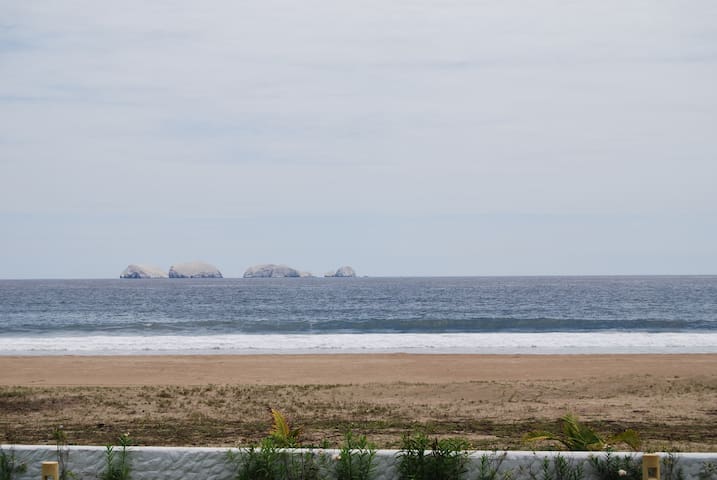 Brand new luxury apartment with private pool, right next to the sand and beach. Fully equipped. Very nice furniture with high quality wood. Infinite pool. Spend the best time of your life in a real paradise.
The perfect place to enjoy nature, 10 steps from the sand in a really luxury and fully equipped apartment.
The sea, plain and simple, 10 minutes drive to Potosi and 25 minutes to the airport
Room Type
Entire home/apt
---
Property Type
Apartment
---
Accommodates
8
---
Bedrooms
Playa Blanca, Guerrero, Mexico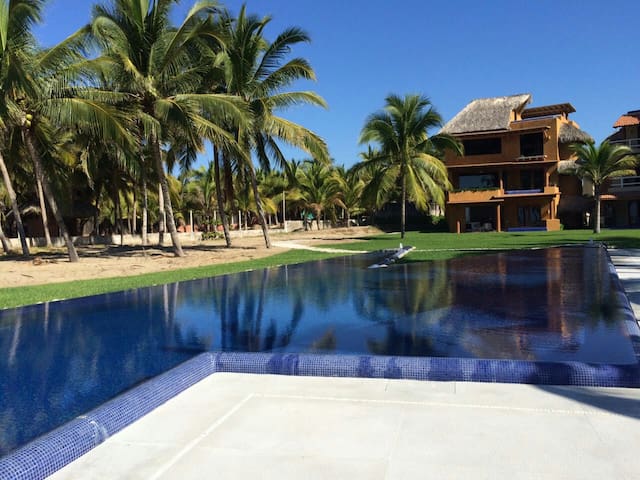 Very affordable apartment at Zihuatanejo. Closer beaches Playa Blanca and Playa Larga. Very quiet zone.
The host canceled this reservation the day before arrival. This is an automated posting.
Andrea
2016-12-27T00:00:00Z
Room Type
Entire home/apt
---
Property Type
Apartment
---
Accommodates
4
---
Bedrooms
Zihuatanejo, Guerrero, Mexico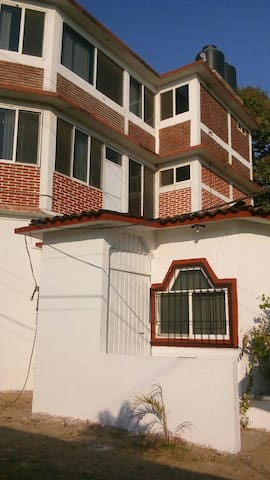 Acogedor departamento en el desarrollo de Residencias Villa del Sol, rodeado de jardines, y albercas. Con acceso privado a la Playa de la Ropa en la playa privada del Hotel Viceroy. Único desarrollo en la mejor playa de Zihuatanejo.
Un lugar exclusivo, cómodo, único desarrollo de departamentos en la Playa de la Ropa en el pueblo de Zihuatanejo.
Ubicado en el pueblo de Zihuatanejo dentro de un desarrollo residencial único con todos los servicios, seguridad restaurantes y deportes acuáticos.
Great 4 days with the family in Nuria´s house. The photo´s don´t show how beautiful the condo complex is. Quite new (or recently painted...), everything works and is very nice. The beach in aprox.70 meters away from the house, in the best area of the La Ropa beach (by far the most beautiful in Zihuatanejo). You can use the beach, with is the Viceroy´s hotel one, without cost. The house is comfortable, with 2 beds, ideal for kids, in the living room, and a comfortable bedroom with a king size bed.
Nicolas
2016-11-28T00:00:00Z
The host canceled this reservation 32 days before arrival. This is an automated posting.
Karla
2015-11-24T00:00:00Z
Our experience here was absolutely fabulous. The apartment was very comfortable for my husband and me and our 2 young kids. Very convenient access to the beautiful beach. The condo property was gorgeous with very friendly and helpful neighbors and staff.
Ellen
2016-03-12T00:00:00Z
My family and I had a wonderful time staying in the condo. It was large, clean and had everything you need for a great getaway. The walk to the beach is short and beautiful. The convenience of the Viceroy is there if you so desire. Nuria, was helpful and attentive to all our needs and emails. We will definitely be returning soon.
Michael
2015-09-15T00:00:00Z
We stayed in the Nuria's place in la maravillosa playa la Ropa for the weekend.... a complete relax! The apartment is really nice and comfortable with all facilities one could need. The beach is awesome and it is only 1 minute walking from the apartment :). Lots of restaurants are placed on the beach. The surroundings are very characteristic, plenty of nice and friendly people. La comida... very good! I recommend to stay in la maravillosa playa la Ropa.. I will come back for sure! :)
Alice
2015-07-12T00:00:00Z
From the time of our first contact with Nuria, she was incredibly responsive and very helpful. The location of her condo is, we believe, the best in the complex - private a quiet. The condo is about a 3 minute walk to the beach. There is an amazing, almost olympic size pool, less than two minutes out the condo door! Playa La Ropa is a wonderful beach - we walked it many, many times and ate at many of the restaurants along the beach! We will be back!!!
Charles
2016-11-11T00:00:00Z
Love the location of Nurias place, just a walk away from Playa La Ropa. You will see and hear beautiful tropical birds fly around and sings everyday. Lovely place to stay and will definitely go back!
Ingrid
2016-07-18T00:00:00Z
We had a blast and would definitely go back again. The condo is exactly as described. It is attached to a very nice hotel and everything is accessable to you. The beach is beautiful and overall pretty clean. Unfortunately we had to make our trip short, but could have easily stayed a week! The condo is a comfortable with everything you need. Thank you Nuria!
henry
2015-08-09T00:00:00Z
Room Type
Entire home/apt
---
Property Type
Apartment
---
Accommodates
4
---
Bedrooms
Zihuatanejo, Guerrero, Mexico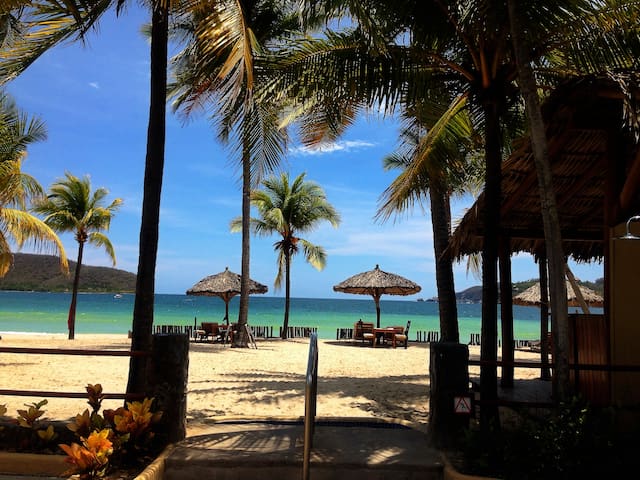 Overlooking Playa la Ropa, our lovely rental offers a quiet luxury retreat. Three bedrooms, two private decks, kitchen, entertainment center 4 bathrooms, and a resort-style pool you'll practically have to yourself. Its jus 4 minutes' walk to the beach and the view is just amazing!
Very private, and quiet place, ideal for 6 people or a romantic get away.
Beautiful hill 5 minutes ride away from downtown.
It was a first and an excellent first experience with Airbnb for us, as guests. The condo is beautifull, well organized. The location is wow! Oscar is always a mail away and answers very fast. We used the cooking services the day of arrival, it was a great idea! You can rent this place without any doubt.
Daniel
2015-11-19T00:00:00Z
Our host was very helpful and responded very quickly at all times by email. He was super nice and even emailed to check up on a friend who had a peanut allergy reaction and had to be rushed to emerge. The condo was AMAZING. It was super clean and had everything we needed including full laundry facilities and towels. The pool was amazing and we had it all to ourselves. The beach is nearby with a bunch of bars and restaurants. We didn't want to leave. I would recommend stopping in town to grab your food on your way in. There isn't any coal for the BBQ as well. This is good to know in case you are relying on cabs. You will have an amazing time and will never get sick of the view. If I can return I will return right back to this location.
Claudia
2014-05-16T00:00:00Z
The condo was exactly as advertised, and you cannot beat that view! We had a wonderful vacation, enjoying the short walk to the beach. We cooked and grilled, and enjoyed the VIEW - that view alone made our trip. The condo is very clean. Oscar was very responsive, answering a few questions that arose during our vacation very quickly. You can easily walk to Playa Ropa, but also walk to Playa Las Gatas if you don't mind walking over rocks - head to the left instead, you will love it.
Margaret
2014-11-15T00:00:00Z
Oscar was always concerned about our needs and kept a constant communication with me. He was very flexible and honest with us. The instruction were very clear. We arrived with out any problem.
Carlos
2016-06-11T00:00:00Z
STAY HERE! You will be blown away just how beautiful this La Ropa gem is. I feel like I won the AirBNB lottery when I arrived. The view is absolutely breath taking. Sitting on the balconies every morning while drinking coffee for sunrise is something I'll never forget. The home is so comfortable and huge. I'll admit there was only 2 of us, so we were spoiled with the space. A/C works great and so does the internet. Modern living. Slept excellent, a very quiet property! Felt very secure in the home, which had a safe as well as a security guard roaming the property at night time. (Great guy) Thee Host Oscar, communication was impeccable. Quick responses and excellent English. Always making sure we were taken care of. Any chance he could help or suggest local tips, he was ready. The amount of information he supplies you before you even arrive makes you feel like you know the city. Silvia, who greats you with the keys and also is the housekeeper daily is a wonderful lady. We arrived to Zihuat in the late evening so we arranged in advance through oscar for her to prepare us a meal at our arrival. WOW! I highly recommend this. The feast was fantastic, all fresh and delicious! We'll miss her! Prepare for lots of Stairs if you do not have a vehicle for the beach. We didn't mind as we are younger and felt the walk to La Ropa and back up to the Condo allowed us to really indulge on the beach! We hung out at la Perla every day, rented a canopy with chairs right on the beach for the day for 100pesos. Lots of cerveza & tequila. The Grilled Octopus was a daily occurrence. Look for waiters Jorge or Gregorrio, they really took care of us. Tell them Roberto & Andres sent you! The massage tent right next to Perla was our choice. 1 hour for 200pesos, wonderful masseuses. The definition of relaxation on the sand! Please do yourself a favor and walk up the road above the Punta Marina residence to La Escollera. They took care of us and have an infiniti pool with the definition of a "Million dollar view" that you can dip into while eating and in between drinks/ food! EL Vigia is a great nearby restaurant as well! I really cannot say enough good things about our stay. Already planning next year to return and bring more family & friends. (Tip: Get a bag of Cafe Imperial organic local coffee beans to enjoy every morning, delicious!! Black coffee so tasty) Thanks again Oscar & Silvia(URL HIDDEN)
Robert
2016-11-18T00:00:00Z
Oscar was always available by text. The condo is beautiful and the view fabulous. Close to Laropa. We had no complaints.
Paulette
2016-11-08T00:00:00Z
Todo estaba tal y como en el anuncio, el lugar es muy cómodo y tiene todo lo necesrio para un a agradable estadía. Oscar siempre estuvo al pendiente y Silvia la encargada es muy amable.
Alejandro
2016-09-19T00:00:00Z
Excelente lugar para vacacionar y relajarse, un lugar muy tranquilo, limpio y amplio. Todo está en excelente estado, cuenta con una vista increíble de playa la ropa, la cocina está muy bien equipada. En las cercanías se encuentran varios restaurantes que no se pueden dejar de visitar. Tanto Oscar como Silvia siempre estuvieron al pendiente y resolviendo rápidamente las dudas que tuvimos. Recomiendo este lugar 100%
Guillermo
2016-11-14T00:00:00Z
Room Type
Entire home/apt
---
Property Type
Apartment
---
Accommodates
6
---
Bedrooms
Zihuatanejo, Guerrero, Mexico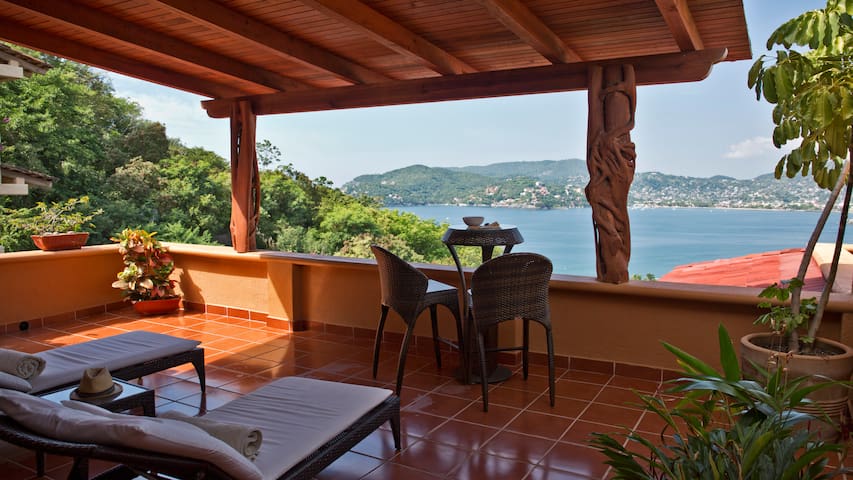 Habitación sencilla equipada con una cama king size, televisión con cable, ventilador de techo, wifi, alberca y lo mejor es que estamos a 10 metros del mar de playa la ropa
Es una habitación sencilla con una cama king size televisión con cable y ventilador de techo a escasos metros de la playa la ropa
Estamos en la Colonia la ropa a 10 metros de la orilla del mar es una de las playas más tranquilas en el oleaje también hay varios restaurantes de comida internacional
You will be feel like your home! Great host.
Jorge
2017-03-16T00:00:00Z
Carlos and his wife were really accommodating. The place is perfectly located in front of the beach. Recommend this place for a really relaxing stay.
Tom
2017-03-30T00:00:00Z
Room Type
Private room
---
Property Type
Apartment
---
Accommodates
2
---
Bedrooms
Zihuatanejo, Guerrero, MX, Guerrero, Mexico
Full apartment with tv, wifi, ac, spacious area with couches and dinning table, kitchen with bar, microwave, electric devices, fridge and utensils. Main room with bed for 2 and full bathroom, second room with twin beds. Shared pool. 10 min from dt.
Great apartment, with all the amenities we needed and functional space for a week. Not far from the beaches and Pescador walk just down the road. Armando the groundskeeper was very welcoming and helpful. We would stay here again!
Ausra
2017-04-01T00:00:00Z
Daniel and Armando did and excellent job of making our stay comfortable and enjoyable. The apartment was well appointed and very clean and exactly as advertised. One thing we thought unusual was that the only bathroom was the en-suite master, so it was not functional if used by 2 couples. Overall we were thrilled with the location, apart from the nearby PA blaring music from 8 to 10 PM each night. We particularly loved the pool and garden, which we had to ourselves throughout the stay. It was a wonderful respite from the heat, impeccably clean, and surrounded by a magnificent garden which was loaded with exotic fruits and flowers. Thanks especially to Armando for his very gracious help, both with the apartment, in his tour of the garden, and in his guidance in the neighborhood in general.
Brad
2016-11-24T00:00:00Z
Wonderful view, airy and bright apartment. Spacious pool and grounds. 20 minute walk to town beach and old Centro shopping district and mercado. Short drive to Playa Ropa.
Don
2017-03-10T00:00:00Z
El apartamento cuenta con todo lo necesario, es muy cómodo y seguro. El único detalle es que la ubicación no es turística(;
Vivian
2017-01-22T00:00:00Z
Casa très bien situé et tel que les photos .Plage LaRopa a ne pas manquer pour les baigneurs.Merci Hector
Richard
2017-03-18T00:00:00Z
Room Type
Entire home/apt
---
Property Type
Apartment
---
Accommodates
5
---
Bedrooms
Zihuatanejo, Guerrero, Mexico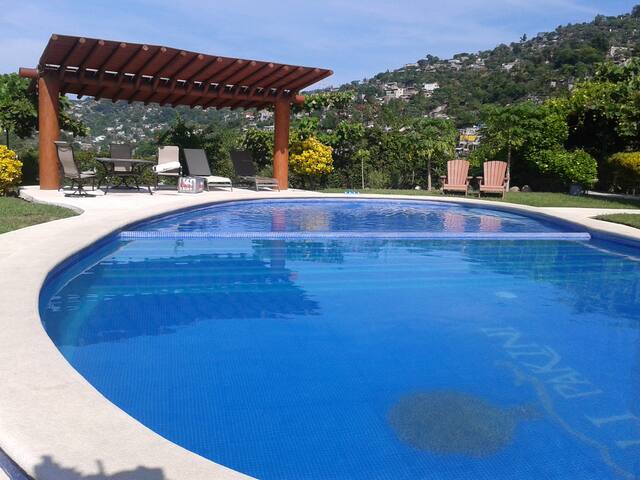 It is a bungalow to relax and have an unparalleled tranquility, an incredible view from your bed, sleep and wake to the soothing sound of the waves and sun vibrant Zihuatanejo, and at night enjoy the stars and the sea! Bungalow with sea view and beach access wood about 2 minutes walk
The view from your table or relax in the hammock watching the bay make it unique are 4 bungalows each with separate entrance, there are no common areas rather than parking. room cleaning 1 time per day is done. And we are very close to the sea.
It is a very quiet area, where most people go to relax
Room Type
Entire home/apt
---
Property Type
Apartment
---
Accommodates
4
---
Bedrooms
Zihuatanejo, Gro., Mexico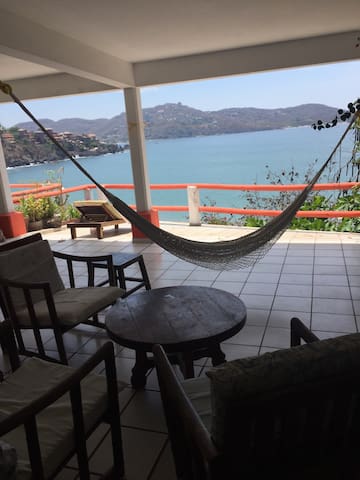 great views from balconies at La Madera beach, this is a small (4 floors) beachfront hill place just 3 blocks away from downtown, main square & kiosk, where church, markets, galleries, banks and everything is, all found within walking 5 minutes tops, or by a simple taxi cab ride if you prefer (3 us dlls) no phone tv or pool, a simple ocean front room with a view, a great one by the way.
simple yet comfortable traditional style one bedroom with a magnicent view from balconie, where sitting table and kitchen is, cofee maker microwave small fridge and stove with utensils are provided, drinking and cooking water from the large jugs are provided on demand. a corner store is conveniently located 100 steps away, all bigger market supplies 3 blocks away.
lively streets by the evening, cocktails and dinner just one block away many options from home cooking to high end gourmet international, reasonable prices.
The host canceled this reservation the day before arrival. This is an automated posting.
Samantha
2017-04-10T00:00:00Z
This is a charming small hotel overlooking playa del Madera. Everyone is very kind and helpful.
Nancy
2017-03-20T00:00:00Z
Eduardo's place is wonderful! The location is amazing as you are seconds from the beach as well as the town. The views are so beautiful with the pacific coast right in front of you. You open the sliding door of the bedroom and the ocean breeze comes right in. It is a seriously romantic spot! As well, you can walk to loads of little restaurants down the hill or be downtown in minutes. Eduardo will ensure that you have everything you need for your stay and even had flowers sent to my room for my birthday as he knew I was travelling solo! There is security on site. If you have a question or problem Eduardo will respond quickly via text or by calling you. He is there in a flash and he even took and brought my laundry back and forth. My apartment was the penthouse which I recommend as the balcony is huge with an outdoor kitchen. Because you are at the end of the street I think it is a little quieter and more secluded. You will not be disappointed.
Laura
2017-01-28T00:00:00Z
The apartment was very nice. Everything was clean and in good order. Beds were comfortable and the rooms were large. The large patio was fabulous and offered the most extraordinary view of Zihuatenejo Bay. It walking distance to Beaches, shops and food (also fab). We are planning to return again and again.Eduardo met us at the airport and helped us obtain our rental car and then lead us to the residence. He was prompt to reply to any concerns via text or phone and was so very pleasant in all regards. We went fishing with Max Santos and he also guided us to some unique places because he was so proud to show off his beloved Mexico! What an outstanding vacation. I cannot compliment Eduardo and the people of Zihua enough.
tom
2016-11-25T00:00:00Z
We had a delightful stay at Casa Adriana (room #7). We enjoyed the great view of the bay from our balcony! Having two bedrooms was an unexpected plus and having a kitchen was great for eating in. The cross breezes in our rooms were very welcome, as well as the ceiling fans and air conditioners on hot nights. The casa was in a great location for beach access, walking to town, and walking to the shops. It is located on a hill overlooking the bay. The many steps down to the beach was worth the view on top! Eduardo is a great host, very attentive and has a delightful sense of humor. We appreciated the transportation he provided us to and from the airport. We have already recommended this Airbnb to a friend and will continue to do so. Thanks Eduardo!!
Trina
2017-02-23T00:00:00Z
Thanks for making are stay so convertible the place was great we had the upstairs apartment on the top floor the view was unbelievable Eduardo picked us up at the airport and brought us back to the apartment made sure we had every thing and then thru out are stay he continued to check on us to see if we needed any thing he really is a great host the place is just like it is described but only better I think it has the best view and location in all of Zihua ! I highly recommend this place to anyone looking for a great place in Zihua. Daniel Donich HOMER ALASKA
Daniel
2015-12-24T00:00:00Z
Todo fue segun la descripcion. La piscina particular era marivillosa! Toda la familia extendida de Eduardo y Tania era tan amable y considerada de todo. Siempre sentimos seguros, relajados y Eduardo mantuvo contacto con nosotros para cualquier cosa. Gracias por TODO!!! no podemos esperar regresar!
Kati
2016-07-07T00:00:00Z
Room Type
Entire home/apt
---
Property Type
Apartment
---
Accommodates
3
---
Bedrooms
Zihuatanejo, Guerrero, Mexico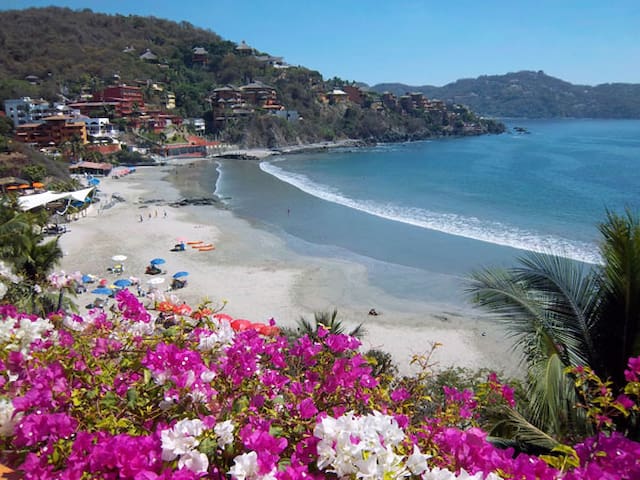 A lovely 2 floor condominium, just a few steps from one of the most wonderful and warm beaches in Mexico. This cozy place has 2 bedrooms with two double and two individual size beds, 2 full bathrooms, full kitchen and dining area, and sitting room fully equipped with LED TV and cable entertainment. Inside an exclusive building that includes a large pool, lovely common green areas and a private parking lot. Perfect for couples, families and groups. Close to restaurants, bars and watersports.
This place is lovely. It's one block to Playa La Ropa beach. We had so much fun navigating the beach and the kids enjoyed a fresh water swim in the pool after playing in the waves. It has indoor and outdoor space. The rooms are large and the space is well-equipped. So much to Jose and Estella for making our stay fantastic!
Alison
2017-04-05T00:00:00Z
Great location and price. Lovely pool, and other guests were friendly and helpful. It was good to have a washing machine and dishwasher. The air conditioning was efficient and quiet.We liked the smart TV.
Eric
2017-02-15T00:00:00Z
Thoroughly enjoyed staying here for 2 weeks over spring break. Great location excellent pool and pleasant neighborhood . Safe for kids and easy access to the beach. Extremely handy having the taxi stand right across the street and for 50 pesos including tip you can head into town. Owner was quick to reply when we had any questions as well as the neighbors were all very helpful. Zihua is so beautiful!
Mark & Maureen
2017-03-28T00:00:00Z
This condo is finely situated. It is close to La Ropa beach (one block) and right next to the small pool. There is a beach umbrella and 2 chairs to take down to the beach. The condo is starting to show its age in many respects and hopefully will have some interior details upgraded soon. Our hosts were most gracious and helpful.
Marty
2017-01-03T00:00:00Z
Nice place
james
2017-01-11T00:00:00Z
Muy confortable la estancia, sus instalaciones buenas y la atención muy buena
Marcelo
2016-12-23T00:00:00Z
Room Type
Entire home/apt
---
Property Type
Apartment
---
Accommodates
6
---
Bedrooms
Zihuatanejo, Guerrero, Mexico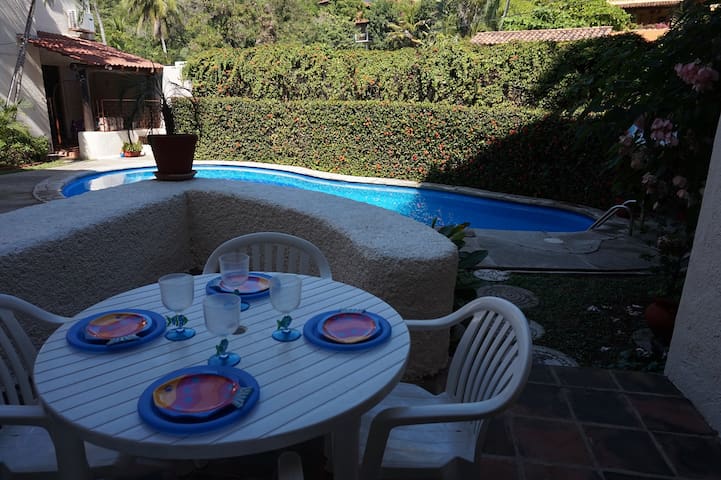 Amazing open palapa apartment with great view from almost everywhere, including from the pool infront of the living area. It is a fresh and relaxing space, with roof fans and air conditioners in both spacious high ceiling bedrooms. Guests can use the condominium common areas, such as the beautiful infinity swimming pool with deck chairs and a small gym. Housekeeping 3 days a week (or daily if needed) that includes serving breakfast and local food meals under request.
Perfect for couples
Easy access to Zihuatanejo's boardwalk to downtown and half a block away from one of the best Italian restaurant in the area, Il Mare. It is located at a 5 minutes drive to the nearest beach "Playa La Ropa", a 15 minutes drive to the Public Golf Club "Palma Real Ixtapa" and a 20 minutes drive to Ixtapa´s hotels area.
Room Type
Entire home/apt
---
Property Type
Apartment
---
Accommodates
6
---
Bedrooms
Zihuatanejo, Guerrero, Mexico

The Penthouse Suite counts with 2 separate bedrooms with bathroom each. It has its own private spacious terrace with a big full equipped kitchen with bar counter, dining area, deck chairs and hammock and a nice view to the pool area. About us: We are a small, family-run hotel on the beautiful Pacific coast of Mexico in the charming fishing town of Zihuatanejo Our hotel offers: 3 comfortable rooms for 2-3 persons with bathroom, minibar and comunal kitchen. 2 Apartments with 1 bedroom, bathroom, fully equipped kitchen, living and dining area, for up to 4 people. 1 Penthouse-Suite with 2 bedrooms, 2 bathrooms, a large open kitchen with bar and dining area on a spacious sun terrace with deck chairs and a hammock. All rooms are lovely decorated in traditional Mexican style with carved wooden furniture and features and count with ceiling fans,aircondition and cable TV. WIFI and purified water are available free for our guests. Just 5-10 walking minutes from the beaches 'La Madera' or 'La Ropa', or from downtown everyone finds what he needs. In downtown the vibrant life at the Central Market with its colorful variety of fresh foods as well as every kind of shops, bars and restaurants that meet almost any taste. The beaches in and round the city offer a great variety of entertaining activities such as banana boat, para-sailing, or horseback riding. Other attractions are tours for snorkeling, diving or deep sea fishing, which can be booked directly at the hotel. Peace seekers may enjoy the extent miles at the beaches of 'Playa Blanca' Playa Larga or at the lagoon in ' Barra de Potosi '. Our hotel pool area with sun loungers and a covered rest area offers you opportunity to relax with your favorite drink.
Four of us shared the upstairs apartments. Natascha was a fantastic host. She was attentive & available but gave us our independence. The place is beautiful. We particularly loved the outdoor kitchen and the pool. We had a problem with the airline losing luggage and she helped us coordinate its return - I'm still grateful :) Also, the daily housekeeping service was so fantastic. Altogether a perfect visit.
Lara
2015-07-04T00:00:00Z
La Quinta Camelinas was fantástico. We enjoyed the two rooms of the Penthouse and had the best time. The Lovely breakfast at Tonio's was excellent. We were given great help by Natacsha and the rooms were clean and well kept up daily. We are so grateful to have stayed in a great place and made Zihua a place to remember.
Monica
2016-07-20T00:00:00Z
this place was so lovely. beautifully appointed, vibrant, peaceful. comfortable and welcoming complete with the smells of freshly baked bread each day. a beautiful breakfast selection, great coffee. its in a safe and friendly local neighborhood. we felt completely comfortable walking home at night and it was nearby several excellent restaurants and a short walk to the beach. we want to come back! Thanks so much!
Roxanne
2016-11-28T00:00:00Z
This little home away from home in Zihuatenejo is perfectly located to enjoy both the town and two beaches. It is situated at the base of the road that leads to Playa la Ropa and is also within very easy walking distance of Zihua Centro, the Mercado, and the municipal beach. In general, taxi drivers don't seem to know where it is. Tell them it is about a block southeast of the fire station. We enjoyed our time here and would like to offer a couple hints so others will as well. The neighborhood is a real neighborhood. Dogs bark and roosters crow. If you think this will bother you, bring ear plugs. Additionally, the mattresses are hard and might be difficult for someone with back issues. Access to the Penthouse involves climbing a steep circular staircase which would be a challenge for someone with mobility issues. And that sweet swimming pool is delightfully refreshing, the little grocery store around the block has everything you need and the neighbor's puppies are the cutest ever! Natascha is a capable host and made sure to check in with us to see that things were going well but didn't smother us. We had a wonderful time in Zihuatenejo and look forward to returning soon!
Janet
2016-01-16T00:00:00Z
Natascha met us on our arrival with friendly smiles and good advice for a nearby restaurant to get a good supper after a long day flying. The hotel is exactly as pictured in her great photos - the color in the photos had initially attracted us - and as described on the web site. The small hotel offers a great opportunity to get to know other travelers, especially in sharing the charming patio area. It was especially hot when we were in Zihua in January, but the many fans and the efficient air conditioning, and of course the pool, made for a comfortable experience. We would definitely stay there again if we return to Zihua.
Nan and Fred
2016-02-01T00:00:00Z
Room Type
Entire home/apt
---
Property Type
Apartment
---
Accommodates
4
---
Bedrooms
Zihuatanejo, Guerrero, Mexico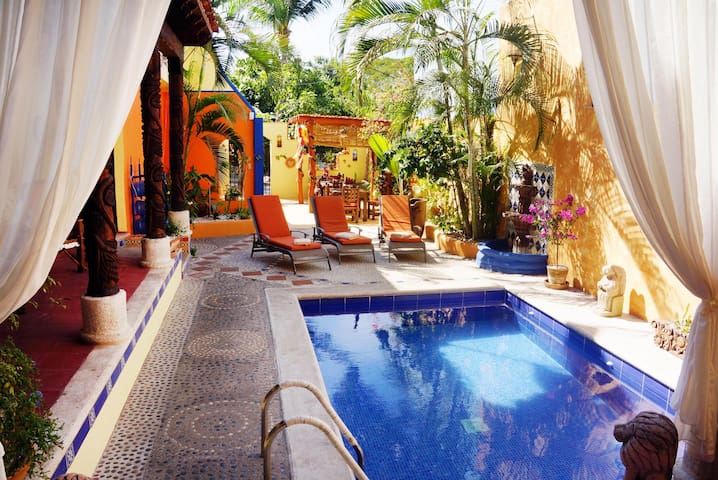 Comfy private room with private bath, A/C + WiFi. Overhead fan, dresser, queen size bed and hanging closet. Make the most of your stay with my comprehensive local guide to activities, restaurants and bars, fun day trips, Spanish immersion and more!
Welcome to Zihuatanejo and my pad just steps from La Madera beach and a quick walk from downtown! This is a great base to explore this lovely quaint and friendly little beach town. I´ve lived here over 10 years and have put together a comprehensive guide to local activities, restaurants, fun day trips, Spanish immersion and more! Make the most of your stay here with someone who has lots of local knowledge and who loves giving guests a true local experience! Zihuatanejo offers all kinds of fun activities and I put my guests in touch with reputable local service providers as well as often guiding trips myself! ** Snorkeling & Scuba Diving ** Surfing Trips & Surf Lessons ** Yoga Classes ** Stand Up Paddle Board Tours & Lessons ** Mexican market tours & Cooking Classes ** Spanish Immersion Lessons ** Sailing, hobie cat, jet skiing and parasailing ** Fishing (big and small catch) ** Day trips to the waterfalls, hot springs, caves, archeological site, Mexican temazcal (sweat lodge), natural reserve and more! My Place I have a large second story apartment in a quiet residential complex made up of mostly Mexican families and a few expats. My apartment is home to a couple of lovely kitties (and a foster kitty and foster rescue pup) who are very chill and split their time between running around outside and lounging around the house. The room is quite large with a queen size bed, dresser and hanging open closet. Overhead ceiling fan and A/C will keep you nice and cool for sleeping. The room has it´s own private bath and shower. I provide guests with clean sheets, bath towel and bath essentials. I have beach towels for rent at a minimal cost. Guests can use the kitchen and common areas and have WiFi access. There is off street parking within the complex if you are arriving by car. The area is a few blocks from La Madera beach and a quick walk into downtown Zihuatanejo. It´s a great base to explore the town and within walking distance to all beaches within the bay (La Ropa, La Madera and Las Gatas). Nearby is downtown "el centro" with many restaurants, farmers market (as well as a weekly organic market), shops, cafes, bars and banks. If you prefer to get a ride to the beach, you'll find plenty of taxis and frequent mini-buses that shuttle back and forth between beaches and downtown, just a block from the apartment. Renting a car is not really necessary. If you are interested in language exchange programs, cooking classes, surfing, scuba, snorkeling, yoga, cultural excursions, etc, I've lived in the area for over 9 years and am happy to provide insider info and recommendations on what to do and where to go! Ask me about the local hot springs and waterfalls ... these are places even some long time Zihua residents have yet to find ;) Our international airport is only a fifteen minute ride from my place and you can either opt for a private taxi, local collectivo van or I can arrange to pick you up for a minimal charge. If you want to have an authentic Zihua experience, meet the locals and get a real taste for the area, you should definitely come stay with me !! Bienvenidos a Zihuatanejo !
I love my neighborhood, its close to the beach and also a quick walk into downtown. The neighborhood is Mexican and local with just a couple of gringos living in the complex. I like the familiar feel and all the neighbors here are really friendly.
Maura was a wonderful host, full of helpful tips to help us find our way about town. We thoroughly enjoyed our stay with her.
Ruth
2013-03-31T00:00:00Z
I found the apartment a bit dark
Louise
2017-01-07T00:00:00Z
Maura was incredibly helpful and provided a very comprehensive list of what to expect/do/eat in Zihua. Her place is conveniently located between the downtown area and Playa la Ropa (our favorite beach), so we were able to walk everywhere very easily. We had a lovely time relaxing at the beach and it was the perfect end to our vacation.
Jordan
2014-09-27T00:00:00Z
We loved Zihuatanejo, and Maura was very helpful in providing us with directions, snorkeling and restaurant advice. Maura's place is in a convenient location and was a short walk to the Madera beach, which we enjoyed even more than La Ropa.
David & Carrielynn
2016-01-01T00:00:00Z
Maura was a very kind and helpful host. The location of her apartment is great- close to the beaches and restaurants. The room was a little warm but the air conditioner was very helpful at night.
VERONICA
2013-02-06T00:00:00Z
Maura was the perfect host. Her lovely place was well located and she gave us piles of great info on all the best places eat, see, and do. Maura and her cool cats the two Cookies welcomed us and we are glad to say that my girlfriend and I both recomend staying with Maura
Danny
2012-02-10T00:00:00Z
My partner and I were looking for a comfortable home like environment over christmas and Mauras place was perfect! Such a short walk to everything. Beautiful La Ropa beach and the main town center were easily a nice 10 minutes away. Maura was very welcoming and allowed us to feel very at home and for that we thank her greatly.
Daniel
2013-12-30T00:00:00Z
Maura place is very convient to the centro in Zihuatanejo...you've got to love the Pinata corner!!! It was easy to find, she gave great directions, her place is very roomy, safe and clean.
Dale
2014-12-12T00:00:00Z
Room Type
Private room
---
Property Type
Apartment
---
Accommodates
2
---
Bedrooms
Zihuatanejo, Guerrero, Mexico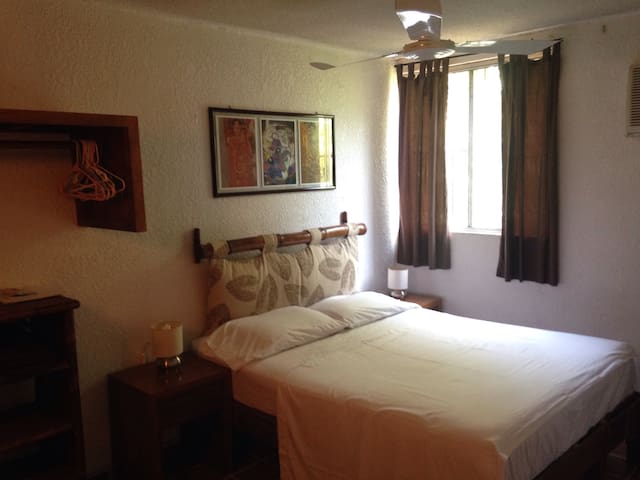 The apartment is located very close to the hotel zone. Attractions: Beaches, dolphinarium, crocodile farm, is located just minutes from the pier to the island of Ixtapa and to make family activities, water sports, nightlife, has public transport nearby as well as the airport. My accommodation is good for couples, adventurers, business travelers and families (with children).
If you decide to enjoy the apartment to rest, you can asolearte in the pool or at the top (Roof Garden, private party can only use people who are hosted) will soon have jacuzzi .... or at night you can share with your family palapa or friends in the department, same as this fitted with a bar and bench
The host canceled this reservation 66 days before arrival. This is an automated posting.
Laura
2016-10-21T00:00:00Z
Departamento muy cómodo con todos sus servicios, omaira muy atrnta y pendiente de cualquier cosa. Tienes que ir en auto ya que si llegas muy noche al depa los caminos están un poco solos.
Jonathan
2017-02-06T00:00:00Z
Room Type
Entire home/apt
---
Property Type
Apartment
---
Accommodates
6
---
Bedrooms
Zihuatanejo, Guerrero, Mexico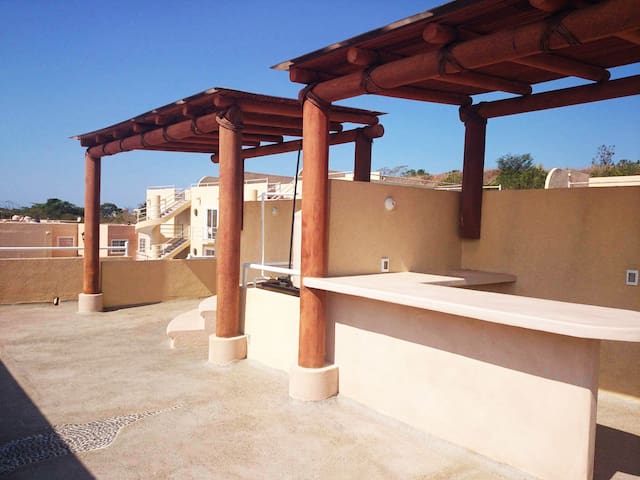 Attractions: incredible views. You'll love my place because of the cozy space. My accommodation is good for couples and families (with children).
The host canceled this reservation 68 days before arrival. This is an automated posting.
Vincent
2016-10-24T00:00:00Z
Room Type
Entire home/apt
---
Property Type
Apartment
---
Accommodates
4
---
Bedrooms
Zihuatanejo, Guerrero, Mexico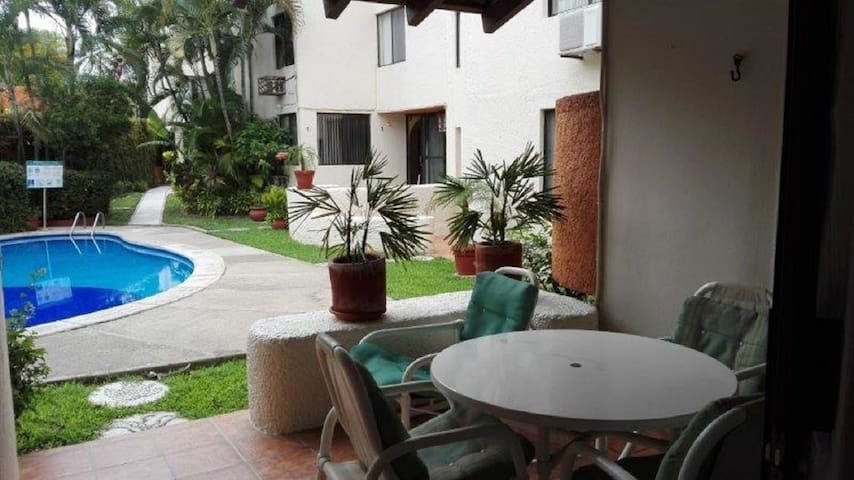 The suite features: -Air conditioner -TV Cable -Hot water -Parking lot Daily cleaning -Service -Security 24 hours -Kitchen -Dinning room -Living room Excellent location, 10 minutes from the main beaches and Ixtapa Perfect for a family weekend or longer stays
Es un buen lugar, en carro la playa más sercana está a 10 minutos, hay muy buen transporte, es fácil desplazarse a cualquier playa, a dos cuadras del hotel hay aurrera, a tres cuadras esta la comercial mexicana. El tal lugar esta tal como aparece en las fotos, es bonito, tranquilo, cómodo. El precio está muy bien
Claudia
2017-03-20T00:00:00Z
Room Type
Private room
---
Property Type
Apartment
---
Accommodates
7
---
Bedrooms
Zihuatanejo, Guerrero, Mexico
Our gorgeous 2BR/2BA brand-new villa at Ensueño 10 hangs like a jewel above Playa La Ropa in Zihuatanejo, Mexico. C'est la vie. This is the life. Extraordinary villa at Ensueño 10 overlooking the bay, where French farmhouse meets Costa Grande. We also have a third DETACHED bedroom suite for an extra fee.
Our luxurious villa with a rock wall a foot thick (think castle) features spectacular vistas from every room. It is one of just six villas in the compound. Newly built, extraordinary villa at Ensueño 10 overlooking the bay, where French farmhouse meets Costa Grande style. Ensueño means 'daydream' and this villa is a dream both day and night. It has been the vision of talented designer/builder Andrés Saavedra to design a small, boutique eco-friendly complex from the ground up. This is it. Our luxurious villa with a rock wall a foot thick (think castle) features spectacular vistas from every room. It is one of just six villas in the compound. Ensueño 10 has a lovely green salt-water pool overlooking the bahia. The pool area features ample lounge chairs and a fiesta-sized shaded palapa (palm frond roof) with a barbecue and seating. You will not believe your luck when you see this villa. There is only one shared side wall, so nobody will be stomping overhead: each villa sits on its own land. It is the perfect place for a first or second honeymoon. We have two bedroom suites on the main floor, with the option of renting a third detached bedroom suite for an extra fee. We are four flights up, but the funicular can slowly ascend you to the front door. The air- conditioned gym is equipped with Life Fitness treadmill, elliptical trainer and free weights. Our casa is right above the pool. Our mission is to help folks learn to love Zihuatanejo and its surrounding areas as much as we do and to give them the best vacation possible. This is an exceptional villa with gorgeous furnishings and appointments, lovely art and a drop-dead view. If you enjoy the finer things in life, this is the villa for you. You will be happy here.
It has been the dream of talented designer/builder Andrés Saavedra to design a small, boutique eco-friendly complex from the ground up. This is it. Our luxurious villa with a rock wall and a soaring palapa roof features spectacular vistas from every room. It is one of just six villas in the compound.
C'est La Vie in Zihuatenejo is a great spot with lovely views and a warm inviting layout. Perfect for a family or small group of friends. Situatated a brief hike from Playa La Ropa and a taxi ride into town it makes for a perfect vacation getaway. Owner is great and property manager in Zihuatenejo is fantastic.
Thomas
2016-12-27T00:00:00Z
The suite is very spacious and contained more the could be expected for kitchen accessories, extra shampoo, and lots of towels. We loved the pool and closeness to the beach and being on holiday the walk up the hill was good exercise. A wonderful place to stay with breathtaking views and everything you'll need for a perfect vacation.
Petra
2017-01-22T00:00:00Z
Room Type
Entire home/apt
---
Property Type
Apartment
---
Accommodates
6
---
Bedrooms
Ixtapa-Zihuatanejo, Guerrero, Mexico
Luxury condo on the beach with fully private areas; infinity pool; Jacuzzis; restaurant with excellent food and very economical; ideal place to relax; fully furnished and equipped; beautiful view with balcony overlooking the sea!
Lovely place. Ma Angelica was very quick to answer any questions or help out in any way.
Josee
2017-02-17T00:00:00Z
Fantastic location, the restaurant downstairs is so good, actually it is cheaper than most restaurants in ixtapa. Pool is so good, our children just enjoy the time they spent at the pool. Owner is nice, get a lot of help from her, will definitely come back.
Wansheng
2017-02-09T00:00:00Z
Mis amigos y yo disfrutamos mucho nuestra estadia, es un lugar muy seguro y la gente muy amable. El condo cuenta con todo lo necesario, la cocina esta muy bien equipada, las camas son muy comodas y los baños tambien se encuentran en buenas condiciones. Las albercas y jacuzzis del edificio son excelentes. Angelica siempre estuvo al pendiente de nosotros, definitivamente pensamos regresar :)
Mari Tere
2016-11-21T00:00:00Z
Precioso depa!!!!!! Nos encanto!!! Mil gracias Angelica!:) espero regresar pronto:)
Joel
2017-01-22T00:00:00Z
Muy buena atención de parte de Angélica , siempre estuvo al pendiente
Julieta
2016-11-27T00:00:00Z
El departamento está igual que en las fotos, muy limpio y con la mejor vista. Equipado con para cocinar.
Andreaa
2016-05-30T00:00:00Z
Buena la atención de Angélica, y el condominio de buen gusto en la decoración.
Garzòn
2016-05-25T00:00:00Z
Excelente ubicación, el departamento súper cómodo y nuestra anfitriona muy atenta en cada detalle. ¡Lo recomendamos muchísimo!
Ana
2017-03-16T00:00:00Z
Room Type
Entire home/apt
---
Property Type
Apartment
---
Accommodates
6
---
Bedrooms
Zihuatanejo, Guerrero, Mexico