Tranquil rural location with stunning views of Ruby Mountains and South Fork Reservoir. House is ecologically friendly, healthy, open, and efficient. Since we are a Bed and Breakfast, we now offer FRESH, ORGANIC, FREE RANGE EGGS from our own hens! Homemade breads and other offerings. Bumpy dirt and gravel road to house. Small cars okay IF you drive slowly and carefully, OR phone us at bottom of hill and we can shuttle you. Small cars not advised in winter under snow packed conditions.
We have an elegant, guest room available in our home, -12' ceilings and open space. Horse trough bath tub, two person shower, lots of room! Outdoor showers are an option in good weather. NOTE BELOW INFO: When you receive confirmation for booking, please follow the "Host Directions" as a GPS or Map program alone will either have you lost or take you over an EXTREMELY rough Jeep road. Our "main" road is dirt/gravel, but passable in a passenger car if taken slowly, not at drive-it-like-you-stole it speeds. Beautiful high desert straw bale home located at 5,800' with expansive views of the Ruby Mountains and South Fork Lake. Private and serene. There is hiking and mt. biking right from our door, or you can drive to Lamoille Canyon, 25 minutes away, for high alpine hikes in the scenic Ruby Mountains. The guest room has a large bath with tub and walk-in shower, both big enough for two. Wi-fi is available - free, plenty of parking, and a nearby lake if you bring your own kayak or boat. Views from our place are peaceful and grand. Expect to relax and get out of the fast paced world while you're here. Our nearest neighbors are about a mile away. Restaurants and town - 30 minutes to Elko. There is no public transportation in this area or in Elko. Most roads outside of town, including ours, are dirt so drive carefully. Breakfast included in nightly and weekly rates. Please, do not expect dinner should you arrive at dinner time. We don't want to have to raise rates to cover this. You are free to bring your own dinner foods and use the kitchen. Birding is good here most of the year. Ruby National Wildlife Refuge/Marshes which is famous for nesting habitats for hundreds of species is an easy 40 minutes away. (website hidden) We've been fortunate several years to have nesting Northern Goshawks on our hill with fledglings often drinking from our dog's water. We also have Red Tail Hawks, Cooper's Hawks, Golden Eagles, Mountain Bluebirds, and in the Ruby Mountains if you get up early and hike to Island lake you will likely be lucky enough to see the Himalayan Snow Cock found only here and in the Himalayas. Fall activities include: hiking, mt. biking, hunting, and some fishing depending upon water levels. We would be happy to host hunters and can give tips, help cut up game, or establish a home base camp here at the house for you. At the end of January and first week of February each year Elko hosts the National Cowboy Poetry Gathering, so it's a great time to visit, and we are more than happy to give tips on restaurants and performances. Bring your parkas as February is often cold. Our place is a respite from the workday world and contemporary society. Our home is green with low and zero VOC finishes - American Clay covered walls, and Saltillo Mexican tile floors. We built this house ourselves, with no hired help, over a 3 year period. It is stout, complements the environment, and super healthy. HAPPY TO SERVE AS HIKING GUIDE FOR DAY HIKES IN RUBY MTS Also happy to shuttle backpackers and/or hikers to trail heads at Lamoille or Harrison Pass. $225 day fee for hiking guide - includes lunch for two on the trail and shuttle from straw bale home. Length of hike is up to you and abilities. Simple shuttle to drop off and pick up at either trail head $175.
The privacy and views are paramount. We love the peace and quiet here where on most days the sounds we hear outdoors are the flapping wings of low flying large birds.
Shannon and Rob were such great hosts! We were so excited about staying in this house and it was above and beyond what we expected! The room and bathroom were incredible! We suggest taking a bath (it's amazing) and you will have the best nights sleep in the best bed! Breakfast being made for us was just the cherry on top of such a wonderful stay. Such an awesome place!
Kellie
2016-07-18T00:00:00Z
We stopped through Elko on a road trip. We got in late and left early which is a shame because we would have loved to stay and really enjoy the place. Shannon was easy to communicate with, and very flexible with our arrival and our dogs. The room was clean, warm and lovely. The bathroom was fantastic!! The only downside was not giving ourselves more time to enjoy it. I would highly recommend
Austin
2017-01-15T00:00:00Z
Shannon is a wonderful host! Her home is inviting and comfortable. The guest room and bathroom are large and quiet; the shower is relaxing and very spacious. We arrived very late and she accommodated us well. The place is off road a bit, but really worth it as the views are gorgeous. Make sure you have an SUV as it is needed. We arrived in the dark and had no trouble following her directions. If you're passing through Nevada, stay here!
Jean
2014-08-19T00:00:00Z
Shannon was very responsive and took great care for us to find the place after dark. The house is incredible and the bed is very comfortable. The garden looks amazing. She and her husband Rob made us waffles and coffee in the morning. They are both really nice people with many stories to tell, and they built this amazing house themselves. The best parts are the finishing touches - the old-style hardware, the tile floor, the really high ceilings, and how it all fits together. Caveats: - The house is a bit out of the way. Not *too* far, but say a half-hour out of Elko. - The dirt road leading up to the house can be a challenge when wet. If you have a car with low clearance, you might have to take it very, very slowly at times. Fortunately, Shannon offered to give us a lift up to their house in case the road got too bad for us to drive on, but it wasn't required. - Phone signal is sketchy around that area. Pre-load your map. - Follow Shannon's instructions until you get to the dirt road, then engage GPS.
Gašper
2016-05-08T00:00:00Z
Shannon's house is an amazing place to stay. She is welcoming, offers lots of things to make you feel at home, in spite of the very busy household schedule.
Mark
2014-11-04T00:00:00Z
Wonderful stay, we enjoyed the opportunity to stay in a straw-bale house.
Griffin
2016-12-13T00:00:00Z
What a beautiful and eco friendly home. Lovely host! Wish we could have more time to spend there before hit the road. Thank you!
Harvey
2016-07-22T00:00:00Z
Truly a unique stay in a secluded location with a winter view of the Ruby Mountains. We were able to "unplug" from technology, curl up with a book, and enjoy some of the best sleep we've had in ages. Thanks to Shannon and Robert for opening up their house and being such kind, welcoming hosts!
Kathleen
2017-01-08T00:00:00Z
Room Type
Private room
---
Property Type
House
---
Accommodates
4
---
Bedrooms
Spring Creek, NV, United States
Large 1 bedroom home with beautiful views and natural light out of every window at the base of Ruby Dome 11,375 ft. large spa shower and deck direct access to Ruby Mountain Heli Ski, cross country skiing, hiking ,mountain biking, or just chill out and unwind perfect for a writer.
A large 1 Bedroom with large in suite spa shower large living & dinning room complete kitchen with deck off the back garage parking for one vehicle inside, 1200SqFt Base camp for Lamoille Canyon adventures
Ruby Dome Ranch elevation 6750 sits on 1800 acres at the base of Ruby Dome we back into forest service land we are a working cattle ranch
Room Type
Entire home/apt
---
Property Type
House
---
Accommodates
2
---
Bedrooms
Lamoille , NV, United States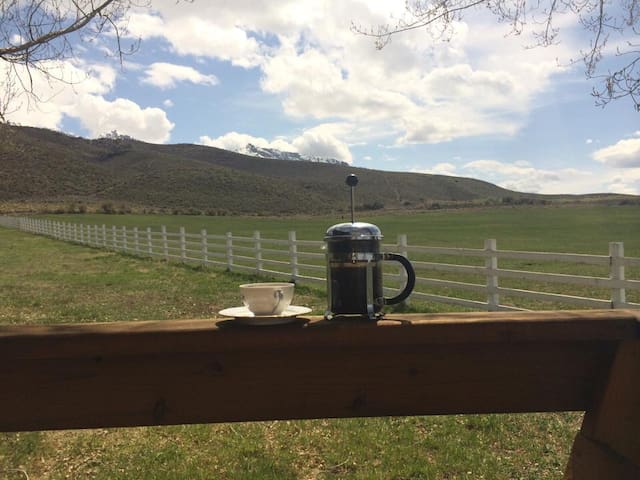 Brand new 3 bedroom cottage with beautiful furnishings! Fully outfitted kitchen and laundry room. Two bedrooms have queen beds. Third bedroom has very comfortable futon that makes into small full-size bed & equipped with desk for office space. LM
Brand new 3 bedroom cottage with beautiful furnishings! Fully outfitted kitchen and laundry room. Two bedrooms have queen beds. Third bedroom has very comfortable futon that makes into small full-size bed & equipped with desk for office space. The living room, kitchen and dining area are open concept and great for family connection. This is also a great area to entertain in or host a business meeting. The French doors open onto a patio on which to barbeque and relax in warmer weather months. The entire home is available for guest access. Owners reside in an adjacent property. We are available to welcome you and assist as needed. At your request we are available to help with ideas for exploring Elko and nearby Lamoille Canyon as well as many other areas in Northeastern Nevada, Basque and other restaurants. We can assist with hiking or hunting inquiries. Additional items for entertaining or business meetings available upon request. Residential diverse neighborhood near downtown area of quaint shops and restaurants. Quiet and safe area in the rustic cowboy, ranching, mining community of Elko, NV. Walmart, grocery stores, department stores within one to two miles away. Convention Center, City Park & Pool, Museum approximately one mile away. Local taxi and bus service available. Located in the popular "tree street" area of central Elko, NV, within walking distance to downtown shops, coffee shops with character, courthouse, Western Folklife Center, library, Great Basin College, Fairgrounds, School District Offices, and much more
Residential diverse neighborhood near downtown area of quaint shops and restaurants. Quiet and safe area in the rustic cowboy, ranching, mining community of Elko, NV. Walmart, grocery stores, department stores within one to two miles away. Convention Center, City Park & Pool, Museum approximately one mile away.
The minute we arrived we felt at home. Staying at this cottage was our second stop on a three part trip and we were so comfortable. Every detail was very nice and thought out. This home is clean and beautiful. We will plan to return because we have family in the area.
Liz
2016-06-21T00:00:00Z
Kathy was amazing! The home was clean and welcoming. Everything we could have possibly needed was provided. The home was within walking distance to the historic downtown which made it easy for us to get around without a car after our long drive. Kathy provided breakfast snacks for our first morning which was an added plus. We will definitely be staying again if a group of us journey back to Elko.
Katy
2016-08-23T00:00:00Z
The place was very clean and neat and Kathy literally thought of every kitchen utensil needed. All went smoothly and we really enjoyed our time. We found a great park a short drive away and a yummy bistro too. There were plenty of bathroom essentials and a great amount of space for everyone. We have 2 small kids and we met another couple friend with their infant daughter and we all had plenty of space. We definitely recommend this place if you are ever in Elko!
Laura
2016-03-13T00:00:00Z
The host canceled this reservation 39 days before arrival. This is an automated posting.
Bekah
2016-09-21T00:00:00Z
Kathy place was perfect, clean and very close to town it was exactly what we needed a great place to stay. comfortable beds, warm and cozy, a great barbecue and great communication. Great parking for our big 4 place snowmobile trailer and Ford Excursion . She left us lots of maps and information about the area . I highly recommend Kathys place. Thank you for a great time and we hope to come back again!
Sherry
2016-03-01T00:00:00Z
We came for business/pleasure and the house was beautiful. We would definitely stay here again!!
Jill
2017-01-29T00:00:00Z
Kathy and her husband were amazing hosts. They stoked the kitchen with yummy food, made sure the house was warm when we got there, and put salt on the walkway if it snowed. It was very clean and comfortable. We walked to the Star one night (basque restaurant and bar) and it only took us 15 minutes. I hope I can stay here every time I go to Elko!
Mackenzie
2016-11-27T00:00:00Z
Where do I even start? Kathy was nothing but helpful and accommodating from our very first communication to the day we checked out. Since we were making an 8 hour drive and would be arriving late at night she had no problem with our late check in time and was kind enough to allow us to check out a little later in the afternoon. The house was gorgeous, immaculately clean and well decorated, but we didn't feel at all like we couldn't make ourselves at home. In fact, it felt like we were coming home! It was so cozy. Kathy was thoughtful enough to stock the kitchen with a few breakfast essentials so we didn't have to worry about venturing out for coffee or breakfast first thing the next morning. Both bathrooms were well stocked with the essentials and the three bedrooms easily accommodated three adults, a 6 year old, and an infant. There were even baby supplies, a high chair and pack 'n play! In the living room we're plenty of materials for exploring the area: restaurant menus, maps of the area for outdoor recreation, local attractions, etc. We wanted to meet Kathy to thank her for being so helpful so we met up Saturday afternoon and chatted for quite a while. It was like catching up, we were so comfortable. We travel regularly to the Elko area to visit family and Kathy's home was such a nice change from staying in a hotel. We look forward to staying at the Tree Street House again.
Jessica
2017-03-19T00:00:00Z
Room Type
Entire home/apt
---
Property Type
House
---
Accommodates
7
---
Bedrooms
Elko, NV, United States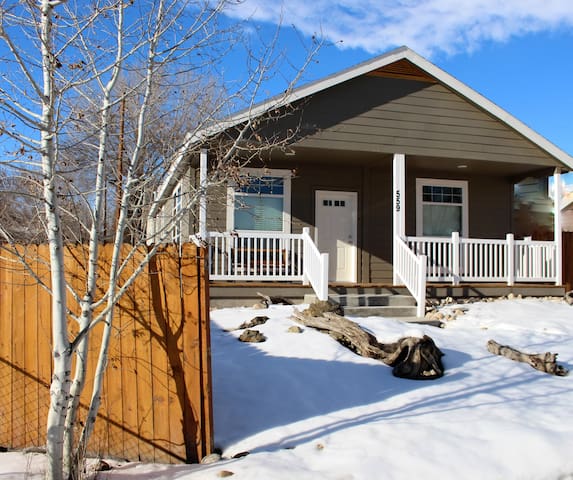 Fabulous open-loft home, located in the heart of Lamoille. Seasonal creek. Great outside and inside space for small-group entertaining. Easy walking distance to Pine Lodge and O'Carroll's. Park your car and bar-hop! Kitchen is fully equipped.
Welcome to Little Creek Crossing, a single-family vacation home located in the historic and beautiful town of Lamoille, Nevada. Lamoille is in northeastern Nevada, at the base of the Ruby Mountain range, and just a short 20 minute drive from Elko, Nevada. If you're looking for peace, beauty, comfort, and serenity, look no further—you've found it here! Little Creek Crossing is a 2700 square foot custom cedar home with BIG windows to take in the BIG views! The home comfortably sleeps ten (2 Kings, 1 Queen, 2 Twin bunk beds, and a Queen sofa sleeper) and is the perfect place to meet and reconnect with family and friends. Whether you're entertaining guests on the stone patio, relaxing with a book or movie in the media room, or sipping a glass of wine in front of the Great Room gas fireplace, you'll enjoy all the comforts and extra amenities the home provides. Guests come first here! And from the moment you enter the doors, you'll appreciate the special attention to details that make this home so comfortable and unique. This property is privately owned & personally managed--our primary focus is to make your stay so outstanding that you'll tell all your friends and say, 'WE'VE GOT TO COME BACK!' Our kitchen is LOADED with everything you need to cook that romantic gourmet dinner for two or a feast for yourself and friends. Kitchen Aid appliances, a professional Viking Stove, lots of cowboy cookbooks—these are the things that might make you want to cook but, if not—never fear, you're just a short two-minute walk from our two local restaurants! You'll love all the extra touches. The tasteful western décor, the luxury bedding, the plush towels… everything designed with your comfort in mind. The dining room features a BIG western table that comfortably seats ten. You're sure to enjoy hanging out in the media room watching satellite TV or movies on the 50" plasma screen. And for those of you who mix business with pleasure, our high speed wireless internet will make sure you stay connected with home. Little Creek Crossing is family friendly! Lots of books, movies, and games for adults and kids of all ages. Our Buckaroo Loft even features a PS2 gaming system, complete with games! Lamoille is a truly spectacular setting and a favorite spot for weddings, family reunions, and all kinds of gatherings. While we don't allow large events at Little Creek Crossing, please contact us and we'll be glad to help you find the perfect venue for your special event. Special rates and last minute discounts may be available. Please call or email us today!
Room Type
Entire home/apt
---
Property Type
House
---
Accommodates
10
---
Bedrooms
Lamoille, NV, United States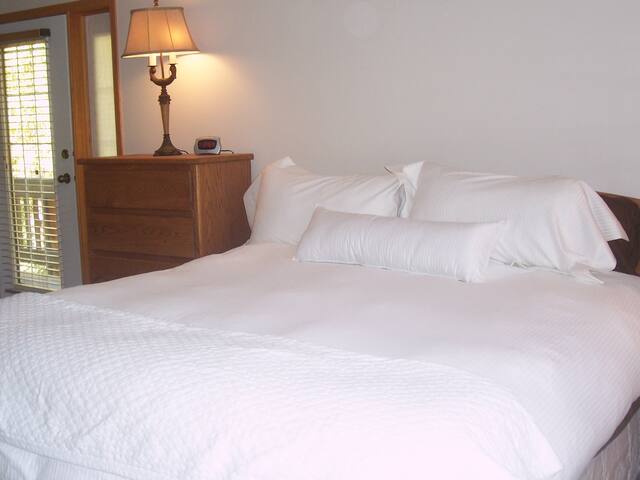 You'll love my place because of terraced cottage set in rural countryside with lovely views,plenty of lovely walks. My place is good for couples, solo adventurers, and business travellers. There is a double bedroom with ensuite.
Beware of a scam!!
Leah
2017-03-30T00:00:00Z
Room Type
Entire home/apt
---
Property Type
House
---
Accommodates
4
---
Bedrooms
Carlin, NV, United States
Spring Creek - Airbnb
:
Average

5

out of

5

stars from

215

guest reviews
Enter dates to see full pricing. Additional fees apply. Taxes may be added.