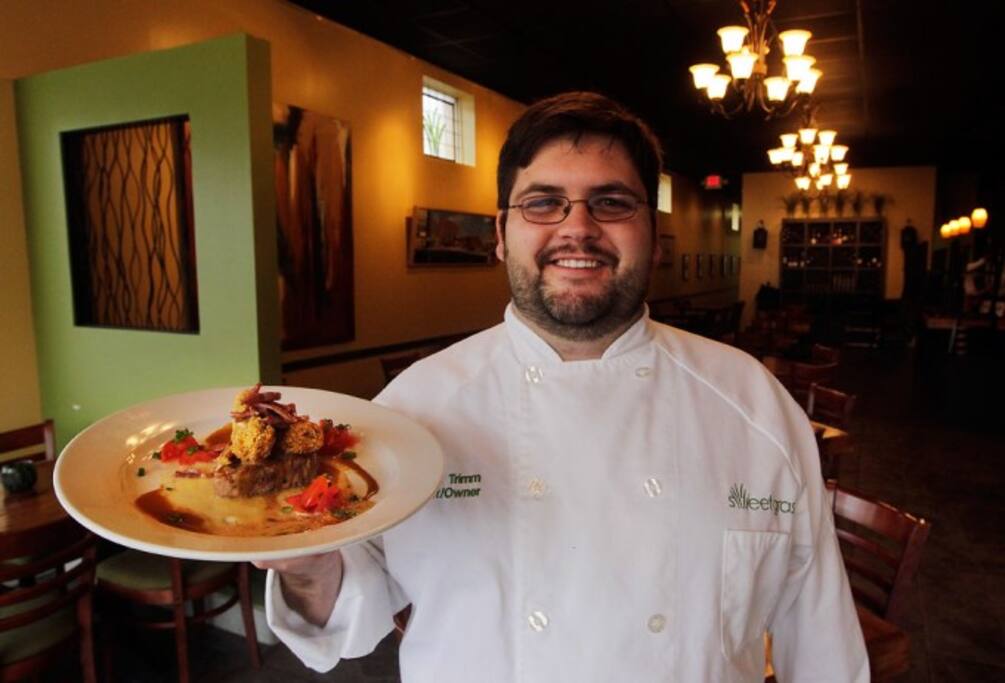 17 locals recommend
·
Estimated price 2 out of 4
·
Sweet Grass is a neighborhood bistro offering Low Country style cuisine with local ingredients. It is important that our guests feel at home in our dining room.
Hours of Operation status

Closed · Opens 5:00 PM
This is my favorite go-to for dinner. We usually sit at the bar so we can see our oysters being shucked. Lots to choose from! We're pescatarian (vegetarians who eat fish). . .our favorites are the shrimp & grits and the buffalo cauliflower. Also, this is right down the street from you so you can…
Bloody Marys are incredible. This place is perfect for brunch and dinner. On the right side of the building, you will find the more casual bar-type setting. The left side is for sit down formal dining. Their Bloody Marys are the best in town. Sweet Grass is located in the heart of Cooper Young…
Oyster bar, fine dining and full bar of a variety of bourbons. Ask for our favorite bartender Harold...to make you something special.
In Cooper Young, right around the corner from our Bungalow! We've had their brunch on Sundays - yummy bloody mary's, oysters on the half shell, steak eggs Benedict. Very good!
Farm To Table Superstars ! 5 Star Brunch & Dinner ! Excellent Service !