Airbnb Disaster Response
Urgent accommodations for those affected by catastrophe
We make it easy for hosts to offer their space for free and connect with those in need.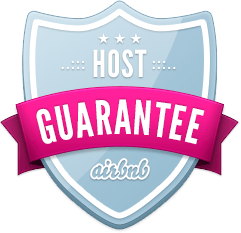 A secure platform
Hosts who discount their space receive the same security benefits of a normal booking. Guests will be required to connect with hosts through Airbnb's messaging system, and host property will be covered by our Host Guarantee.
Waived service fees
In the event of a disaster, Airbnb will waive all service fees and provide a simple way for hosts to offer their lodgings for free.
The idea came from the community.
Hurricane Sandy, NYC, NY
In October 2012, Hurricane Sandy devastated the Caribbean and the Eastern Seaboard, leaving thousands without a place to call home.
One host listed her space for free
Shell listed her space at no cost and opened the doors to her New York City loft to those displaced by the disaster.
Comfort amid chaos
Victims of Hurricane Sandy found more than shelter in Shell's home. They found support, camaraderie, and the opportunity to serve others affected by the tragedy.
Here's how it works.
Hosts
In the event of a disaster, Airbnb will notify our host community by email if we determine that we and our community are able to help. If so, we'll guide hosts to our Disaster Response page where it will be simple and quick to list their space for free.
Guests
Our Disaster Response page will connect guests with hosts who have listed their space free of charge. We'll make it easy for guests to browse listings and request to stay with a host during their time of need.
Emergency accommodations can be anywhere Airbnb exists.
Anyone with room to share can list their space on Airbnb and connect with those displaced by disaster.
Thank you to our community of hosts who have opened their homes in times of need. You inspire us.